In its new series, "First Year Q&A" News@Wilkes will highlight the journeys of first-year students.
Meet Jessica Grace Smith
Major: Accounting and Finance
Hometown: Millersville, Md.
Activities: Wilkes University Softball Team, infielder
Favorite class: Integrated Management Experience I & II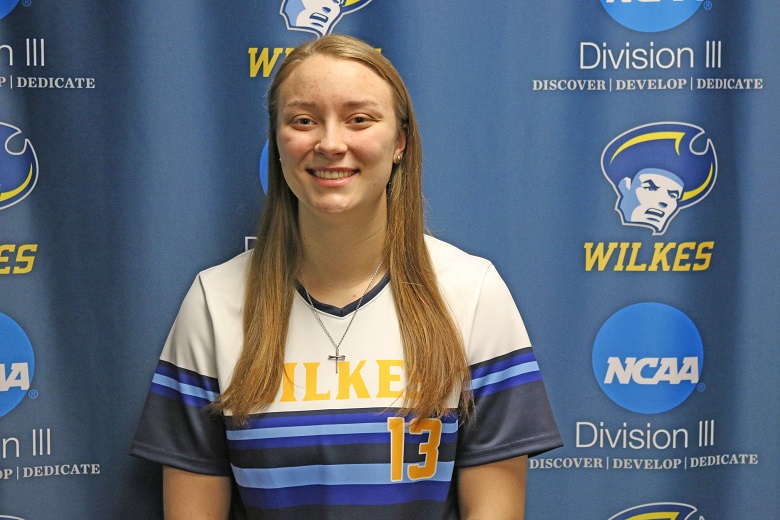 Why did you choose Wilkes?
"I fell in love with the campus when I first came to the university for an athletic camp. The scenery and facilities were beautiful and I felt extremely comfortable at Wilkes; it was and still is the perfect fit."
Where do you live on campus?
"Waller South."
What are your career goals?
"I plan to graduate with a dual degree and earn my master's degree. I would like to be employed by a banking firm while earning my masters."
How has it been adjusting to college?
"The change is certainly an adjustment, but I found a groove and fit in really well straight from the beginning. As a student athlete, I had to adjust to my new schedule and develop better time management skills, but staying busy and productive in the classroom helped me to adjust the most."
What don't they tell you about coming to college that they should tell you?
"Things all work out in the end! Many of my friends (and myself included) were very stressed in the beginning of the semester as we were getting use to changes, but didn't realize that everything eventually falls into place at a point. Get involved in clubs you think you're interested in, but don't fret too much about overwhelming yourself with too many activities at first!"
What's the best piece of advice that you've been given about starting your college journey?
"Put yourself first. Work hard in class and with your extracurriculars, but never compromise you and your health for anything. Schedule time for yourself to relax, because you've certainly earned it!"