The Wilkes University Center for Global Education and Diversity held a Spring International Orientation welcome event that celebrated the more than 30 incoming international students on Tues., Jan. 11, 2022. The mid-year group representing 10 countries is the largest that Georgia Costalas, the Center's executive director, has witnessed in her 13 years at Wilkes.
"The students bring a global perspective to Wilkes, helping the campus community see and understand academic topics and world concerns through the lenses of international cultures," said Costalas. "It is a wonderful opportunity to have the international experience of befriending someone from abroad without leaving Wilkes-Barre."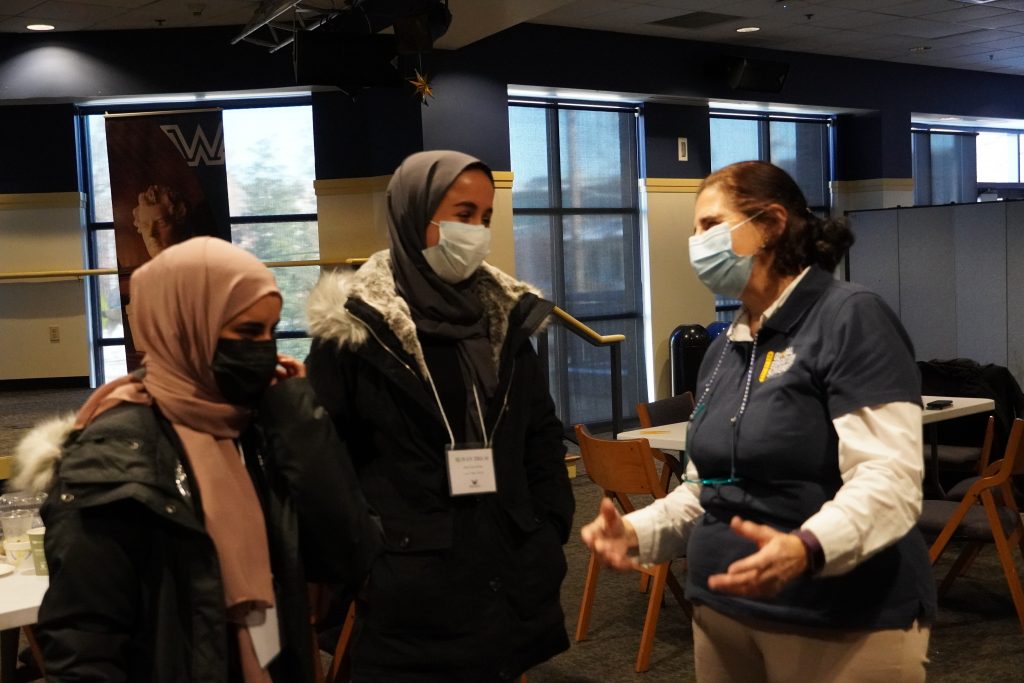 The orientation program included a welcome by Wilkes leadership, including President Greg Cant, Provost David Ward and Vice President of Student Affairs, Paul S. Adams. "It is our great pleasure to welcome new students from around the world to study at Wilkes. It makes us a better, richer environment and it's fantastic for all of us to learn from each other," said President Cant in his remarks to the students.
The student group represents the countries of Bangladesh, Colombia, Dominican Republic, India, Morocco, Panama, Saudi Arabia, South Korea, Spain and Yemen. The areas of study include (undergraduate programs) accounting, biochemistry, communication studies, computer science, English (Intensive English Program), environmental engineering, mechanical engineering, neuroscience, and nursing, and (graduate programs) engineering management and mechanical engineering.
The welcome event was part of the week-long international orientation that will prepare the students for the start of the spring semester on Tues., Jan. 18, 2022.
Find out more about:
International Admissions at Wilkes
The Center for Global Education and Diversity
Engineering management, master's degree