College offers students an opportunity to expand their horizons. Derek Donaldson, a pharmacy and Spanish double major, goes the extra mile, taking advantage of study abroad opportunities in Peru and Spain, and collaborating with a professor to craft a chapter of a Spanish-language textbook for medical professionals.
As a student in Millerstown, Pennsylvania, Donaldson took four years of high school Spanish. Still, when he met with Professor Paola Bianco during his first days on campus, he was pleasantly surprised. "I had a whole meeting in Spanish, and I actually understood it," says Donaldson. "It was an uplifting moment."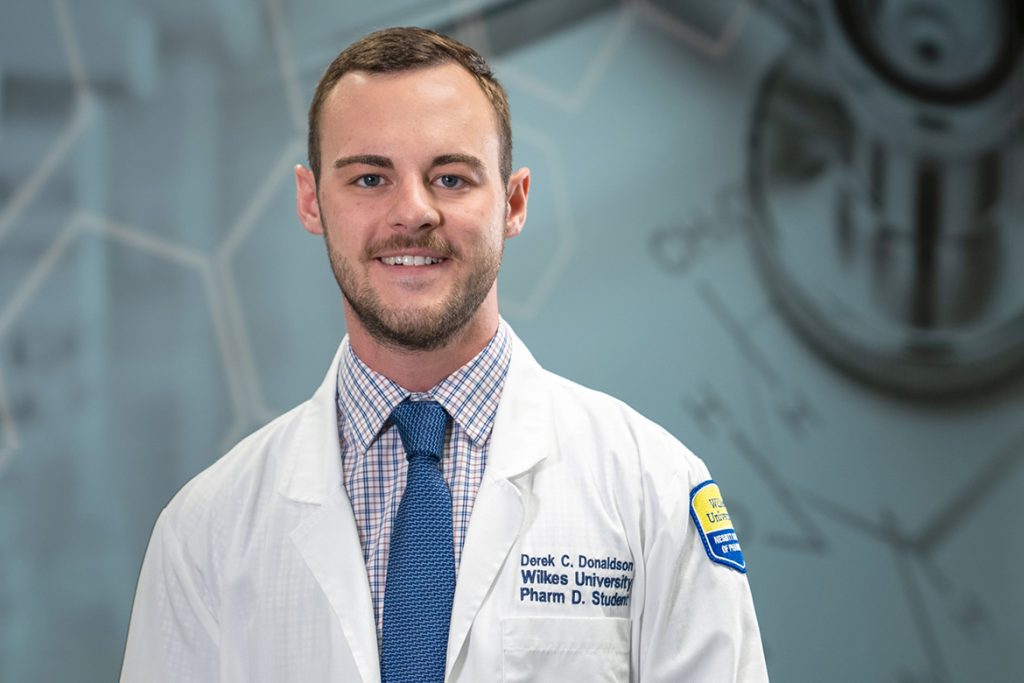 Donaldson chose to double-major in pharmacy and Spanish, knowing the combination would help him serve a wider variety of patients. Since he came to Wilkes with 25 transfer credits he earned while still in high school, he has plenty of time to fit in all necessary courses.
His time outside the classroom gave Donaldson a whole new perspective on patient care. He studied abroad in Peru for a week, spending part of each day in class and part in clinical rotation shadowing a pharmacist, dentist, general practitioner and lab workers.
Shortly after returning from Peru, he jetted off to Spain where he spent two weeks in Torremolinos and four weeks in Madrid with side trips to Gibraltar, Barcelona, Santiago de Compostela, Málaga, Toledo, Ronda and other incredible cities. "We covered a lot of ground."
The excursions ignited a passion for travel, while expanding Donaldson's Spanish skills and cultural understanding. "It gives me a better perspective of where patients are coming from and helps me walk them through the process."
Bianco encourages students to pursue out-of-the-classroom and out-of-the-country opportunities. "By experiencing other cultures, they learn about their own. To see other countries opens your mind," says Bianco. "By learning other cultures, you learn your strengths and your weaknesses. That's important."
Bianco invited Donaldson to contribute a chapter on diabetes to a textbook on medical Spanish. He created vocabulary sets, sample dialogues and practice exercises aimed at healthcare professionals. "If you have the opportunity to help a professor write a textbook, it seems like something you shouldn't pass up," says Donaldson.
As second-year student in the doctor of pharmacy program, Donaldson has one more year of coursework on campus, followed by a year of clinical rotations. This summer, he'll take the Medical College Admission Test (MCAT), since he's deciding between a career in pharmacy or anesthesiology. Wherever he ends up, his world of Wilkes experiences will go with him. "I'm willing to go the extra mile for my patients and do what I can to help — even if it is in a different language."
Find out more…