For the first time in Wilkes University history, there are three sets of twins graduating from the same program in the same year!
How would you feel about having your best friend with you all the time—all the way through school, and college too? Well what would you think about FIVE best friends? That's what happened to these three sets of twins – who just happened to enter the Passan School of Nursing in the same year.
While they come from different geographical areas, all six chose Wilkes because of the excellent nursing program and for the small class size.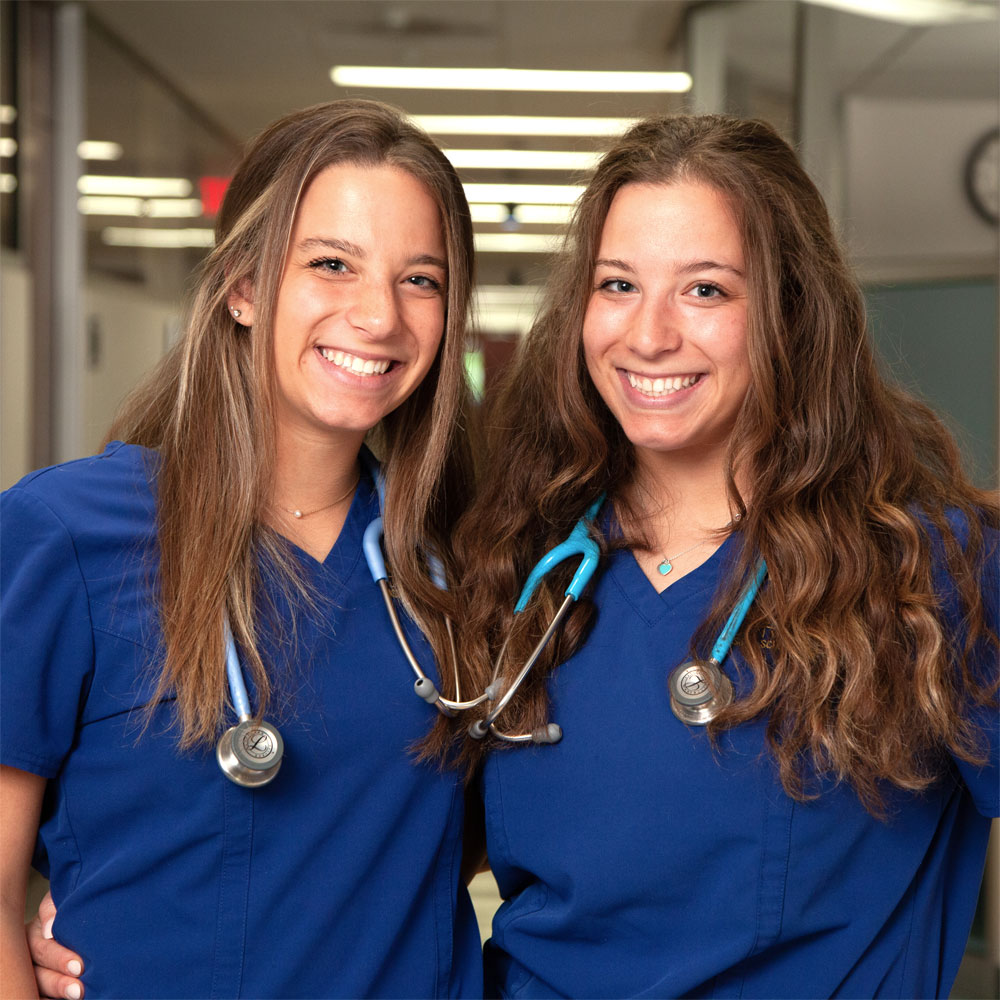 Devon and Cassidy Catrambone are from Glenmoore, Pa., just northwest of Philadelphia. They both wanted to be nurses, but the colleges in their area had large nursing programs and they wanted a more tight-knit community

Jake and Josh Brown are from Plains. They wanted to stay close to home, and they knew about the excellent nursing program at Wilkes because their brother graduated from the education program. They joined the wrestling program too.

Molly and Emily Kiska are from Allentown. A representative from Wilkes visited their school, and they found out not only did Wilkes have one of the highest rated nursing schools in the region, but small class sizes too.
Not all of them wanted to be nurses from the beginning though; only the Catrambones did. Jake Brown and Molly Kiska were on the fence. Says Jake, "I initially thought of dentistry, but I wanted to be more involved with patients, and with nursing you have more of a relationship." Molly thought she might like teaching, but after taking an anatomy class discovered that she really liked it. "I found out that nursing is also like teaching, because you educate your patients and you have that connection like teachers would with students."
What they all agreed on, however, is that they wanted to stay together in college—no sibling rivalry here. Said Devon, "We do everything together. We even had different dorms the first year because we thought it might be good to be separated – but we hated it. I was always over at her residence hall and she came to mine." Emily agreed, "especially as freshman – when you don't really know anyone it's kind of nice." Josh added, "you always have your best friend with you."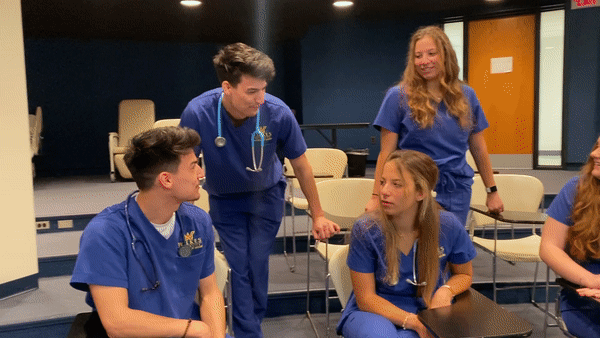 What they didn't expect is finding each other—three sets of twins that would all become best friends. As they sat together for this interview, laughing and finishing each other's sentences, it's obvious that they have fun together. Said Jake, "All of us are like brothers and sisters together." Devon added, "we all get each other – we know what the twin connection is, so we naturally became great friends."
Did they find any challenges along the way? "Sometimes you compare yourself to your twin, like how you're doing in class," said Molly. "Or people mix you up," added Cassidy. Josh said, "That was no problem for us because no one can ever tell us apart!" Josh and Jake used that to their advantage at their high school graduation when they switched identities to get their diplomas. "Only our mom knew," laughed Jake.
The Browns assured that they wouldn't pull that stunt again at the upcoming Wilkes Commencement ceremony—but we'll have to check with Mrs. Brown to be sure.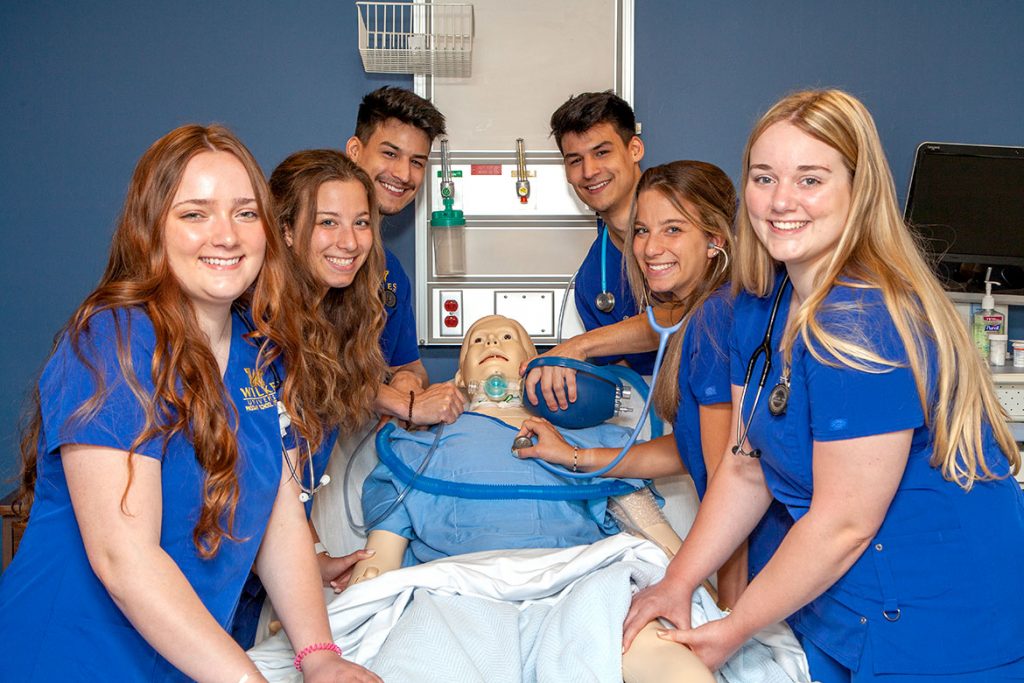 Where they're headed after graduation:
Emily Kiska: Lehigh Valley Hospital, Cedar Crest campus in their pediatric unit.
Molly Kiska: Bryn Mawr Hospital, Step-Down Unit
Devon Catrambone: Bryn Mawr Hospital, Labor and Delivery, Mom and Baby Unit
Cassidy Catrambone: Bryn Mawr Hospital, Emergency Department
Josh Brown: Geisinger Wyoming Valley, Emergency Room
Jake Brown: Geisinger Wyoming Valley, Intensive Care Unit