As a University that was founded to provide an education for the sons and daughters of immigrant coal miners, Wilkes University continues that mission with a commitment of supporting students who are the first in their families to earn a four-year degree. On Nov. 8 — National First-Generation Student Day — Wilkes celebrates its students who are the trailblazers in their families.
The Council for Opportunity in Education (COE) and the Center for First-generation Student Successes launched the inaugural National First-Generation College Celebration in 2017. Wilkes celebrates its first-generation students the Colonel way.
Wilkes' commitment to these students is reflected in its First Generation Scholarship Fund. Established five years ago, the fund closes an often critical financial gap for first-generation students by providing scholarships to cover costs not already supported by federal, state or institutional financial aid. This financial help makes a crucial difference in helping first-generation students realize their dream of earning a degree.
Wilkes first-generation student fast-facts:
Since its inception five years ago, the University has raised more than $3 million for the First Generation Scholarship Fund
43.54 percent of the class of 2023 is first-generation
44 percent of the class of 2022 identify as first-generation college students and
323 students in the class of 2021 identified as first-generation
Check out these first-generation Colonel alums.
Margaret Galatioto '18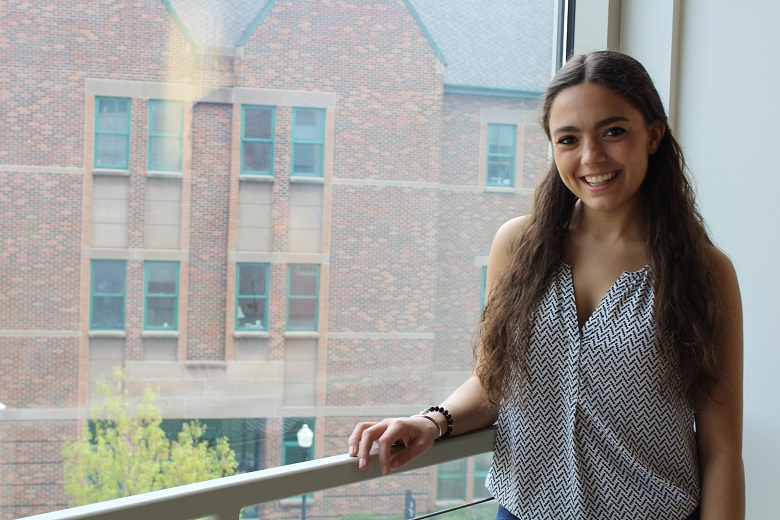 Most of her elementary school classmates didn't know what platelets were. But at a very young age Binghamton, N.Y., native Margaret Galatioto did. "I tried to understand [the medical terms] so I could understand what was happening with my father," she says, explaining that he passed away from cancer in 2009. Her father always pushed himself to be the best at everything he did, an expectation he also held for his children. "If we got a 90 on a test, he'd ask what we could do better." Her mom taught her the importance of family. "She prepared me for how to take care of my, I hope, future family." Galatioto recognized how hard her parents worked, despite financial and health obstacles; this instilled in her a desire and drive to succeed.
Galatioto graduated with a bachelor's of science degree in 2018 and has since earned a master's degree in biomedical science, with a focus in physiology and biophysics from Stony Brook University. Learn more about Galatioto's time here.
---
Sergey Svintozelskiy '17, Pharm.D. Candidate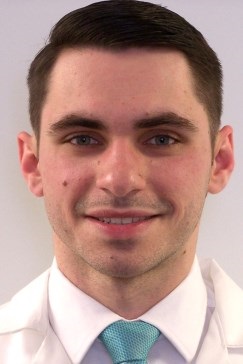 When Sergey Svintozelskiy was younger, he translated for his Ukrainian family members while his grandfather was in the hospital. He knew, even then, that he felt comfortable in the medical environment. Later, shadowing his family doctor and being treated by an orthopedic surgeon for a shoulder injury sealed his interest in becoming a doctor. Svintozelskiy's family moved from Ukraine to Plains, Pa., in 1999, when he was 4. His family in Ukraine worked with their hands—on farms or in construction. His father didn't want that for his kids. "My parents always envisioned us going to the States. They wanted us to excel in academics," he says. "My parents worked hard for us, and through their good will, we have opportunities," he says, adding that he doesn't take anything, including the college experience, for granted.
Svintozelskiy graduated with a bachelor of science in biology in 2017. He's currently completing his Pharm.D. at Wilkes.
---
Want to learn more about our first-generation students?  Meet more current Wilkes students and recent graduates who can proudly say "I'm the first":
Learn more about our student's successes below.