Changing the face of the community pharmacy is the focus of a cover story featuring faculty and alumnae from the Wilkes University Nesbitt School of Pharmacy. On the cover of America's Pharmacist magazine, published by the National Community Pharmacists Association, are associate professor of pharmacy practice Nicole Pezzino, and PharmD alumni Kristen Hartzell and Megan Graver. They are interviewed about their experiences in working and supervising pharmacists in the organization's Community Pharmacy Fellowship.
Fellows are employed by the pharmacy and are asked to devote at least 12 hours a week to the fellowship. They work through various modules and have virtual discussions with others in the program.
Hartzell, a 2006 Wilkes alumna, owns Hartzell's Pharmacy in Catasauqua, Pa. She encouraged Graver, a 2021 grad who also works at the pharmacy, to pursue the fellowship program. Along with Pezzino, who has supervised several residencies, they explain their experience in the fellowship program and its benefits.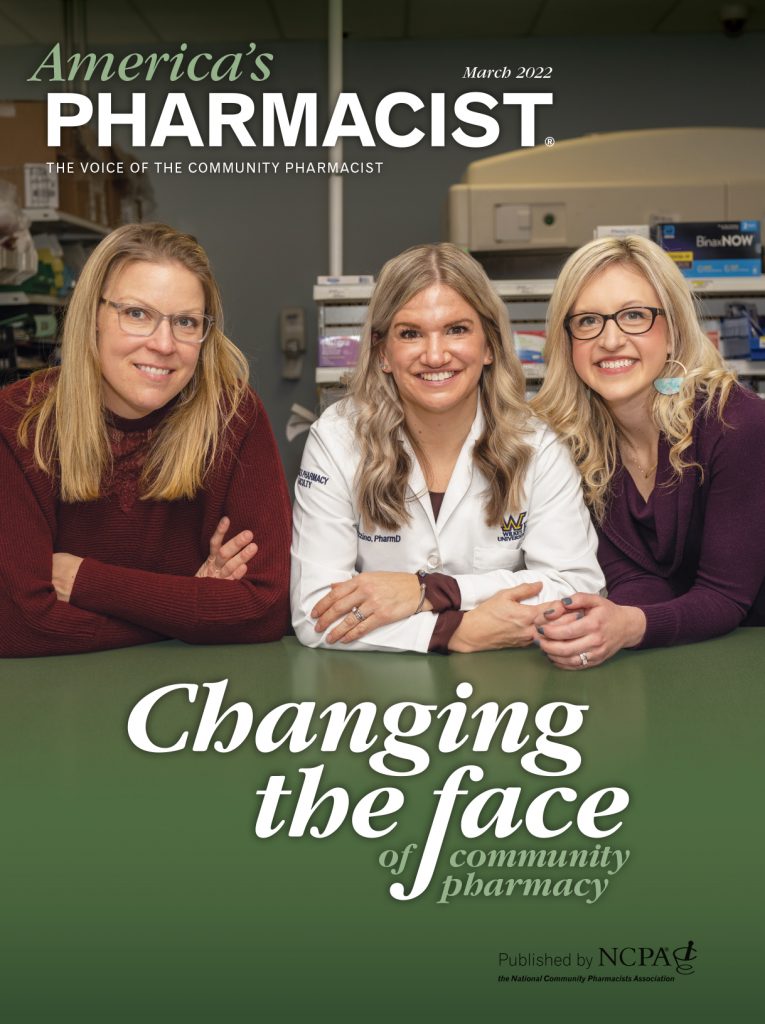 Pezzino joined Wilkes in 2015 and teaches didactic and experiential courses. She also serves as the director of the Nesbitt School of Pharmacy community-based pharmacy residency program. Pezzino was recognized by the Pennsylvania Pharmacists Association as the 2018 Distinguished Young Pharmacist. Nationally, Pezzino is involved with several American Pharmacists Association preceptor and diabetes interest groups.

Founded in 1996, the Nesbitt School of Pharmacy is the region's only school of pharmacy. The school develops pharmacists who will provide high-quality health care and make meaningful contributions to the science and practice of pharmacy. The school awards the doctor of pharmacy degree, the primary, entry-level pharmacy practice degree in the United States. Accredited by the Accreditation Council for Pharmacy Education, the Nesbitt School of Pharmacy focuses on patient and community-centered care. The nationally ranked program emphasizes medication knowledge, patient communication and collaboration with teams of other health care providers, as well as a dedication to lifelong learning to help pharmacy students stay current in an ever-evolving profession.