There are just a few days remaining in the 2020 election season, and Pennsylvania is once again playing a critical role in its outcome. In 2016, the Keystone State helped determine the fate of now President Donald Trump – a surprising flip for the historically "blue" region and longtime Democratic stronghold. As the next presidential election approaches, many are interested to see how Pennsylvania voters will act.
Wilkes University Assistant Professor of Political Science, Benjamin Toll, has been featured in regional, national and international media outlets that are focusing their attention on Luzerne County, where Wilkes is located.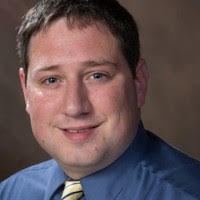 "What motivates members of the public to act in the way they do regarding politics, and how do political elites attempt to communicate with members of the public regarding politics is the focus of my research interest," Toll explains, citing political communication, political psychology, public opinion and religion and politics as areas of special interest.
That expertise, particularly related to the voting patterns and behaviors in northeast Pennsylvania, has positioned him as a sought-after expert. To date, he has been interviewed by nearly two-dozen news organizations, ranging from Newsweek to Sky News in the UK. He has also been interviewed by journalists from Japan, Finland, France, Germany, Sweden and the Netherlands. Many are asking the same questions: what is different about the 2020 election compared to 2016?
Toll cites fewer undecided voters in 2020 — four percent at one week out compared to 12 percent in 2016 — and more favored opinions of Joe Biden versus Hillary Clinton. But the biggest difference is the pandemic and the role it will play during and immediately after Election Day.
"We have had almost two million people mail in their ballot in Pennsylvania alone, compared to 250,000 in 2016. The problem is that we can't start counting those votes until election day in Pennsylvania. And, every county is doing so in a different way. This means we are less likely than normal to know the full outcome of the election on election night. If the election is as close as it was in 2016, we may not know the outcome for a few days," Toll explains.
So what is his advice for navigating what may be several days of uncertainty? To maintain some perspective.
"I think is important to know that voter fraud is a very uncommon occurrence. An incredibly expansive definition of voter fraud produced by the Heritage Foundation (a think tank geared towards public policy) argues there have been 1,200 cases. But, their data extend back to 1948. Out of billions of votes cast, fewer than 1,200 cases indicates it is remarkably rare," Toll said. "We can trust the results of the election, regardless of who wins."
Read on for just a sampling of Dr. Toll's interviews:
Newsweek | Oct. 23, 2020: Joe Biden's Comments on Fracking in Final Debate May Come Back to Haunt Him in Pennsylvania
Sky News | Oct. 25, 2020: US Election 2020: Trump supporters show Biden winning Pennsylvania won't be easy
Citizens' Voice | Oct. 4, 2020: Luzerne County Democrats hope to flip "Trump Country" to Biden territory
WNEP | Sept. 9, 2020 : As election draws closer, local students and professors talk politics
Cleveland.com | Aug. 16, 2020: John Kasich is speaking at the Democratic National Convention. Will it matter?
A father to three, Toll also appeared on WNEP's Parent Pod podcast with Sarah Buynovsky on how to talk to kids about campaigns, candidates and political issues.
To arrange media interviews with Dr. Toll, please contact Gabrielle D'Amico, executive director of communications, at gabrielle.damico@wilkes.edu or (570) 592-7839.