Second-year pharmacy student Lexie Panek of Sayre, Pa. lives with her 10-month old puppy, Minnie, on campus and aspires to use her Wilkes degree and Minnie to help others. Panek wants to train Minnie as a therapy dog and hopes that the dynamic duo can continue to spread joy and excitement in the future as they currently do on Wilkes' campus. Minnie can sometimes be found on the Fenner Quadrangle, playing with Francis, the black lab who was featured as the first Dog of Wilkes.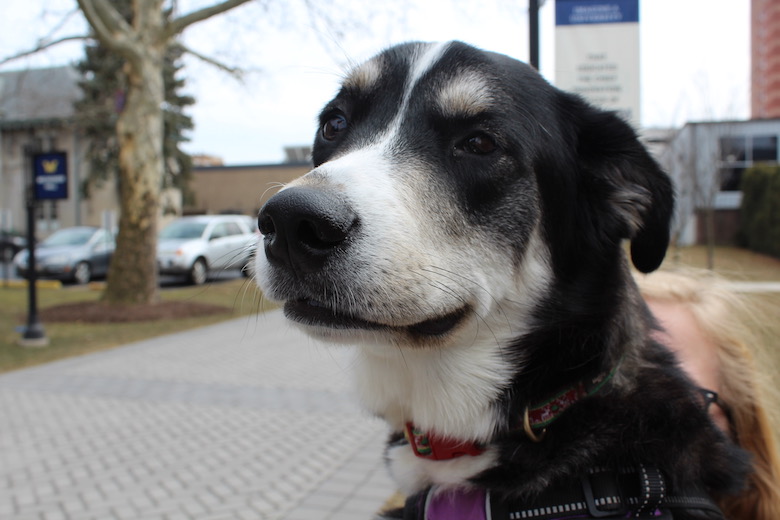 Name and Breed of Dog: Minnie, 10 months old, half Siberian husky and half golden retriever
How did you find/meet your dog?
I got her right before the Fourth of July when she was eight weeks old.
How did you come up with your dog's name?
All of the puppies when we went to look at them were being called Disney names. Her name was actually Winnie, but I kept calling her Minnie by accident, and it just kind of stuck.
Does your dog have any special certifications/trainings/jobs?
I live in the YMCA and Minnie is an Emotional Support Animal (ESA). She isn't allowed to accompany me to classes, but goes with me around campus and lives with me. ESAs can be used to help manage symptoms of various mental health conditions. I find her very helpful. My ultimate goal is to get her certified as a therapy dog. Since I am in pharmacy, I am actually focusing on public health. I would love to be able to take her with me to different sites and places, and have her help to provide some relief to other people. Right now, we are just in regular dog training classes so that we can do the therapy training classes.
What is your dog's favorite spot on campus?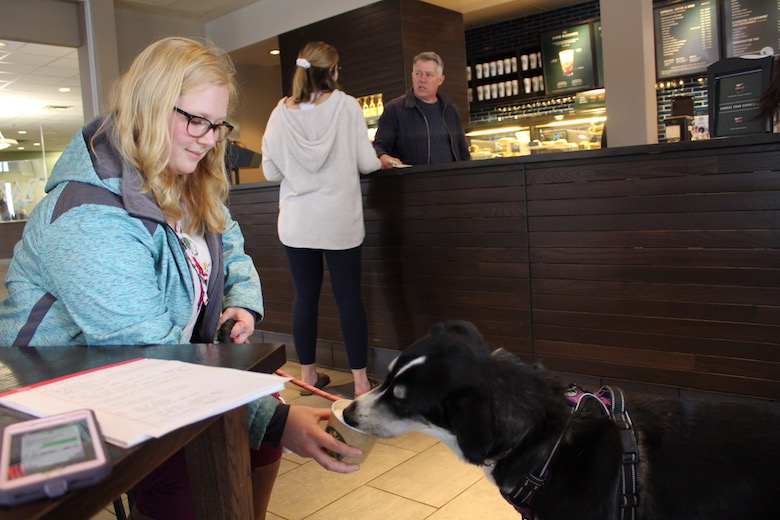 Either the Greenway where she gets to play with her other dog friends or Starbucks so she can get a "Puppaccino."
What is your dog's favorite thing to do on campus or favorite thing when he/she comes to campus?
We love to play on the Greenway with the other dogs. She loves it. She also loves to be able to walk around and see how many people like to stop and pet her because obviously, she loves the attention. Everyone is always so excited to see her. Everyone is super accepting of her being around. It is just a dog friendly campus.
What is your dog's favorite treat? She is not picky! The only thing that I have given her that she didn't eat is a carrot.