Wilkes University's campus will be the hub for future Colonels during Accepted Students Day this Saturday, March 23. Accepted students are invited to tour campus, eat lunch and attend sample classes taught by Wilkes professors. As the admissions staff and campus community prepare for the event, here are 10 things you didn't know about Accepted Students Day. 
7:15 a.m.Though the event doesn't begin until 8:30 a.m., Wilkes students, staff and faculty will be on campus at 7:15 a.m. to prepare for potential Colonels!
50.That's the number of student volunteers you'll see on campus during Accepted Students Day. Forty-four of them are student Admissions Ambassadors.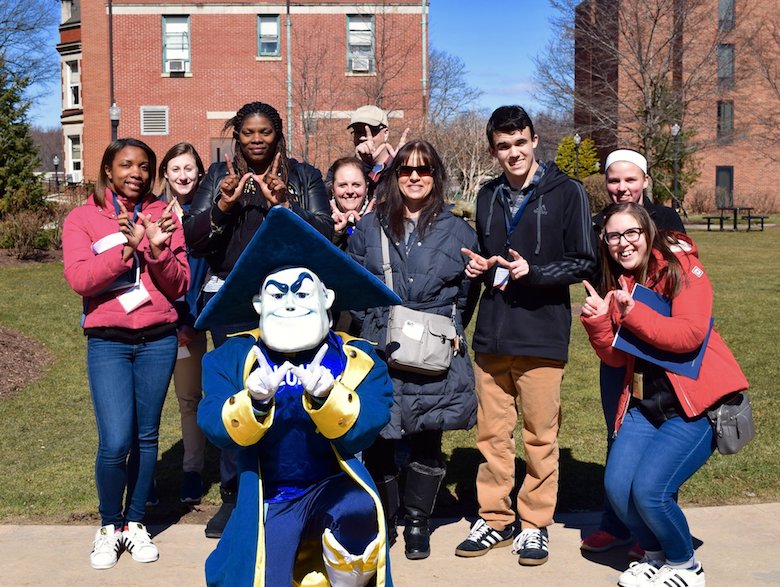 816.That's the number of students and guests registered for the event. 293 students and 523 guests will be in attendance. But that's not necessarily the final number: walk-ins are welcome the day of.
700 donuts! Coffee and donuts will be on hand for any guests that need refreshments. The admissions office has ordered 700 coffee and donuts guaranteed to fuel your sugar-rush.
The perfect schedule.Every student receives a personalized schedule to ensure students and families get to see, explore and find out more about what the Wilkes experience would be like for someone with their interests.
More than 40 classes to choose from.Students can choose from more than 40 mini classes to get a sample of classes at Wilkes taught by full-time professors. Classes include "The Simpsons, the Three Stooges, and the U.S. Supreme Court," taught by chair and associate professor of political science and pre-law advisor, Kyle Kreider; "Exploring Media Studies Through Harry Potter" with Kalen Churcher, associate professor of communication studies; and "Are They All Freaks, Geeks and Crazies?: Understanding Crime and Deviance in the United States" taught by Andrew Wilczak, assistant professor of sociology and anthropology.
Prizes!Students can win a $100 book voucher for posting photos from the day on Snapchat, Instagram, Twitter or Facebook with the hashtag #WilkesAwaitsU. Ten randomly selected winners will be notified by phone March 26. Winners who enroll at Wilkes can redeem the vouchers at the Wilkes Barnes and Noble bookstore beginning in fall semester 2019.
First free t-shirt.Students who registered for Accepted Students Day will receive their first (of many) free t-shirts!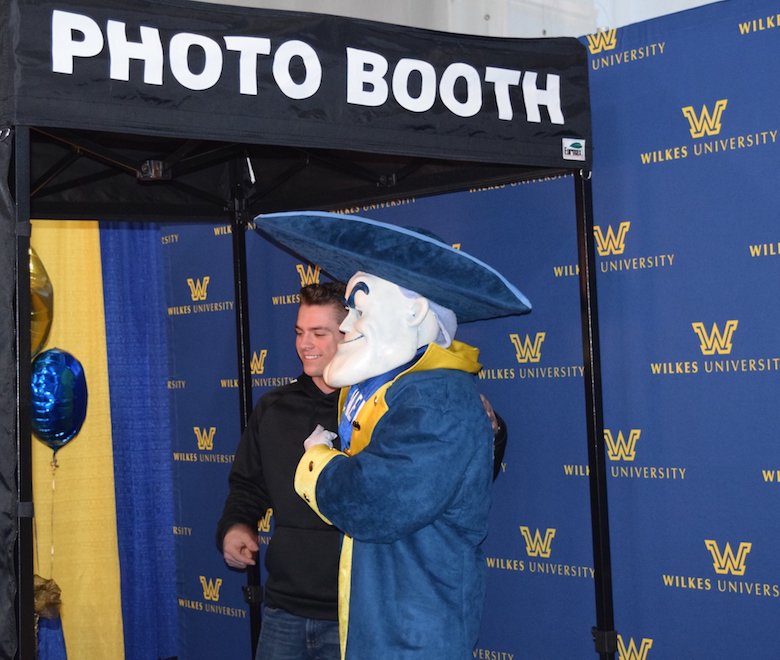 Taste of Wilkes.During mid-day break, students and guests will get a chance to sample the college cuisine by grabbing lunch at on-campus dining options such as Henry's Dining Hall, Grille Works, Which Wich and Greens-to-Go.
Photo Booth.During the event, students and guests can take their picture at the photo booth – complete with props – for a picture-perfect day.