The Sept. 8 death of the UK's longest-serving monarch, Queen Elizabeth II, created an opportunity for a new generation of students to appreciate British history while discussing what lies ahead. Wilkes students, Jacob Kudysch and Adam Piston, hosts of the student-run podcast, "History Behind the Headlines," devoted their fifth episode of the series to the topic, interviewing Jonathan Kuiken, associate professor of history and modern British scholar.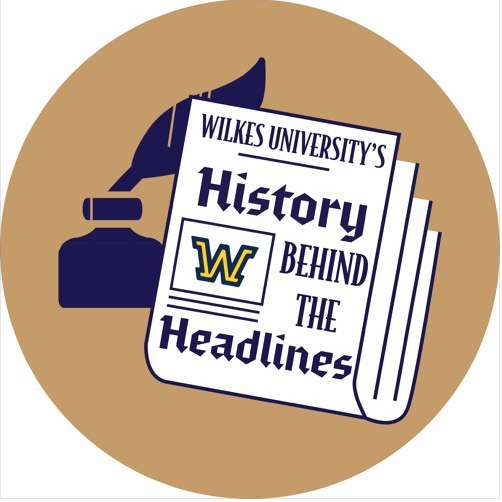 Written and produced by students of the Wilkes history and communication studies programs, the podcast is dedicated to providing historical context to today's events, issues and headlines. Click the image to hear the podcast.
Related stories:
Wilkes Prof Reflects on How Prince Philip Shaped the Monarchy
Mourning the death of Queen Elizabeth II
End of the monarchy? Unlikely. Birth of republics? Maybe.