The First Year Foundations Convocation, held on September 15, formally welcomed new students to academic life at Wilkes University.
At 11 a.m. on Thursday, Sept. 15, all first-year students were celebrated with old and new traditions at the 90th student convocation ceremony. Students assembled at the Karambelas Media and Communication Center, then processed through the Gateway, cheered on by current students, faculty and staff. Walking through Fenner Quadrangle, many students rubbed the John Wilkes statue's boots for luck for the first time—a beloved University tradition. The students continued on to the Marts Athletic Center for the ceremony; this symbolic procession is reversed when students cross the commencement stage after their time at Wilkes has concluded.
View the photos: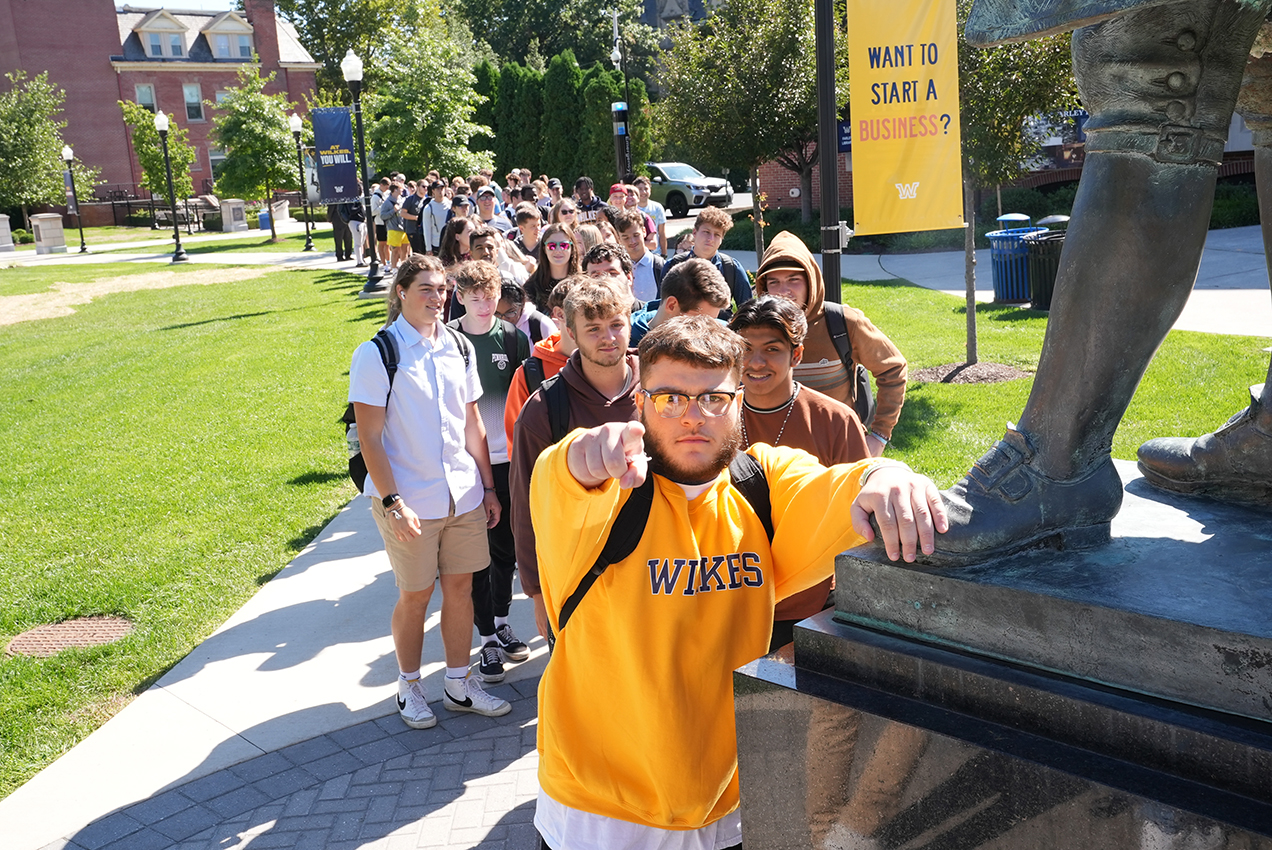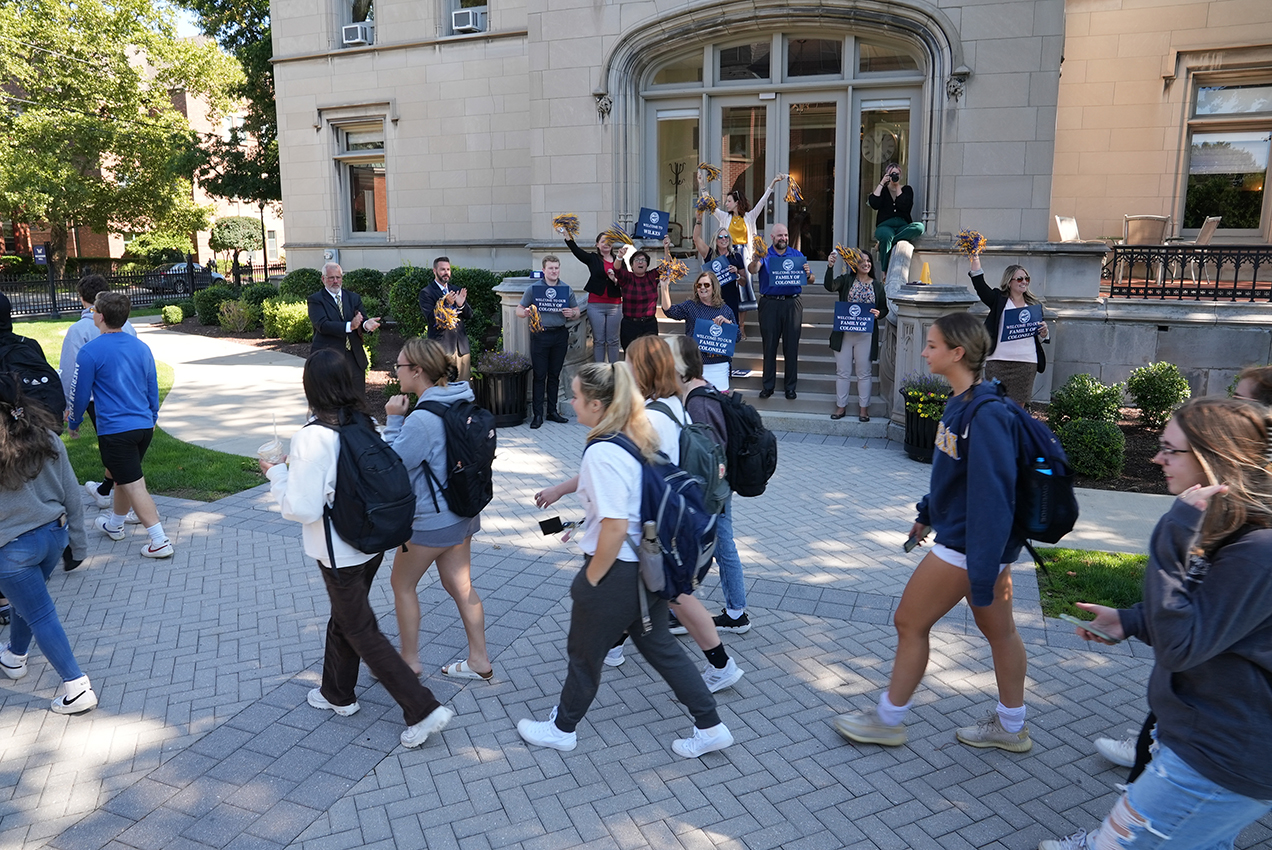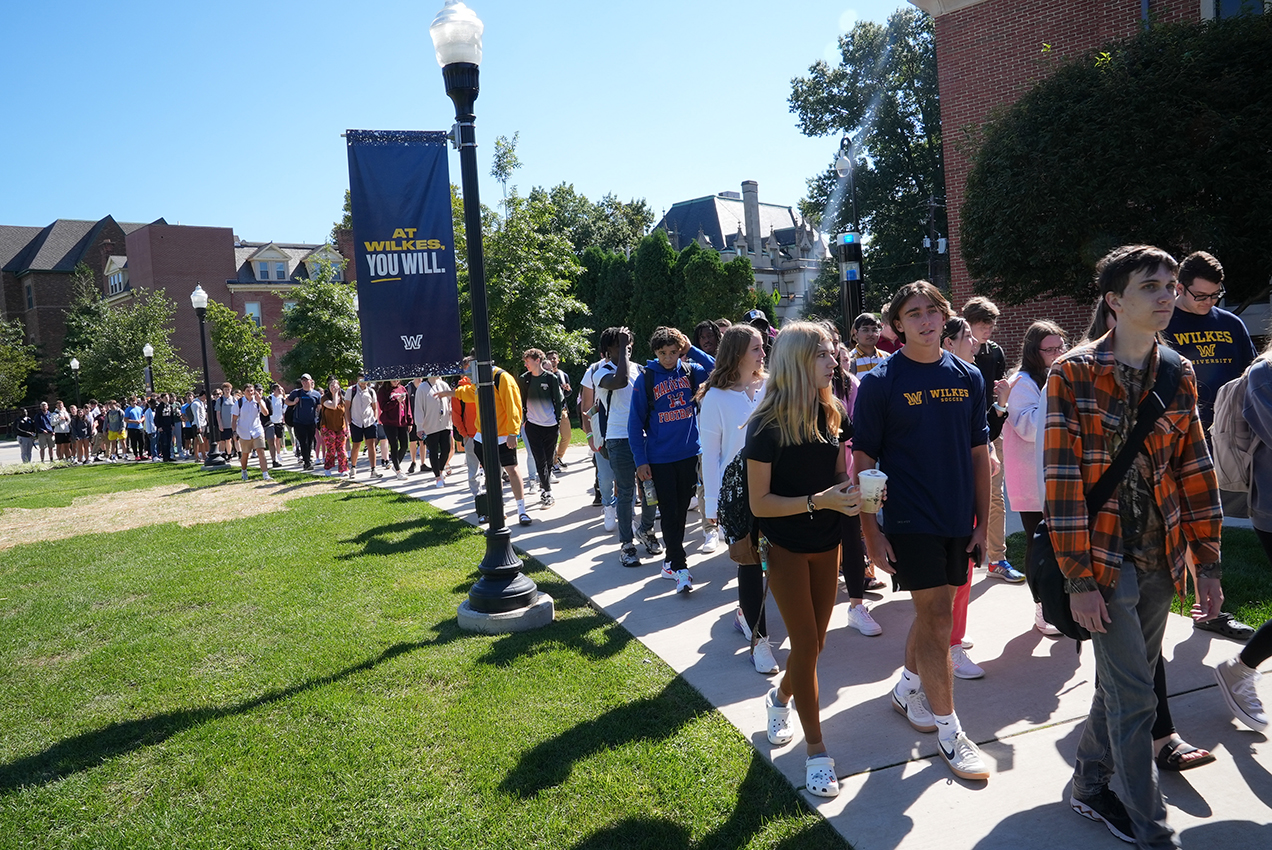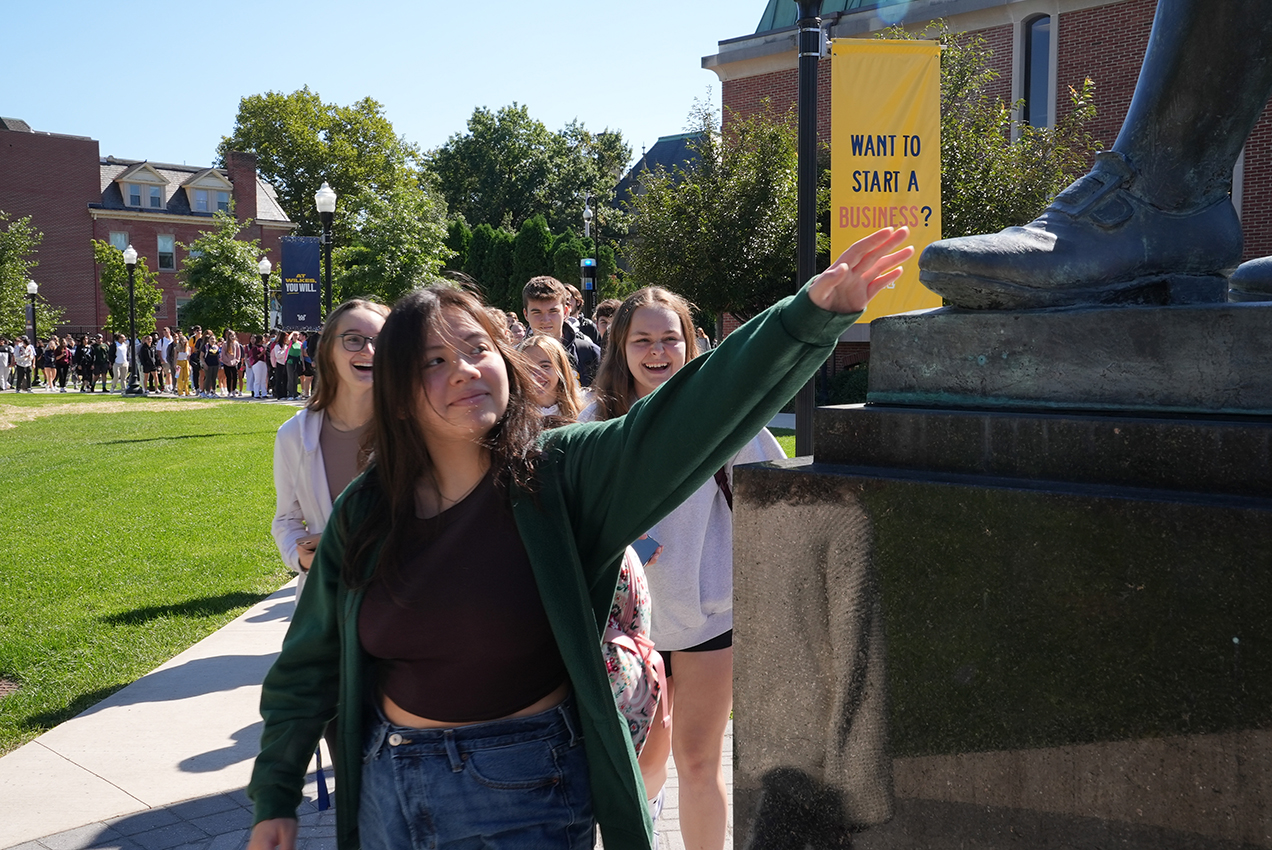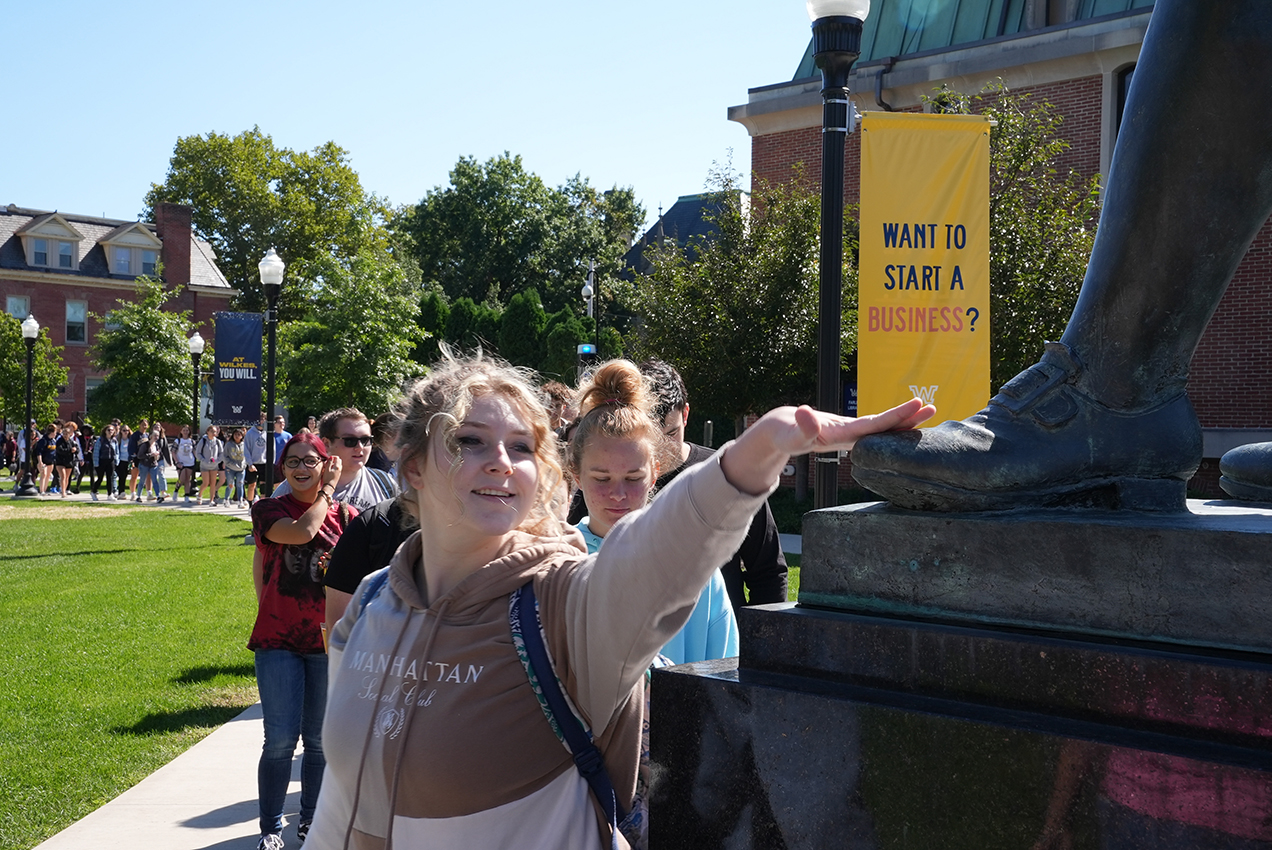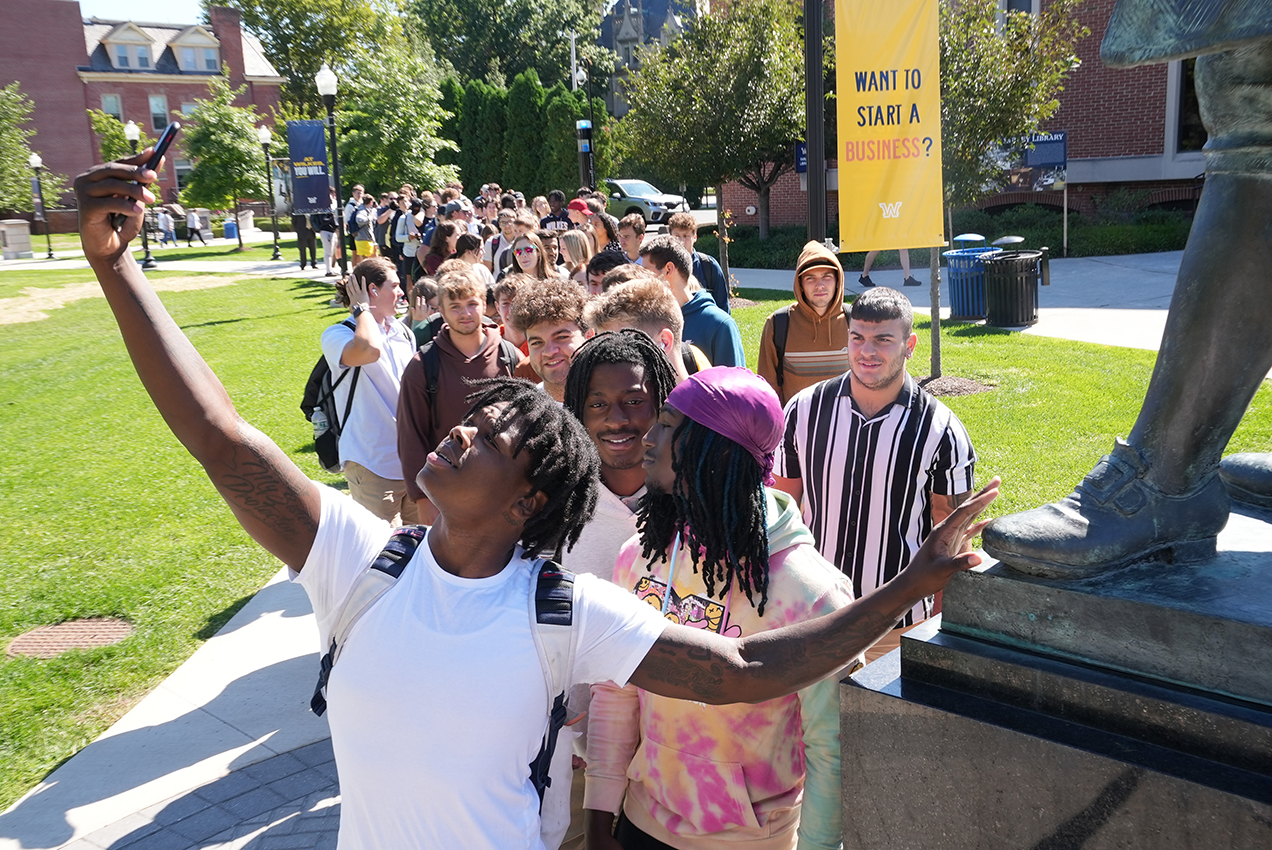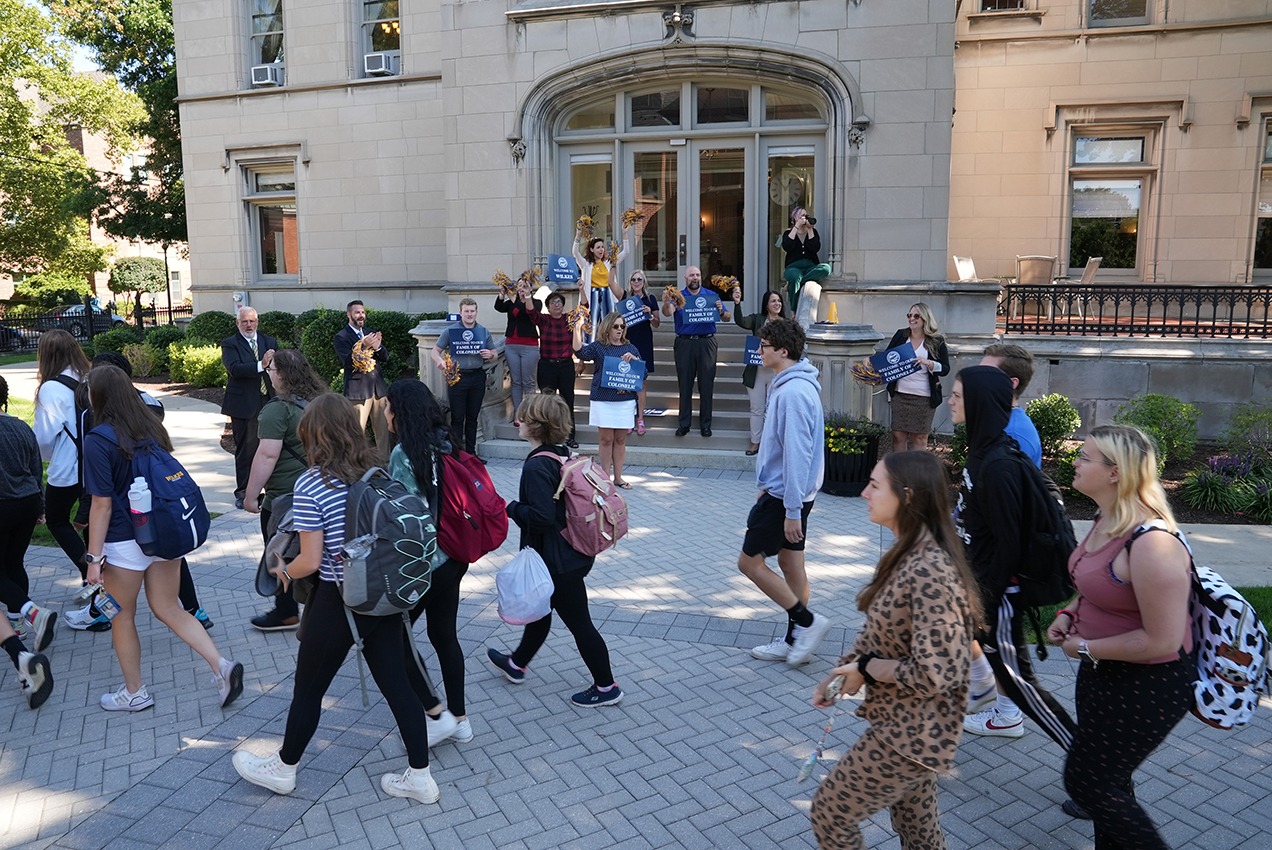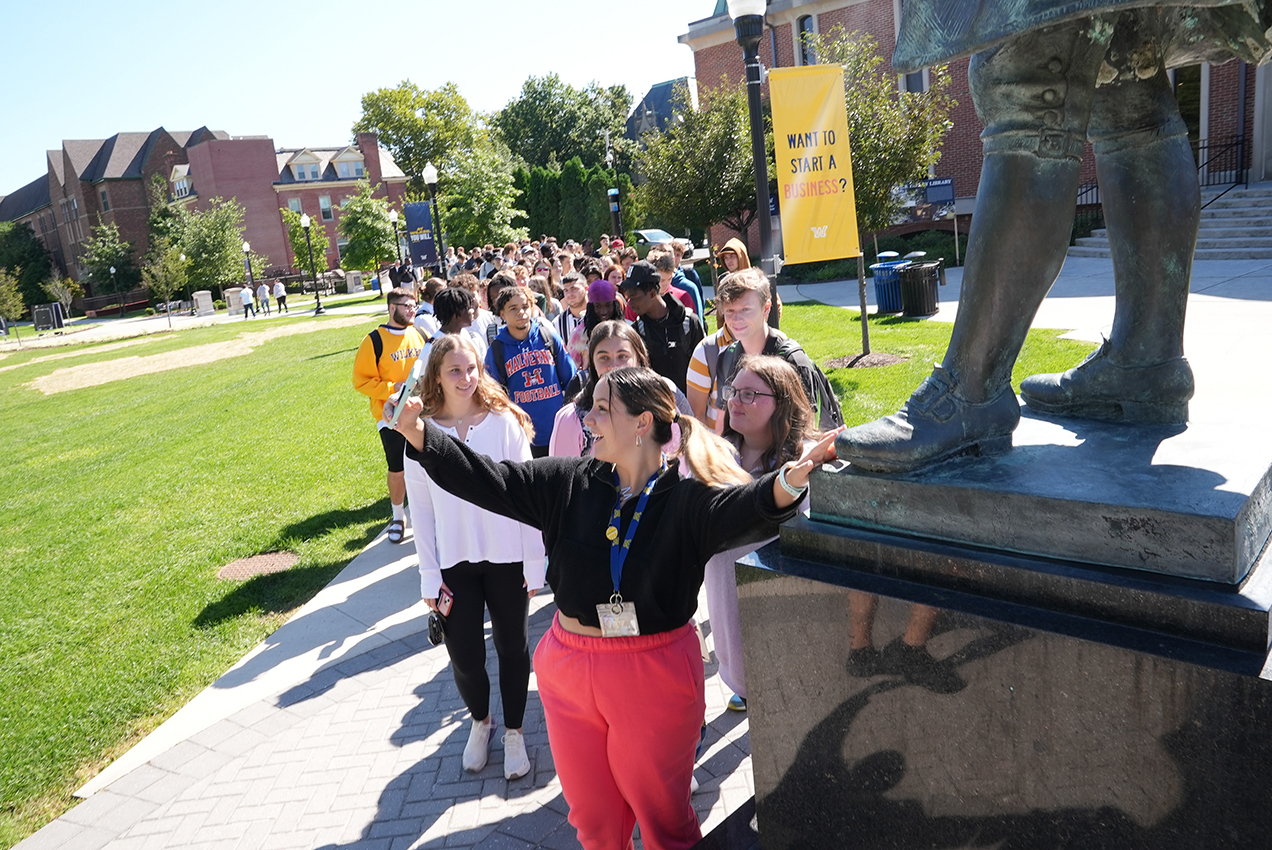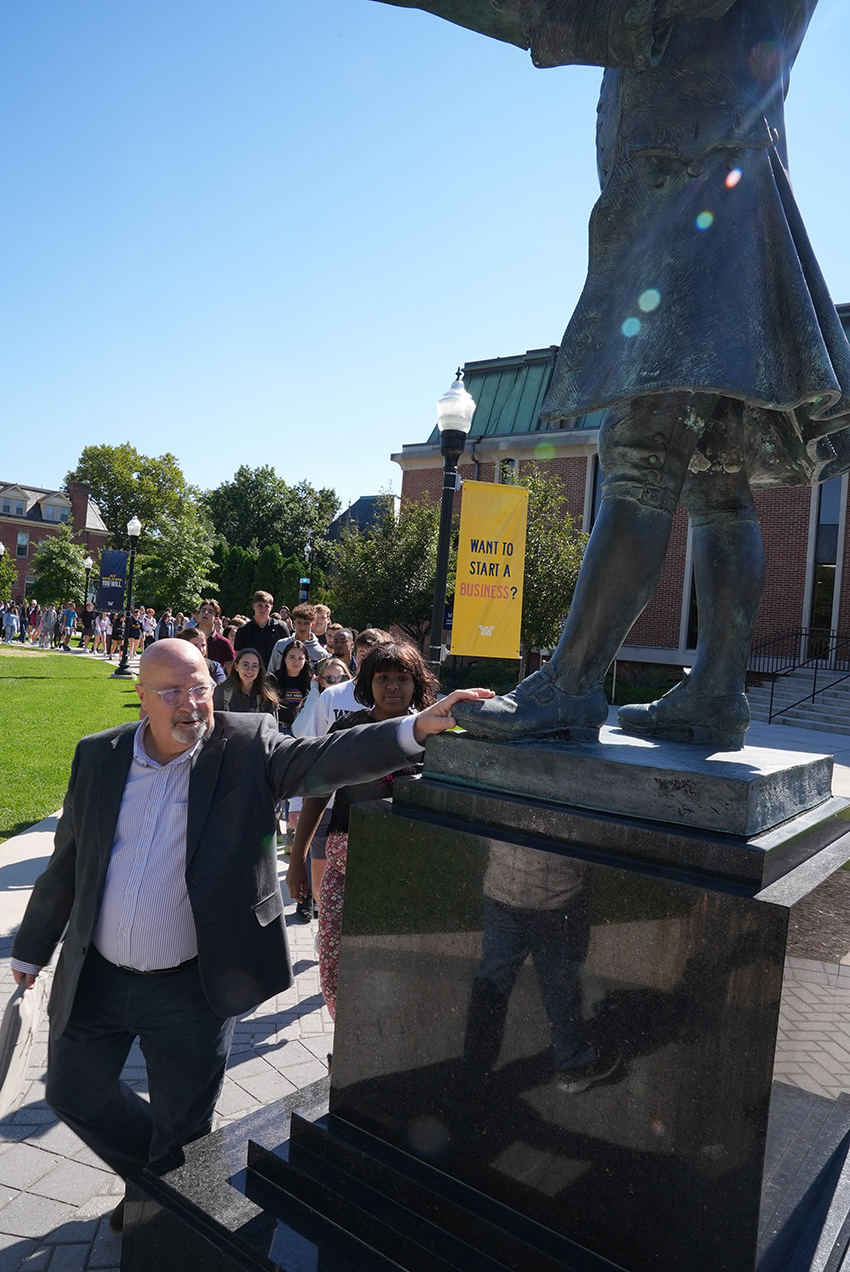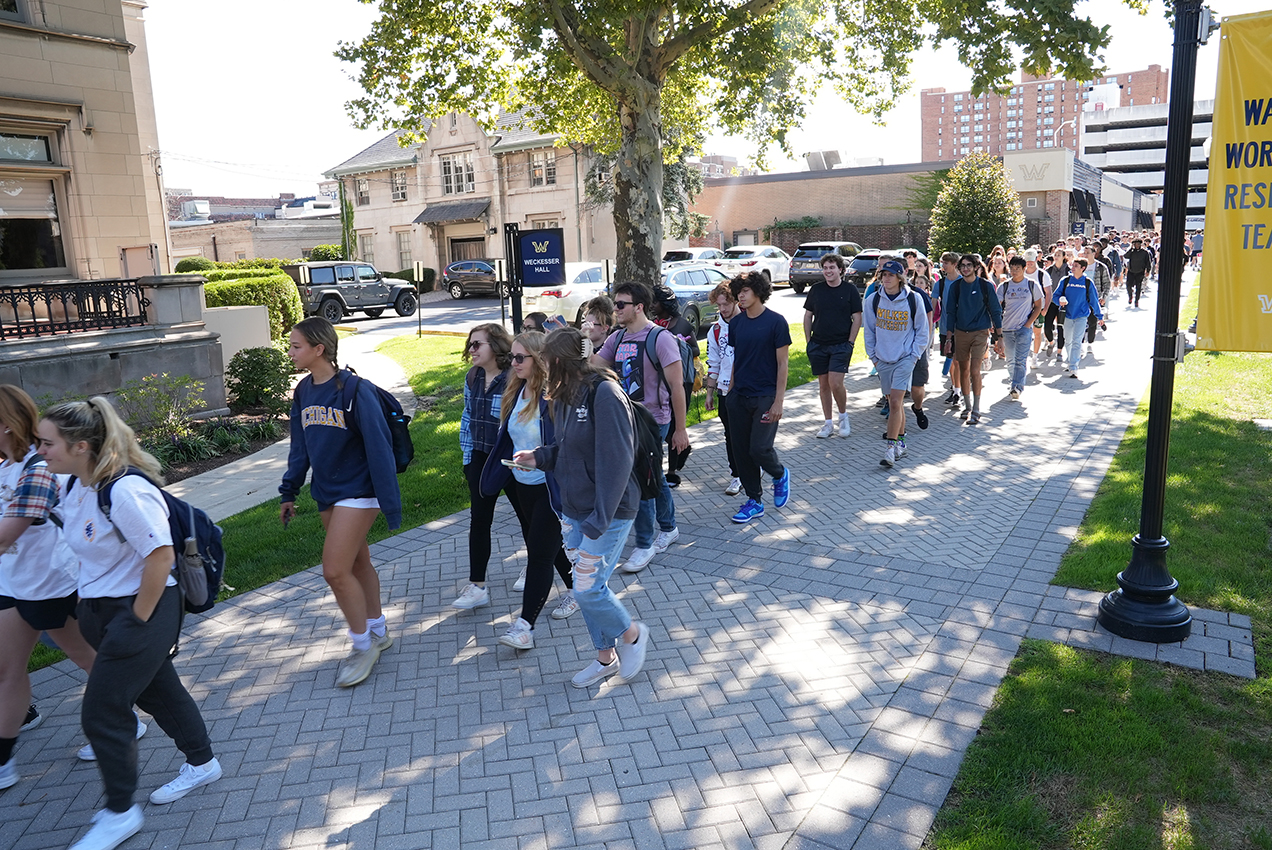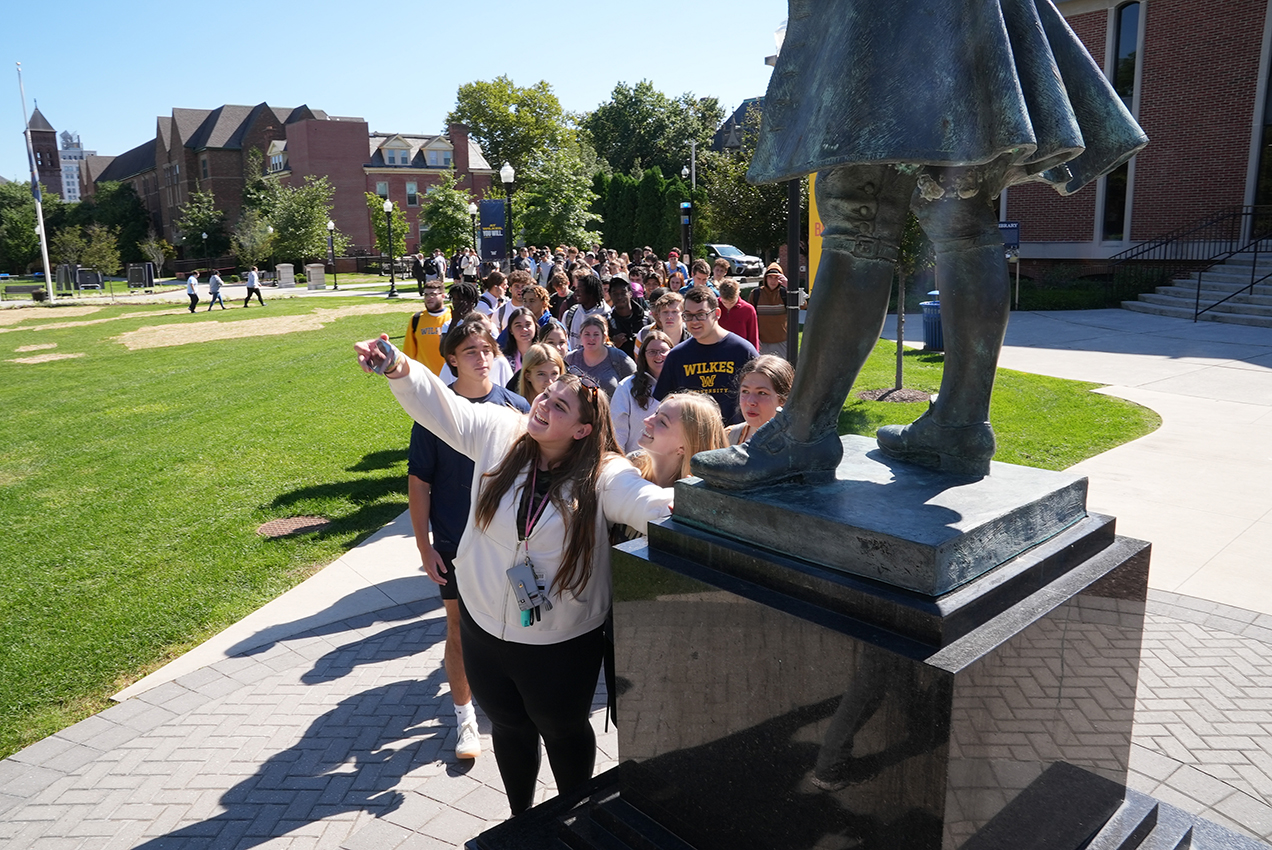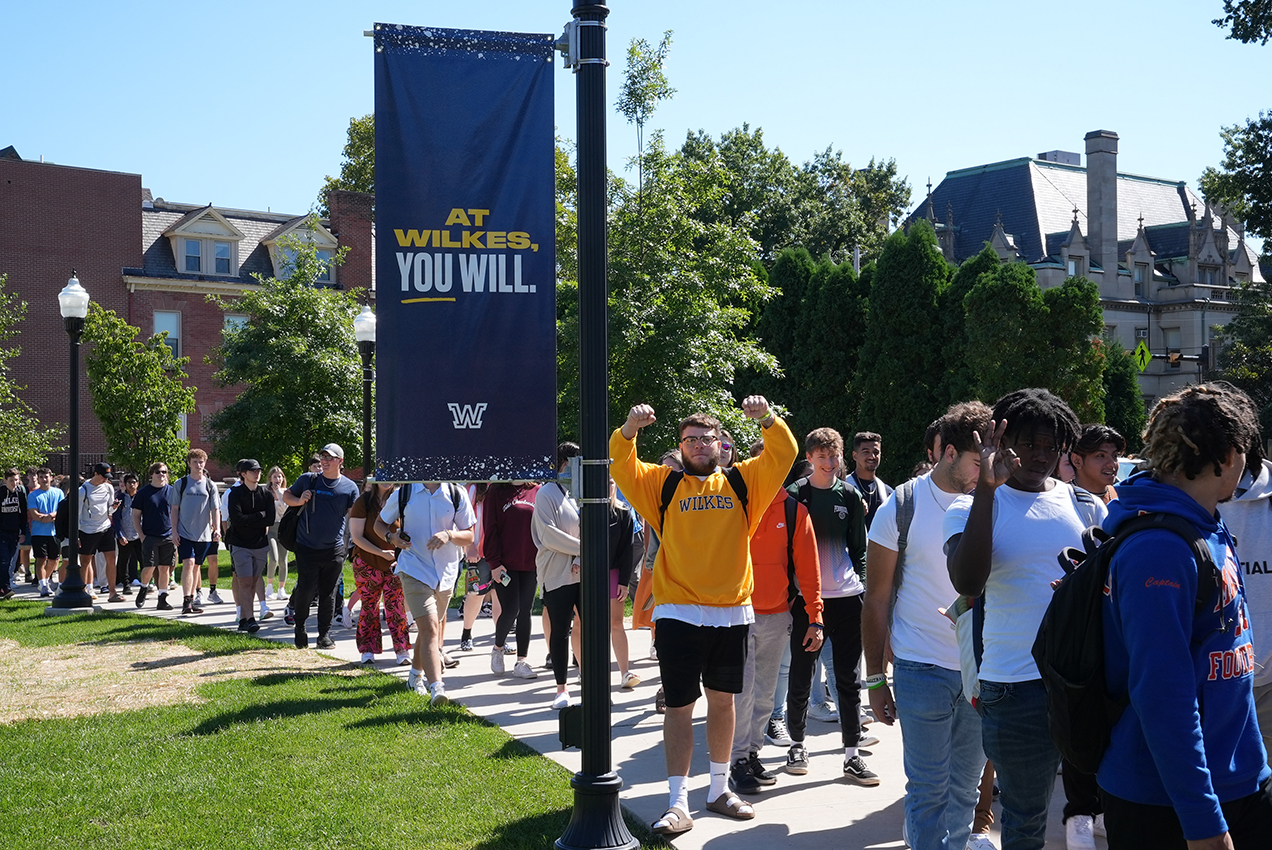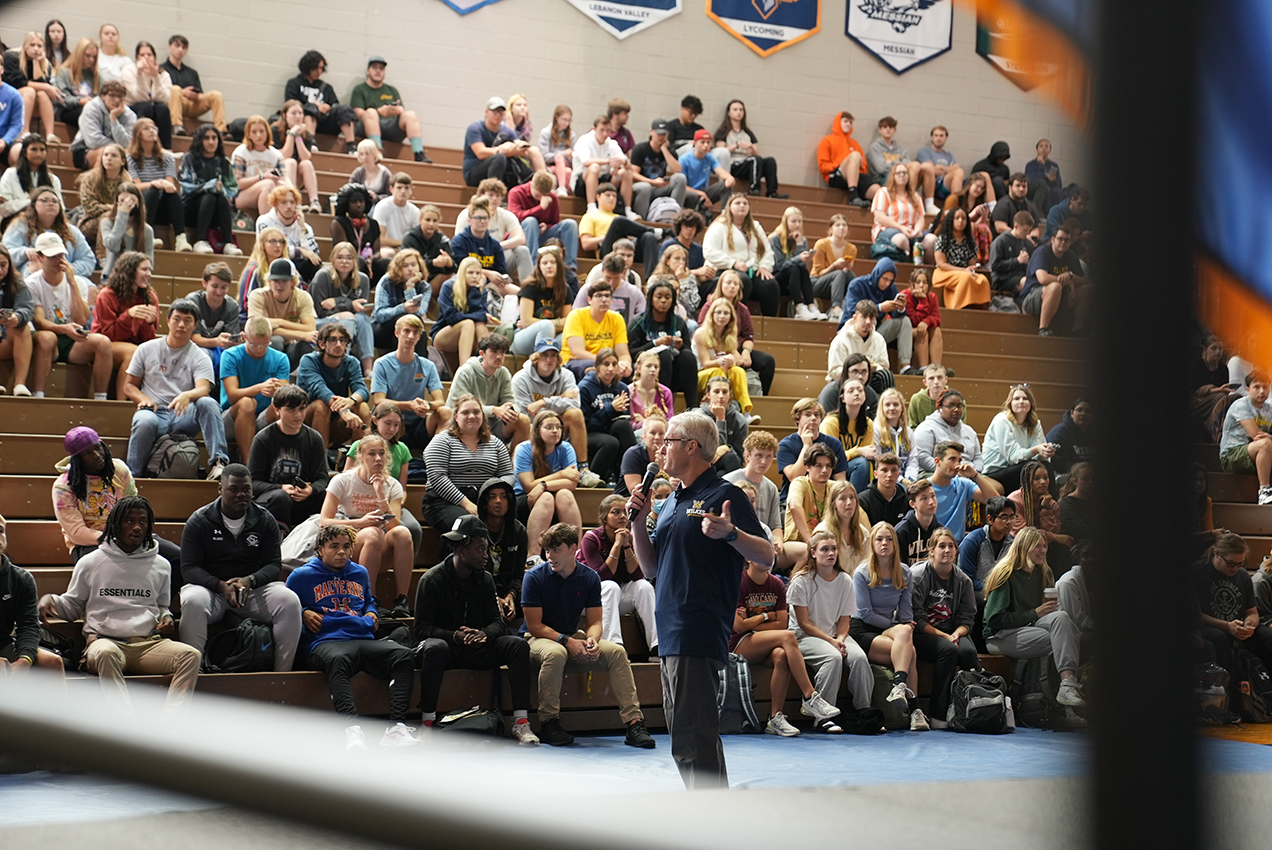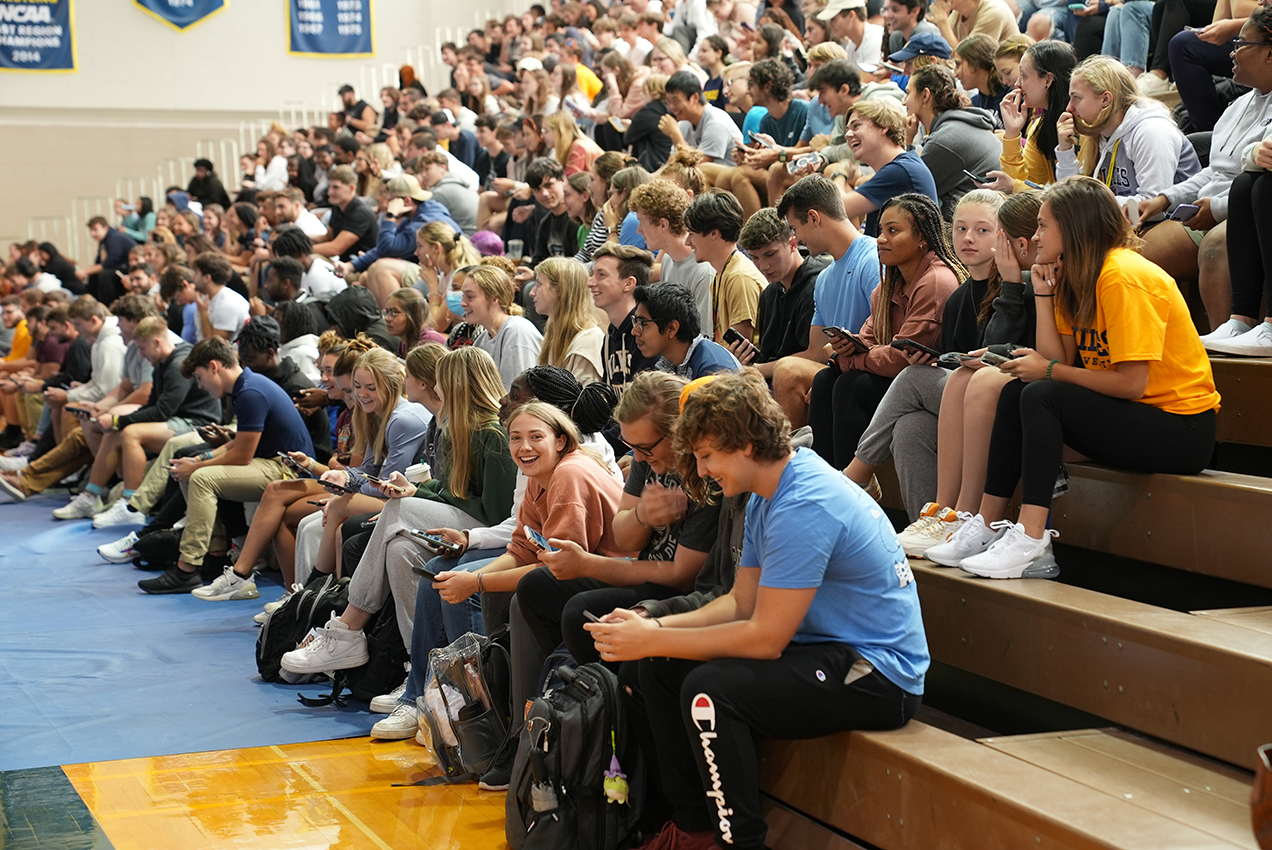 Get to know the new class:
Wilkes' Class of 2026 and 2028 has approximately 500 new students. In addition, 75 full-time transfer students and more than 500 new graduate students will attend the University. This brings the total number of students enrolled in all of Wilkes' programs to over 5,000.
Highlights from the first-year class:
Over 200 students are from Luzerne and Lackawanna counties, earning a Hometown Advantage Award.
Nearly half are the first in their families to pursue a four-year degree.
Seven students will join the Bonner Leaders Program, bringing the total to 15 participants in the second year.
The Honors Program welcomes 41 incoming first-year students, two transfer students and two international students. With seven current students who were accepted this year, the total number of honors students grows to 173.
With this year's new students, the Barre Scholars Program features 87 students.
Athletics welcomed 130 new student-athletes.
In addition, 16 new faculty members will mark their first semester at Wilkes, teaching classes in history, microbiology, mechanical engineering, neuroscience, nursing, psychology, sociology/criminology and theatre.