Wilkes students will have the opportunity to travel to the Arctic to conduct research.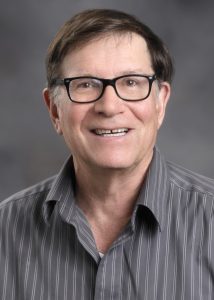 Wilkes University has been awarded part of a $1.1 million collaborative grant from the National Science Foundation to study the effects of climate change on plants. Ned Fetcher, coordinator of the Institute for Environmental Science and Sustainability at Wilkes, is a co-principal investigator on a research team will study the effect of a changing climate on tussock cottongrass, dwarf birch and tealeaf willow, all plants found in tundra ecosystems in Alaska. The grant funds research entitled "Collaborative Research: Plant phenology, local adaptation, and growing season length in the changing Arctic tundra."
Fetcher, whose share of the three-year grant is $456,716, will conduct research with co-principal investigators Jianwu (Jim) Tang and Gaius R. Shaver of the international, world-renowned Ecosystem Center of the Marine Biology Laboratory at Woods Hole, Mass., and principal investigator Michael Moody of the University of Texas at El Paso. Wilkes undergraduates will participate in the project as field assistants, spending up to 10 weeks during the summer at the Toolik Lake Field Station, 170 miles north of the Arctic Circle.
The team's research focuses on plant phenology (the study of cyclic and seasonal natural phenomena), one of the traits most affected by climate change. In the Arctic, plant phenology can alter how ecosystems function at multiple levels. Previous research by Fetcher and associates identified a significant difference in growing season length between northern and southern populations of tussock cottongrass. This finding suggests that the phenology of this species is under genetic constraint (unable to adapt).
"Studying the impact of climate change has never been more critical. I am so proud of Dr. Fetcher and all our faculty researchers in the College of Science and Engineering for tackling the most pressing issues of our day while providing Wilkes students with incredible hands-on learning opportunities," said Wilkes President Greg Cant. "I also want to thank Congressman Cartwright, Senator Casey and Senator Toomey for all the ways they continue to support our institution."
"As extreme weather and devastating climate disasters continue to threaten the future of our planet, I am grateful for programs like the Institute for Environmental Science and Sustainability at Wilkes University who are paving the way to better understand the effects of climate change," said Rep. Cartwright. "I fully support and congratulate Dr. Fetcher for his leadership in conducting this critical study."
The present project will investigate the effect of local adaptation on the phenology of tussock cottongrass and two of its competitors, the dwarf birch and tealeaf willow. The hypothesis is that temperature, light and genetics, in different combinations, are responsible for differences in phenology in the Arctic.
The study of Arctic plant phenology will have a broad impact on science beyond the direct research results for Arctic ecosystems. Patterns observed in the Arctic are expected to appear later in other ecosystems – so the findings of this project may serve as an indicator of the potential effects of local adaptation on plant responses to climate change.
"Changes in day length are responsible for many phenological events in the temperate zone. This research will help us to understand how phenology is controlled in a region where day length is 24 hours," said Fetcher.