Wilkes senior Dylan Womelsdorf describes himself as a frequent traveler. He has visited the United Kingdom, Italy, Greece, Peru and the Dominican Republic. When it came time to do an internship, the business management major was enthusiastic when he learned he could intern with a company in his favorite country – Ireland. He found the opportunity when a representative of Global Experiences, a company that places college students in internships around the world, visited Wilkes.
Then the pandemic happened and international travel stopped. But instead of scrapping his internship plans, he's been able to complete it virtually, working with Urban Kitchen Foods, which produces plant-based desserts, as well as making a proprietary brand of vegan chocolate and other gourmet fare. The company is based in Dublin. From his home in Benton, Pa., Womelsdorf works with Leanne DeCerbo, one of the company's owners. His internship project focuses on creating a social media campaign for the company that will be used on Instagram. His work eventually will be used to help expand the company's marketing to an international audience. He started the eight-week internship on June 1.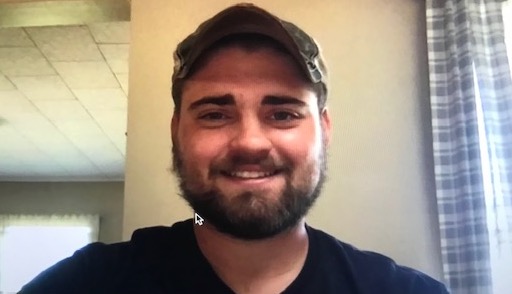 Ireland is five hours ahead of the United States, so when Dylan has his 9 a.m. weekly meeting with his internship supervisor, it's early afternoon in Dublin. Other than the time difference, his experience is the same as anyone working remotely. Meetings are on Zoom instead of face-to-face. Much of the communication is via email. Although he's missing the opportunity to spend time in Ireland, with the fun of sightseeing and visiting its legendary pubs, the virtual internship has allowed him to gain experience working with a company in another country.
It's desirable experience for the Sidhu School student who now has the goal of working for an international company after graduation. When he first entered Wilkes, he thought his career might take another direction. "When I was in high school, my interest was cooking and I wanted to open a restaurant," he says. His passion for the food industry grew out of his job at Strevig's Family Restaurant near his home, where he assists the cook. Although his earlier career goal has changed, he still identifies as a foodie.
Dylan says he hasn't needed to sacrifice networking and making new friends while interning virtually. Global Experiences offers career development classes for students doing virtual internships via Zoom meetings held on Tuesdays and Thursdays. "I didn't expect that I would have a lot of interaction with people around the United States who are doing internships in Spain or London," he says. "I get to connect and reflect with people all around the country." The career development classes have emphasized the importance of teamwork and networking – business concepts that he's familiar with thanks to the Personal and Professional Development (PPD) classes that are required for all students in the Sidhu School.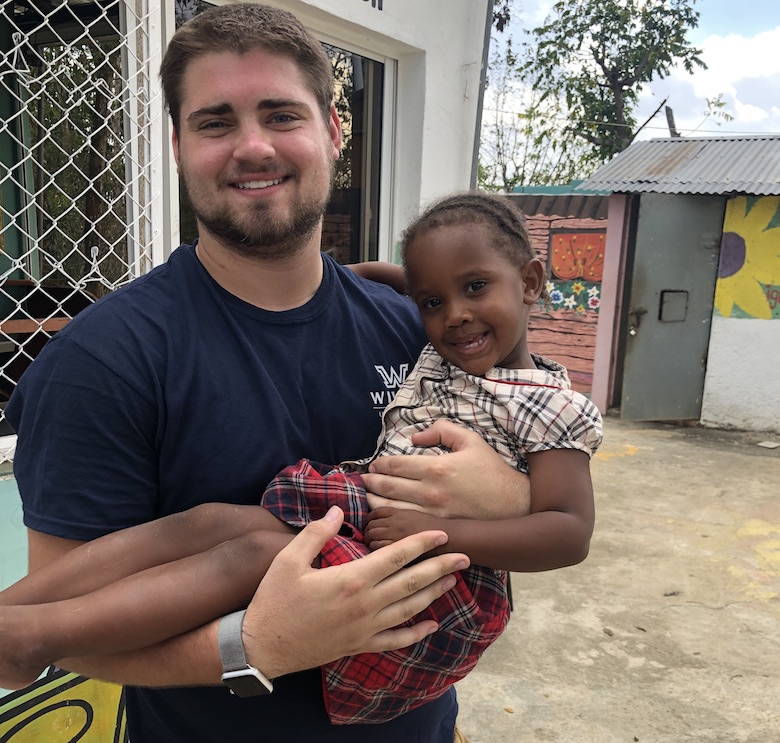 Womelsdorf says he chose to come to Wilkes after falling in love with the family feeling on campus when he first visited. In addition to his internship, he's involved on campus as a resident assistant and will be in Pearsall Hall in the 2020-2021 academic year. He's also participated in the LEAP-Alternative Spring Break program. He's traveled to the Dominican Republic with the program twice, where he has worked in a community center helping students learning English and also helped with health education initiatives.
Womelsdorf says that the remote internship has helped him to balance a busy schedule that includes working two jobs and taking a summer class online. It's confirmed something that he already has found to be key to his success as a Wilkes student.
"I've always said time management is one of the most important things," he says. Whether it's helping to prepare food in a restaurant kitchen, completing internship assignments or succeeding at Wilkes, Womelsdorf seems to have mastered managing it.