Francesca Varela-Seri
Bachelor of Science in Neuroscience and Bachelor of Arts in Psychology
Hometown: Varela-Seri is from Buenos Aires, Argentina, but has lived in Philipsburg, N.J. for the last 15 years.
Activities and Achievements: Varela-Seri was a resident assistant from 2017 to 2020, and recently was responsible for the supervision of 50 international students from Panama. She also served as a first-year student mentor, as well as resident coordinator during the university's summer orientation program. Varela-Seri also was a member of the women's tennis team for four years, serving as captain of the team from 2017 to 2018.
Noteworthy: Varela-Seri is being recognized as the Outstanding Graduate in Psychology. Varela-Seri is also part of the Alpha Lambda Delta Honor Society and Psi Chi, the international honor society in psychology.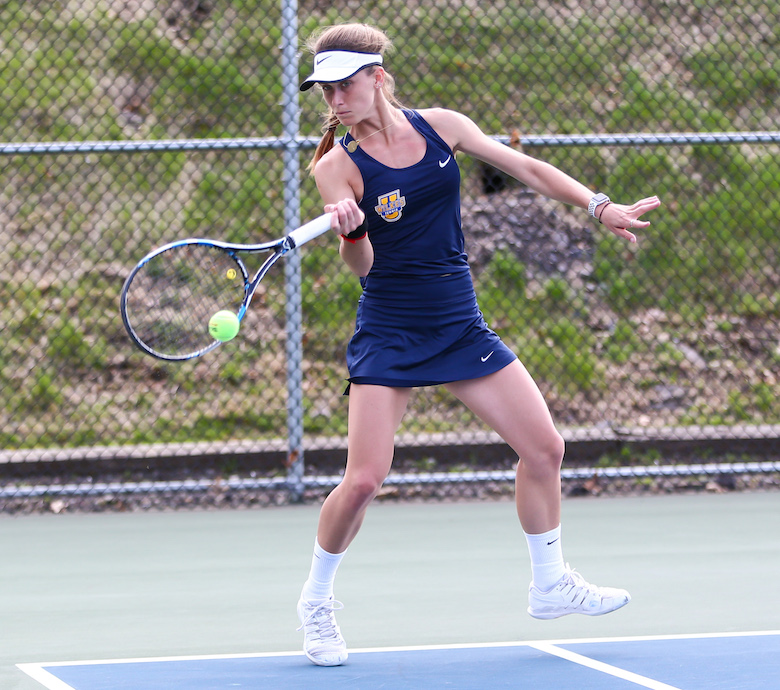 On the tennis court, Varela-Seri earned MAC Freedom Player of the Week honor five times during her tennis career. She was also three-time singles champion and four-time doubles champion at the MAC Individual Championship event. She was selected for the academic All-MAC team and the MAC spring academic honor roll every year. During her freshman season, she recorded a 91.7% (11-1) No. 3 singles winning percentage, which ranks as second in the Colonels record book. Her 88.9% (8-1) No. 2 doubles winning percentage during the 2018 -19 season is tied for sixth in program history and her 88.2% (15-2) No. 2 doubles winning percentage in 2017-18 ranks eighth. Varela-Seri's 72.7% (16-6) No. 2 singles career record is fifth in school history while her 91.7% (11-1) No. 3 singles career record is the top mark. Her 85.7% (36-6) No. 2 doubles career record ranks sixth.
Favorite part of the Wilkes Experience: "There have been several highlights throughout my career at Wilkes. The moments that I will remember the most are the ones spent with the people that have made such a huge impact on me. I am so thankful for the never-ending support from faculty and administrators and all the amazing opportunities that they have provided for me. I am lucky to say that I have met some of my best friends at Wilkes that have always pushed me to be the best that I can be. Without their encouragement and constant support, I would not be the person I am today."
Future plans: Varela-Seri will be attending the University of Pittsburgh in June to obtain a doctorate in physical therapy.