It wasn't enough for Wilkes University junior and Argentina native, Juan Astegiano, to spend his high school years in the States at Wyoming Seminary in Kingston, Pa. When Astegiano began his college search, he once again included institutions in the United States. Now at Wilkes, the triple major in political science, international relations and history is adding another destination to his passport: France.
Expanding on his desire to learn French, Astegiano decided to spend a semester of his junior year abroad. Currently studying in Lyon, France, he is enrolled at the Catholic University of Lyon (UCLY). While there, he is studying in the Institute of French Language and Culture which has allowed him to take intensive French courses to improve language skills while staying up to date on his Wilkes history courses.
"I am a huge fan of traveling and learning by interacting with new cultures, languages and people who see the world in a different way that one does," explains Astegiano, who makes his home in Buenos Aires. "Because of that, I've always looked at college like the perfect opportunity to travel the world and therefore absorb all of the knowledge and experience that comes with traveling and interacting with people from all over the globe."
The decision to study abroad was easy for Astegiano. With the guidance of Andrew Miller, assistant professor of political science, and Jeffrey Stratford, associate professor of biology, Astegiano was able to find out more about the study abroad experience. "As soon as I reached out to faculty and staff members about the idea of spending a semester abroad, I had their full support and they were incredibly helpful in making it happen," he adds.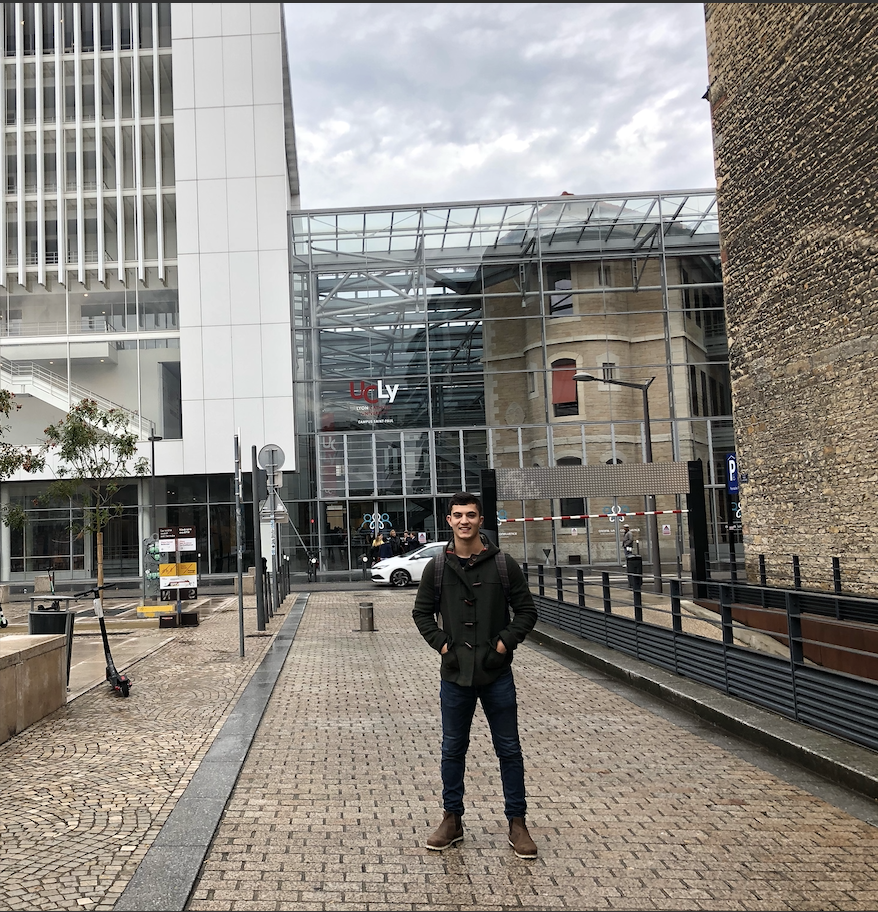 Astegiano received funding for study abroad through two recourses at the University. He received the Bierly Fellowship for study abroad as well as funding through the Honors Program. The Bierly Fellowship is open to full-time undergraduate students in any major. Students may receive the one-time award to fund study abroad in their sophomore, junior or senior year, though preference will be given to juniors and seniors. Honors Program students are eligible for grants to expand their educational experience outside the classroom.
Now, much of his semester abroad behind him, Astegiano already has so many adventures to share with his Wilkes peers. "So far I have been able to travel around France, but spending a weekend in both Annecy and Geneva has definitely been the highlight of my experience. I have some very cool trips planned to Norway and Germany, so I am very excited about the opportunity of getting to know more of Europe."
Adding destinations to his passport was just one benefit of choosing Wilkes as his home for four years.
"When I looked at schools … I realized that being just a number inside a classroom was not for me. Since the very beginning I started looking at Wilkes as a possible destination, the administration, faculty and all of the people working there made me feel valued and showed a genuine interest in my personal and professional growth," Astegiano explains. "Almost three years after I chose Wilkes University as the institution to continue my studies, I could not be happier with the opportunities that the school has presented me with and feel extremely lucky to be learning from some of the best professors I have ever encountered."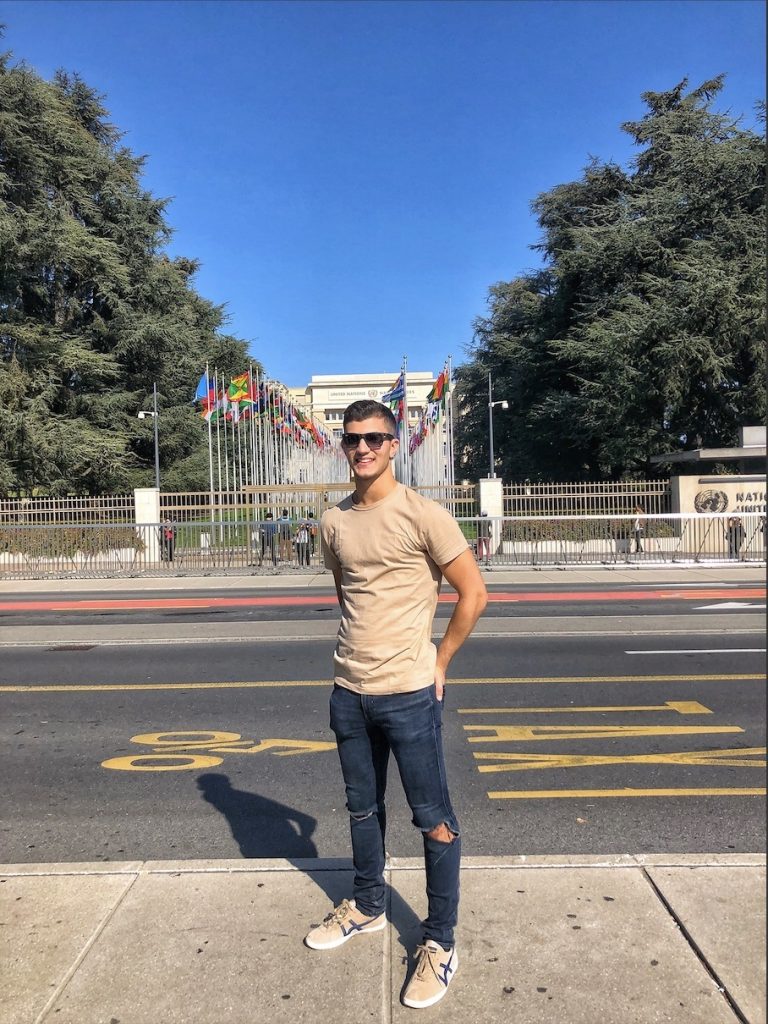 Astegiano was quick to get involved on campus. When the opportunity arose to work in the Office of International Engagement, he was eager to join the team. "As someone who is quite shy, working at the office has given me the chance to interact with hundreds of students from Panama. Also, being their liaison to Wilkes' campus has allowed me to interact with many of the local students at Wilkes who were as eager to meet and interact with the Panamanians students as we were." Through this connection, Astegiano was able to spend two months in Panama with other members of the Wilkes community to provide workshops on the importance of secondary and higher education and also completed an internship at the Ministry of Foreign Relations.
"Over the past two years I have assumed very different roles at the Office of International Engagement and looking back at the time when I was just a freshman coming into a totally new work setting, I have grown significantly and assumed an important leadership role within the office," Astegiano adds.
When not working with his peers in the international engagement office, Astegiano can be found at French speaking group and volleyball intramurals events.
For more information about study abroad opportunities at Wilkes, visit here.
Though getting out there and finding a support team may be daunting, Astegiano encourages others to take the leap and see where you land. "If you are studying at Wilkes and want to study abroad then you will have the chance to do it, so talk to people and show your interest because they will support you and will make it happen."