"Of Fire, Floods and Penguins: Earth Observations and Their Use in Public Policy" will be the focus of the annual Kimball Lecture on April 19 at Wilkes University. It will be presented by Ann Bartuska, a 1975 Wilkes graduate and vice president for the Land, Water and Nature Program at Resources for the Future. Bartuska will speak at 8 p.m. in Stark Learning Center, Room 101. The event is free and open to the public.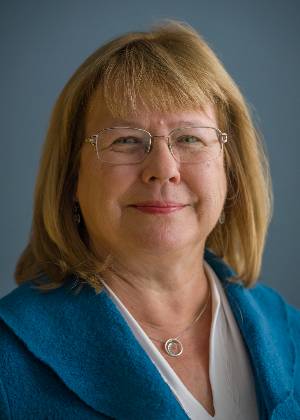 Resources for the Future is a nonprofit organization that conducts independent research into energy, environmental and natural resource issues. Bartuska's team at the organization delivers research and solutions for cost-effectively managing key land, water, and marine resources that support a thriving economy and society, while ensuring healthy and productive natural systems and building resilience in a changing climate.
Bartuska earned her bachelor's degree in biology from Wilkes. She went on to earn her master's degree in botany and ecology from Ohio University and her doctorate in biogeochemistry and ecosystem ecology from West Virginia University.
Prior to joining Resources for the Future, Bartuska served as the U.S. Department of Agriculture's deputy under secretary for research, education, and economics as well as chief scientist. Prior to joining the department of agriculture, she was deputy chief for research and development of the U.S. Forest Service and was on the advisory board of the National Science Foundation, executive director of The Nature Conservancy's Invasive Species Initiative and president of the Ecological Society of America.
The Kimball Lecture Series is named for Grace Kimball, former professor of microbiology at Wilkes. The Kimball lecturer is chosen by the Wilkes biology department as a scientist who has distinguished themselves in evolutionary biology.