The issue of violence against women will be explored when Wilkes University holds It's On Us Week from March 27-31. The week begins with the keynote address "Men, Women, Sex and Violence" by Jackson Katz on March 27 at 7 p.m.in the Henry Student Center Ballroom. Katz, an educator, author, filmmaker and cultural theorist, is internationally renowned for his pioneering activism on issues of gender, race and violence.
It's On Us Week at Wilkes also includes training sessions and activities for students and faculty to learn how to recognize relationship violence and be able to step in and help the situation. The goal is to bring greater awareness to issues surrounding sexual violence and prevention and to let Wilkes students know they have trained peers and staff they can approach with concerns. Katz's appearance as well as the full week of training and activities was made possible by a grant from the office of Pennsylvania Gov. Tom Wolf and his It's On Us PA campaign.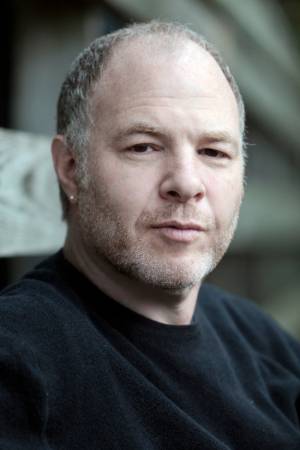 Featured on radio and TV programs worldwide, Katz's TED talk, "Violence Against Women – It's a Men's Issue," has been viewed more than three million times. He co-founded the Mentors in Violence Prevention (MVP) at Northeastern University's Center for the Study of Sport in Society. The mixed-gender, multiracial program is one of the most widely implemented and influential sexual and relationship abuse prevention programs in North America. High schools, colleges and professional sports organizations like the NFL, NBA, MLB and NASCAR have implemented Katz's MVP program. He also created the first worldwide gender violence prevention program in the history of the U.S. Marine Corps.
Other activities during It's On Us Week include:
Tuesday, March 28:
Katz will conduct a training session and a meeting at 9 a.m. in the Henry Student Center Miller Room. The University is also inviting local high schools for bystander intervention training that will be conducted by Wilkes students who serve as bystander peer-trainers.
Wednesday, March 29:
Samantha Hart, the University's Title IX coordinator, will conduct One Love Escalation Training from 11 a.m. to 1 p.m. in the Henry Student Center Miller Room for all Wilkes students to help them recognize and safely address relationship violence. Sharon Love, whose daughter, Yeardley, was murdered by her former boyfriend, a fellow University of Virginia student, started the One Love Foundation. The foundation aims to change the social climate that currently enables abuse to take place and reduce the amount of social capital required for bystanders to intervene.
Thursday, March 30:
The "It's On Us" and "Colonel's Don't Stand By" films produced by Wilkes University students in coordination with the Office of Student Affairs, will play throughout the day. The films are used as part of the University's bystander intervention training program, that provides students with the skills to intervene safely and effectively if they encounter possible dating violence. Wilkes' bystander intervention program received the 2015 Grand Gold Excellence Award from NASPA – Student Affairs Administration in Higher Education.

"The Hunting Ground" will be screened from 11 a.m. to 1 p.m. in Breiseth Hall Room 108. This is a documentary film about the incidence of sexual assault on college campuses in the United States.
Friday, March 31:
Training for staff involved with campus investigations and hearings related to sexual assault and relationship violence will be from 9 a.m till 4 p.m. in the Henry Student Center Miller Room.
Friday at 8:30 p.m. there will be a 5K Glow run for suicide awareness. This event will highlight the struggles of post-traumatic stress and thoughts of suicide that sexual violence survivors often face. Registration opens at 7 p.m. in the University Center on Main Street. There will be a Celebration of Life after the run. The rain date is April 1 at 8:30 p.m.