Wilkes University Communication Studies professors Mia Briceno and Evene Estwick, recently contributed a chapter to the book, Black Women's Portrayals on Reality Television: The New Sapphire. The Wilkes' professors' chapter is titled "Are Black Women Loud? Neoliberal and Postfeminist Protagonists in OWN's Television Sphere." It examines the negative portrayal of Black women in reality television.
The book, edited by Donnetrice C. Allison and published by Lexington Books Press, contains 11 chapters and critically analyzes the portrayals of Black women in current reality television. According to the book's website, "A multitude of images of Black women fighting, arguing, and cursing at one another in this world of manufactured 'reality television' perpetuates negative racial and gender stereotypes of how the United States views Black women."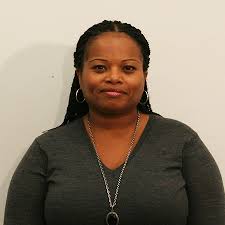 Evene Estwick received her doctorate in mass media and communication from Temple University, and is currently associate professor of communication studies at Wilkes. Mia Briceno received her doctorate in communication and women's studies from Penn State University, and is an assistant professor of communication studies at Wilkes.