An evening with renowned esports experts kicks off an era of competitive gaming at 7 p.m. on Monday, April 17 in the McHale Athletic Center.
Students with an interest in gaming can now compete in esports at Wilkes University. Starting this fall, Wilkes will offer competitive gaming in Overwatch, League of Legends, Rocket League and Super Smash Bros.
To celebrate the launch of esports, a presentation and discussion with renowned gaming experts will be held at 7 p.m. on Monday, April 17. "An Evening of Esports with Estars" will address the rapid growth of esports, women in gaming and what it means for future generations of college students. It takes place in the McHale Athletic Center at Simms Center on Main, 169 S. Main St. Doors open at 6:30 p.m. with opportunities for attendees to experience the state-of-the-art gaming stations that will be on campus this fall.
Speakers include: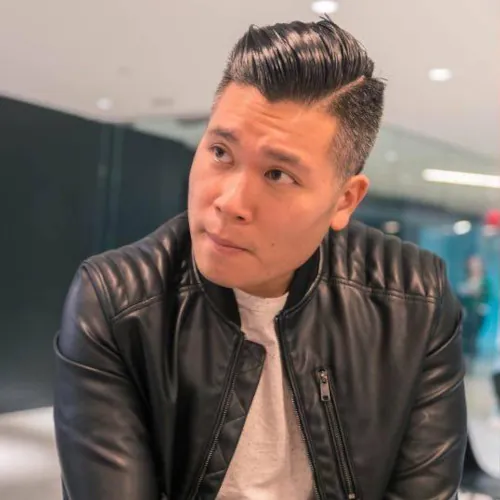 David Lee, co-founder and CEO of Estars Studios. Estars is best known for its broadcast production and tournament organizational capabilities, having produced hundreds of events and over 15,000 hours of live broadcast. Top global publishers and brands trust Estars to execute complex marketing campaigns and operate large scale esports programs.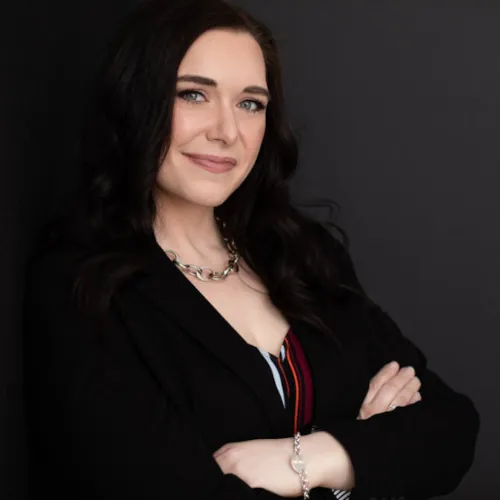 Maggie Jordan, Ph.D., an active, competitive gamer and advocate of women in gaming. She has been a role-playing gamer since 2000 with a focus on Dungeons & Dragons, Vampire the Masquerade and Perpetuance and is an intermittent World of Warcraft player. Jordan earned her doctor of business administration from Temple University and has taught at Temple, New York University and Lehigh University.
The event is free and open to the public. Current Wilkes students and high school students who want to learn more about esports are encouraged to attend.
Academic emphasis
Housed within the Digital Design and Media Art program, Wilkes offers an esports team that leans on the knowledge and opportunities of career-focused majors and faculty experts in the arts, gaming and design fields. It is open to students of all majors and interests.
Competition facilities
A gaming center located in Simms Center on Main will include 10 gaming terminals with LED uplighting with Spectrum Esports Evolution Tables and Spectrum ES Xpressions Chairs. The center boasts tournament-style equipment and technology, including:
Lenovo Legion T5 Core I7 2.1 GHz – 32 GB ram and 1TB hard drive
LG UltraGear 27" full HD LED monitors
Logitech Gaming G613 keyboard with lightspeed wireless technology
Logitech Gaming G502 (hero) mouse with 11 customizable buttons
Logitech G840 Xl gaming mouse pads
Logitech G Pro headset, specifically designed for esports pros
Large-screen televisions for spectator viewing and a Wall-Street-like ticker will broadcast real-time scores in the 1,100 square-foot facility. Dedicated spectator space and "shout casting" call out what's happening to fans and fellow players following the action. Construction begins this spring.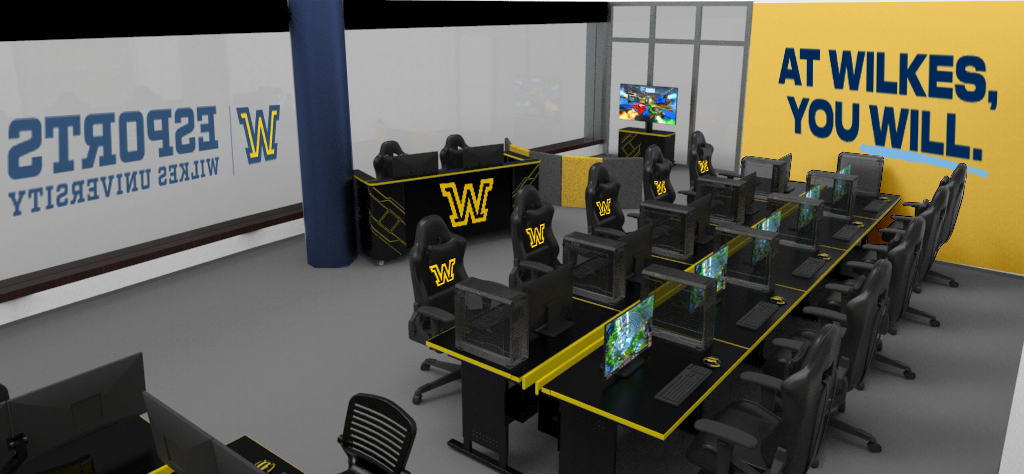 In addition to the esports center, gaming terminals will be located around campus for students with an interest in gaming at a competitive or recreational level.
Wilkes esports will start competing in the 2023-24 academic year and the University is actively recruiting students for the inaugural team.
More information is available at wilkes.edu/esports.