On Thursday, Jan. 19, speaker, coach, consultant and pastor Rev. Shawn Walker spoke to a standing-room-only crowd in the Sordoni Art Gallery with an inspirational message of change honoring Martin Luther King, Jr.
Walker's talk included reflections on personal experience with racism, and how we all need to move forward, even if we don't all have the same viewpoints. He encouraged the audience to turn their potential into performance, and in order to change, you have to become it.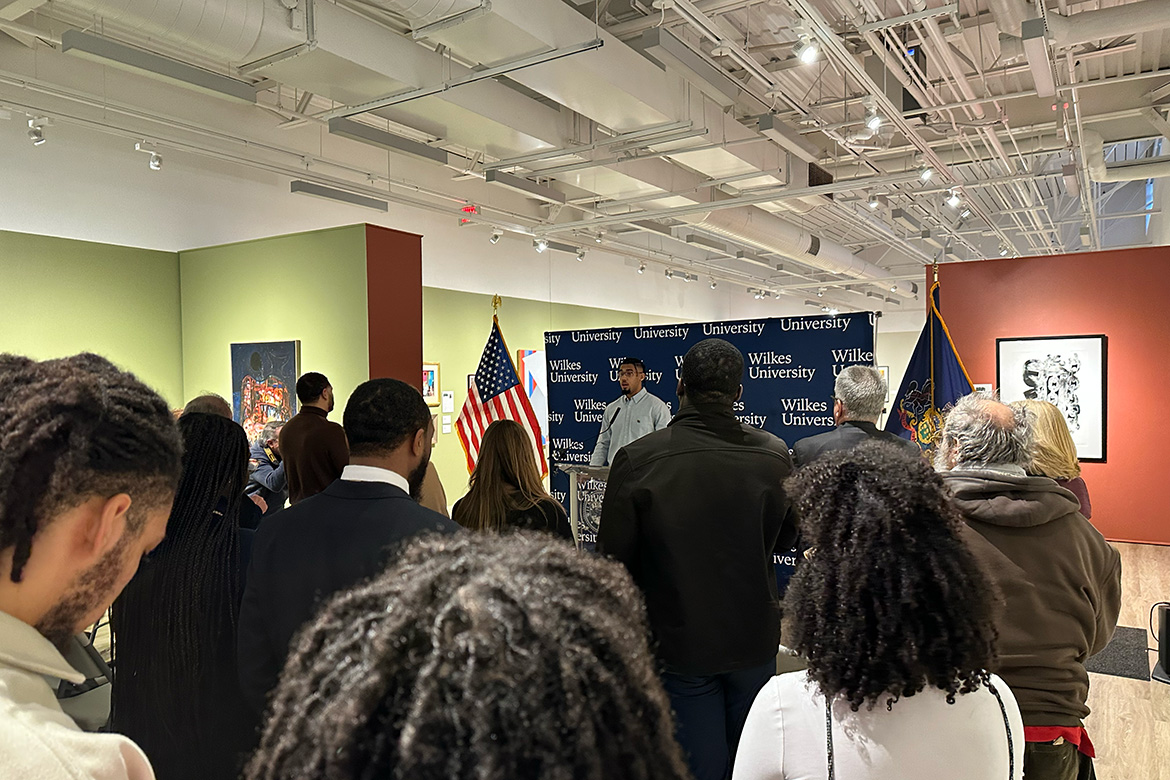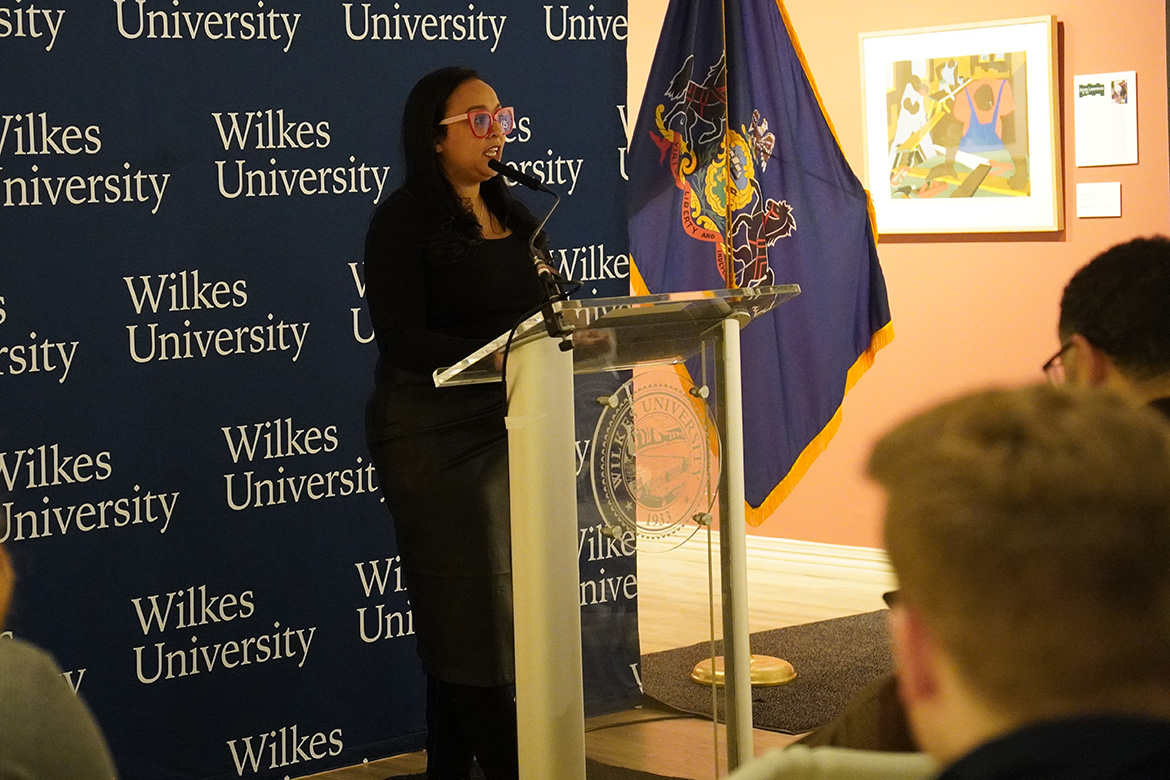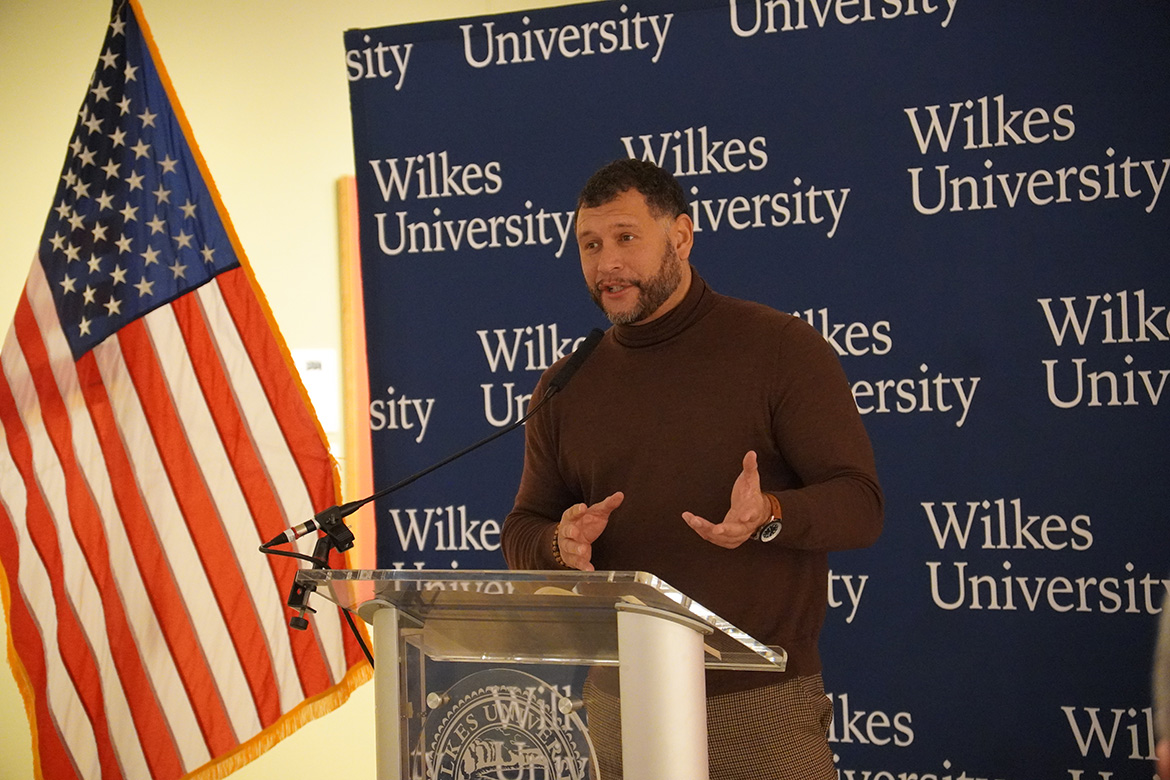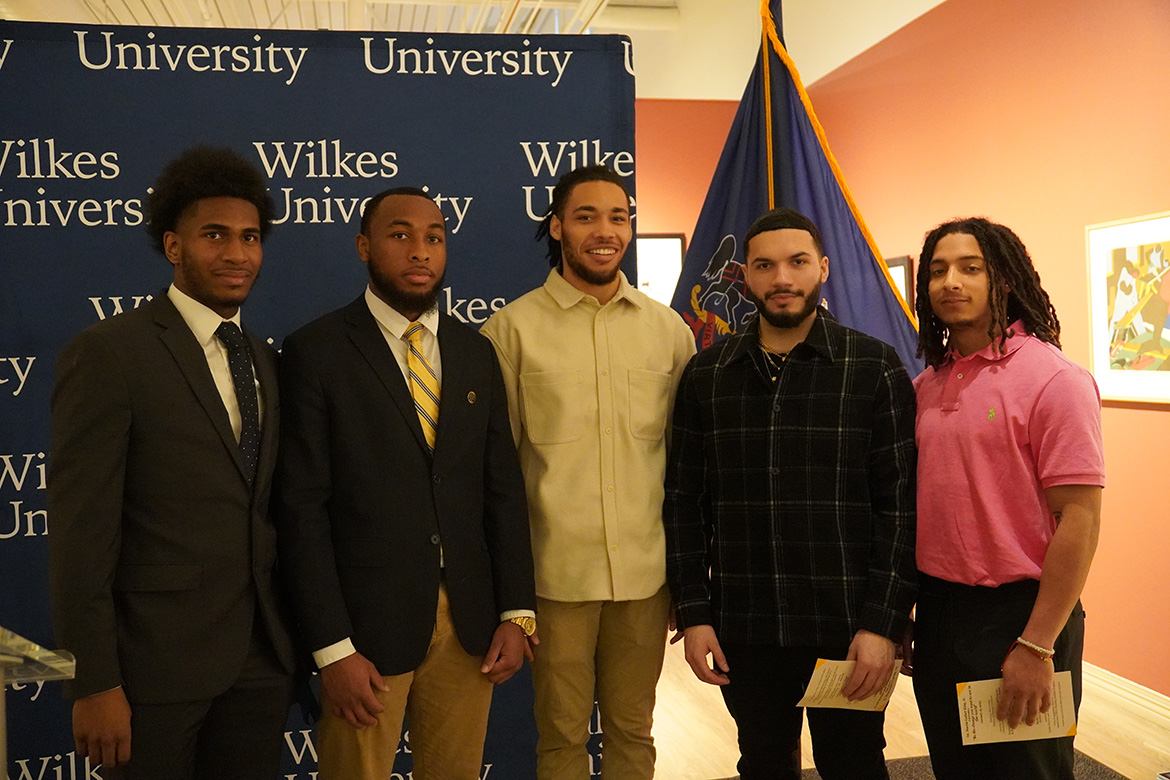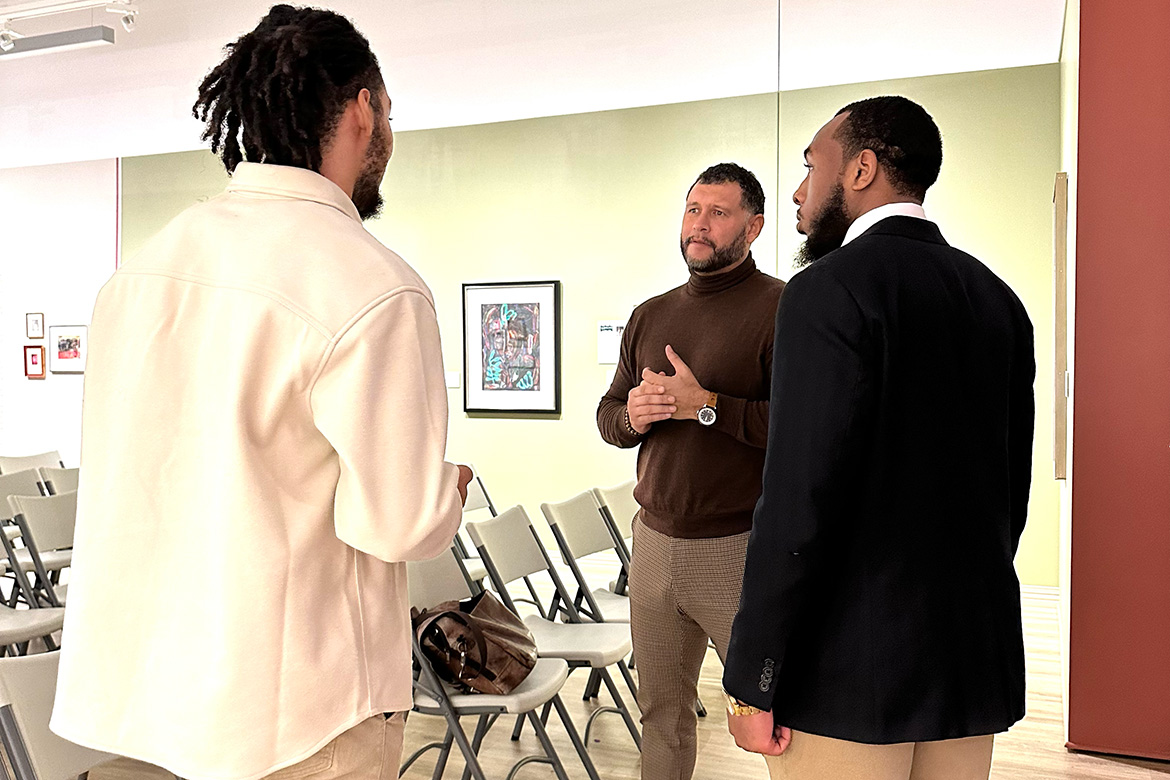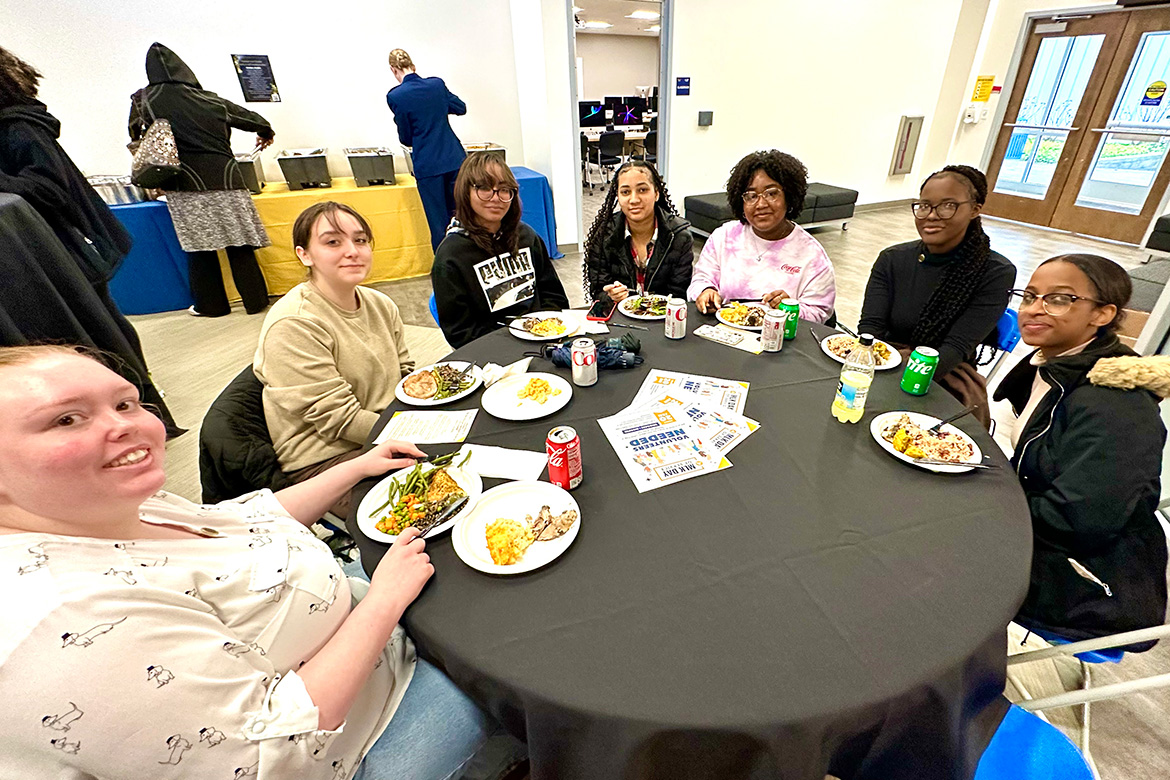 MLK-JR-DAY-national-anthem
MLK-JR-DAY-walker-w-students
The program also featured remarks from Erica Acosta, director of diversity initiatives, and President Greg Cant. Mary Ellen McLean, international student services assistant, delivered the invocation.
Featured students were sophomore communication studies major Zach Paraway who sang the National Anthem. Katherine Ermeus, junior political science major and president of the Multicultural Student Coalition, performed the Black National Anthem, and Aariyana Gould, senior public history and musical theatre major, concluded with "Amazing Grace."
Attendees were invited to stay for a complimentary lunch provided by Caribbean Paradise.
On Friday, Wilkes community members joined in the Martin Luther King Jr. National Day of Service activities at the PAK Pediatrics and CEO Weinberg Food Bank Family Food Distribution on Third Ave. in Kingston. 
View video highlights from the ceremony on TikTok:
View media coverage:
"If you want change, you have to become it," by Bill O'Boyle, the Times Leader
Photos of the Day, The Citizens' Voice
'Be the change' – students giving back in honor of Martin Luther King, Jr. on WNEP-TV