Engineering programs at Wilkes University have been reaccredited by the Engineering Accreditation Commission (EAC) of ABET, reaffirming the University's continual excellence in educating the next generation of engineers. ABET accreditation provides assurance that a college or university program meets the quality standards of the profession for which that program prepares graduates.
Wilkes received initial ABET accreditation for the electrical engineering program in 1980, followed by accreditations for environmental engineering and mechanical engineering in 1995.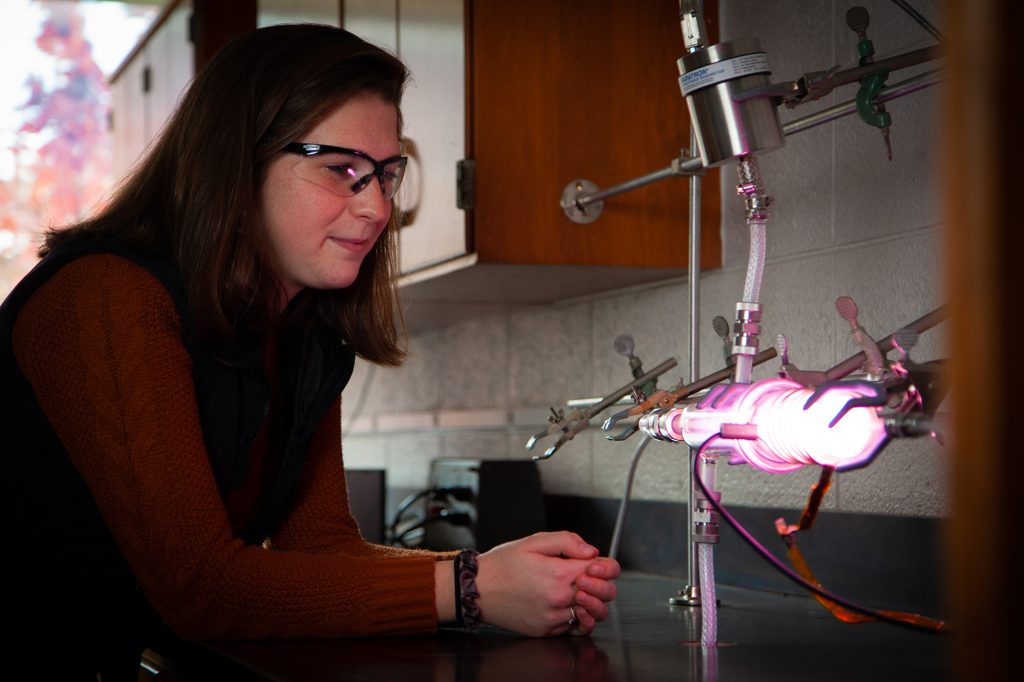 Wilkes offers a variety of undergraduate majors and master's degrees in engineering fields that include bioengineering, civil engineering, electrical engineering, engineering management, environmental engineering and mechanical engineering. The curriculum combines small classes with research and hands-on learning, emphasizing real-world experience.
In 2018, the Mark Engineering Center was established at Wilkes, named in honor of the late Randy Mark, graduate from the class of 1981 and president of Pulverman, and his wife, Robin. Eight-million dollars in renovations to the engineering facilities in Stark Learning Center created state-of-the-art lab and learning spaces in disciplines that include microfabrication, additive manufacturing and bioengineering.
Wilkes is also home the region's only supercomputer. The Wilkes Accelerated Research Learning and Outreach Cluster, WARLOC, for short, allows faculty and students to perform high-caliber research on the most demanding computational problems, including climate change and landslide prediction, artificial intelligence, nanotechnology and medical device design. The National Science Foundation granted Wilkes nearly $500,000 to purchase the instrument. It provides engineering students with unmatched hands-on experience.
More about Wilkes engineering programs can be found at wilkes.edu.
About ABET
Sought worldwide, ABET's voluntary peer-review process is highly respected because it adds critical value to academic programs in the technical disciplines, where quality, precision and safety are of the utmost importance. Developed by technical professionals from ABET's member societies, ABET criteria focus on what students experience and learn. ABET accreditation reviews look at program curricula, faculty, facilities and institutional support and are conducted by teams of highly skilled professionals from industry, academia and government, with expertise in the ABET disciplines. ABET is a nonprofit, non-governmental organization with ISO 9001:2015 certification. It currently accredits 4,361 programs at 850 colleges and universities in 41 countries and areas. More information about ABET, its member societies and the accreditation criteria used to evaluate programs can be found at www.abet.org.