"It's my honor to introduce to you, President Joe Biden."
And a momentous occasion at Wilkes University began. As the United States Marine Band played "Hail to the Chief" under a massive American flag and to the cheers of more than 700 attendees, Wilkes-Barre Mayor George Brown introduced the 46th President of the United States, Joseph R. Biden, Jr.
At just past 3 p.m. on Thursday, Aug. 30, 2022, Wilkes faculty, students and staff packed the Arnaud C. Marts Center to hear President Biden address his Safer America Plan which aims to further reduce gun violence and crime.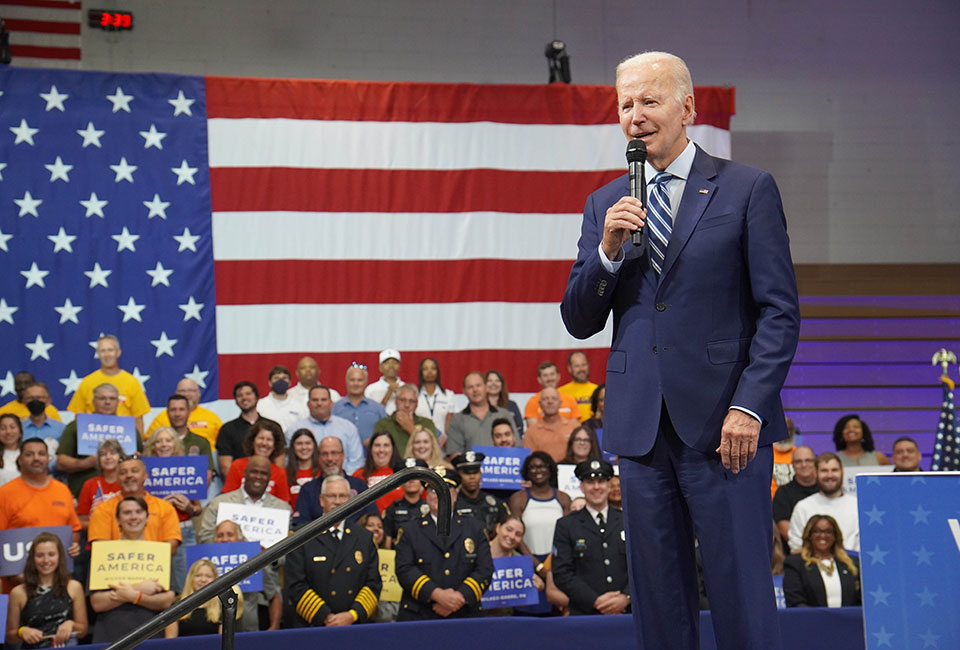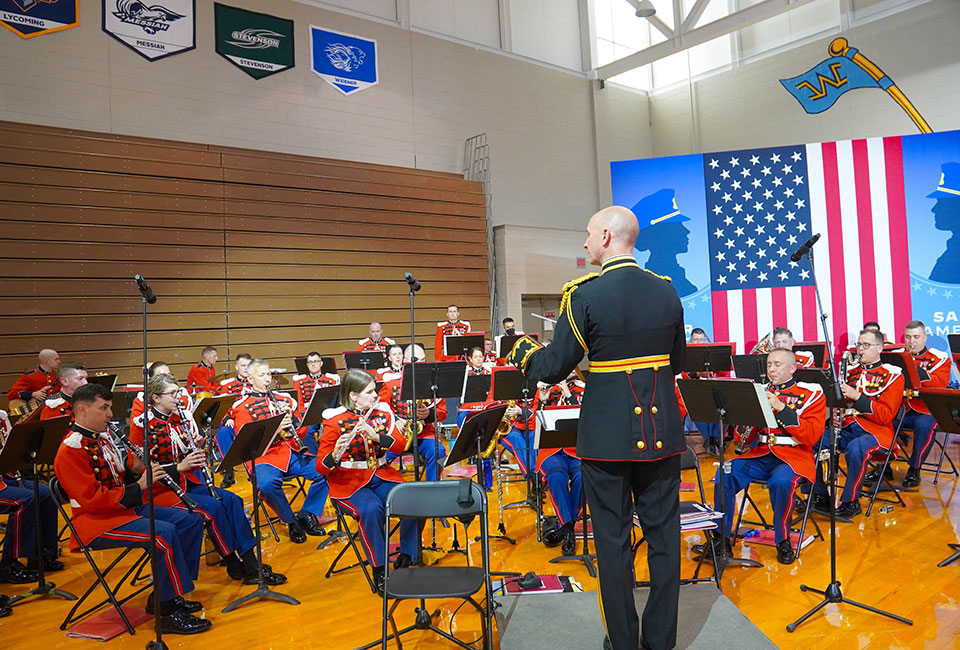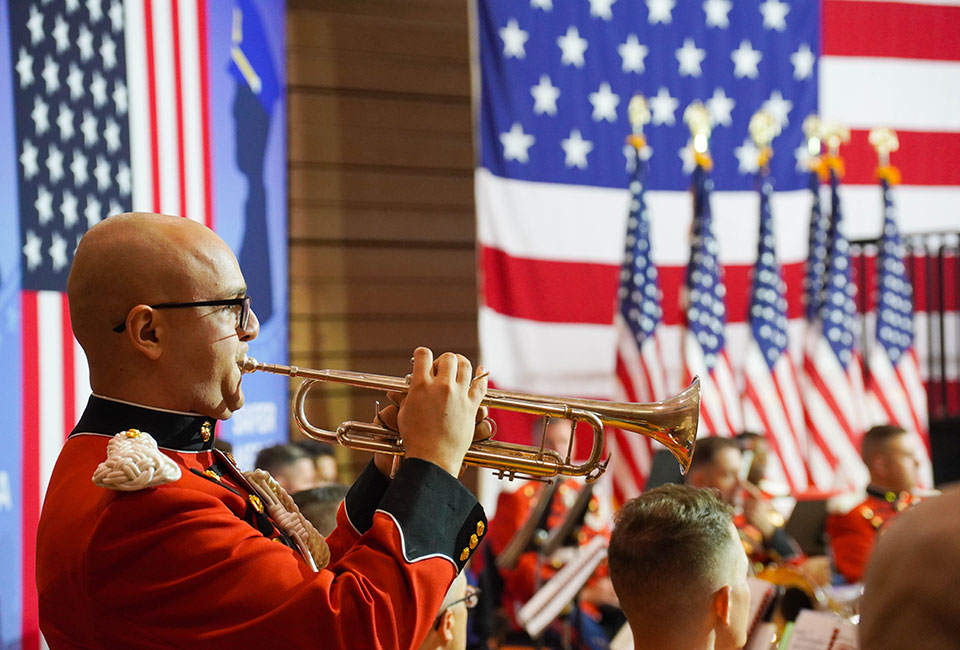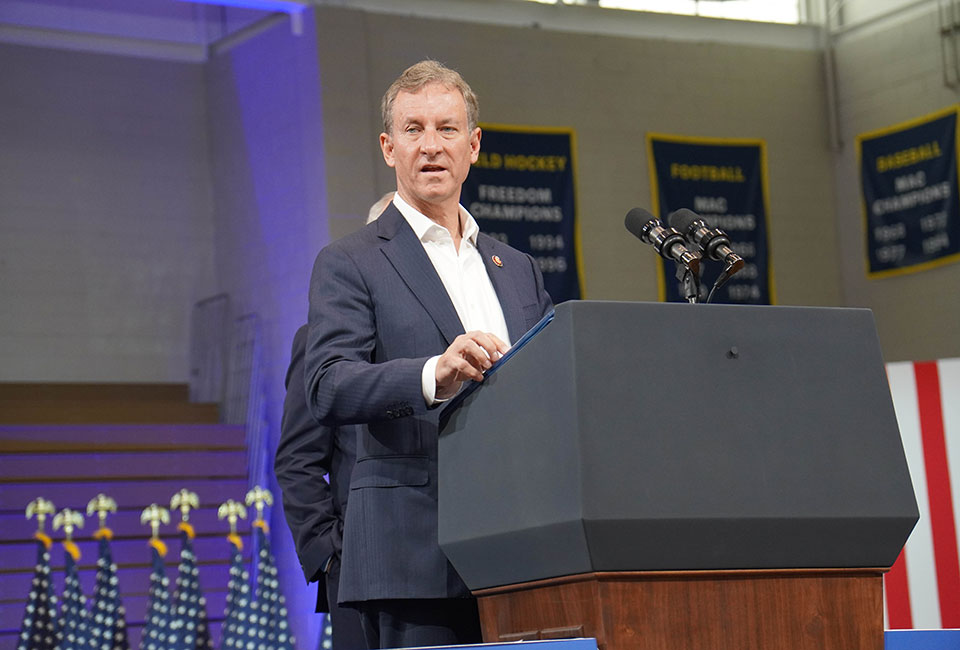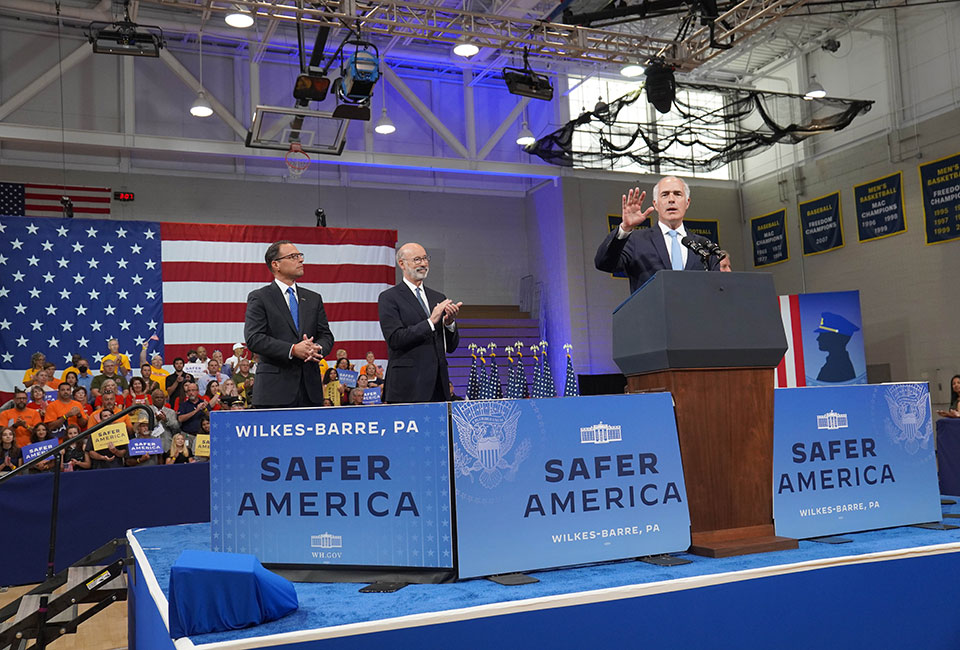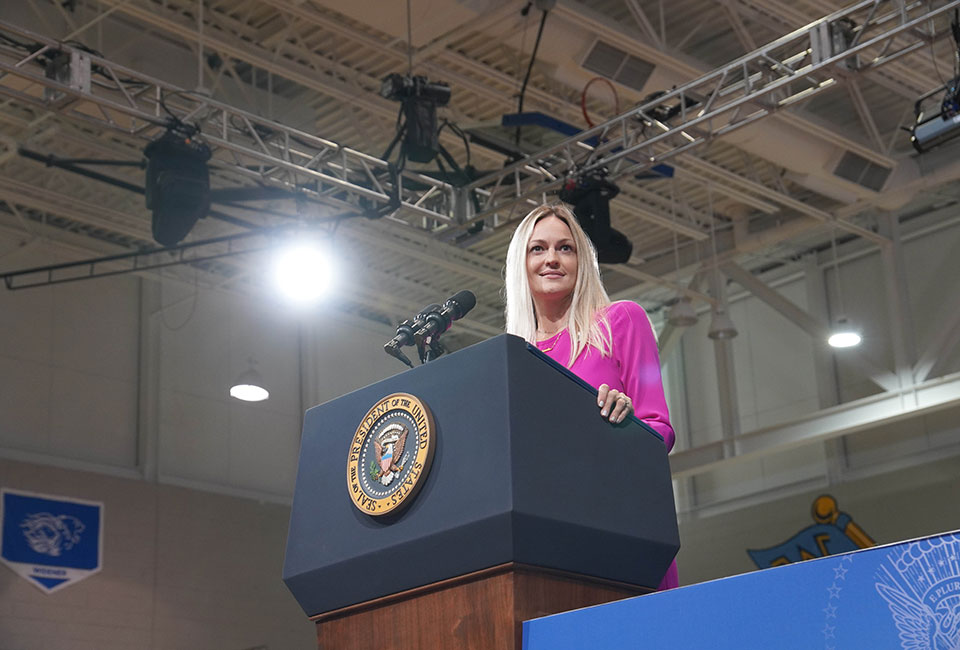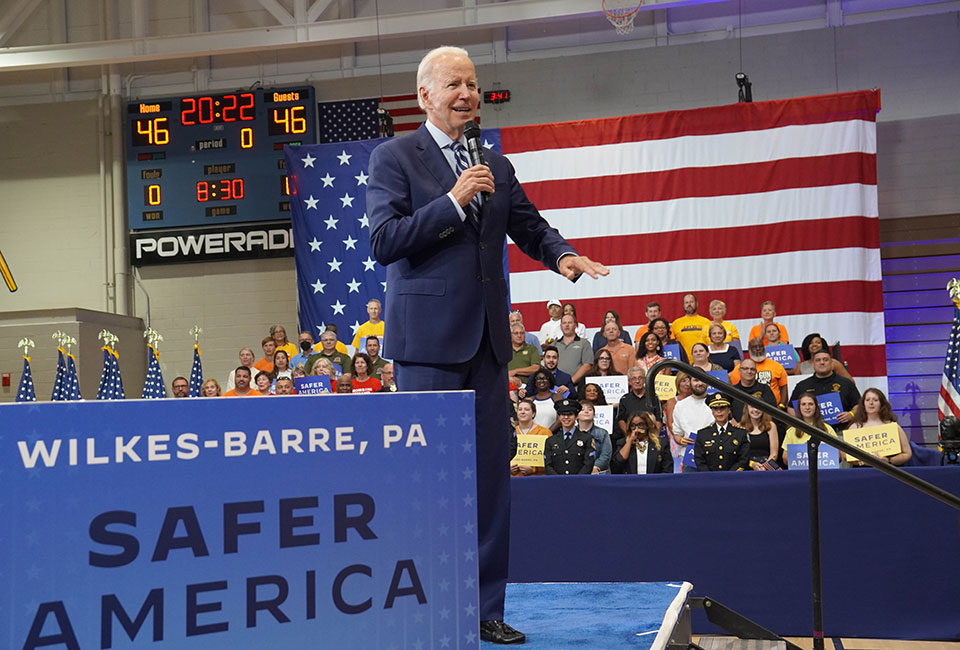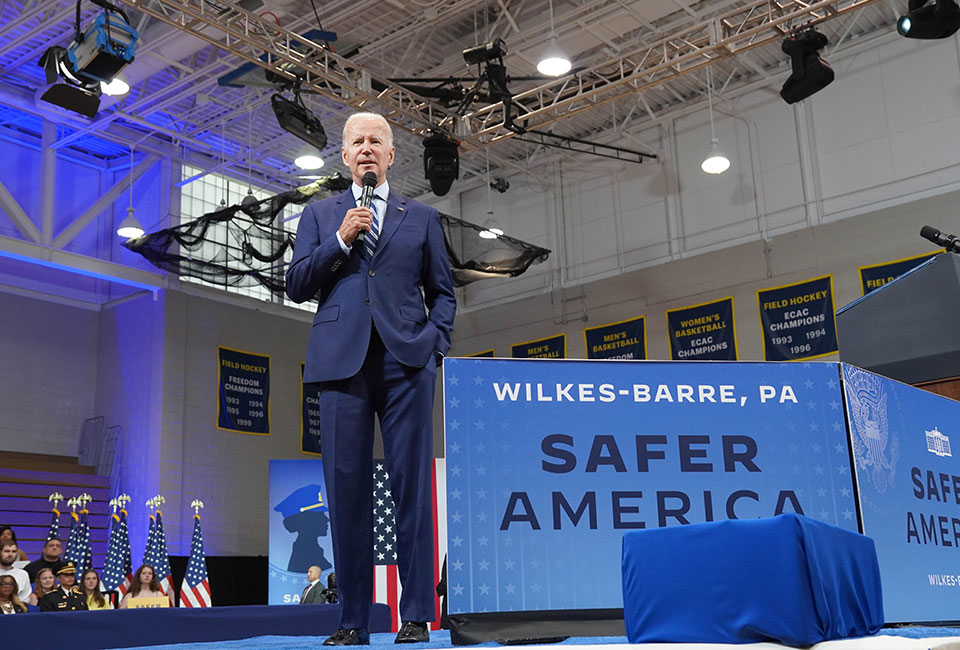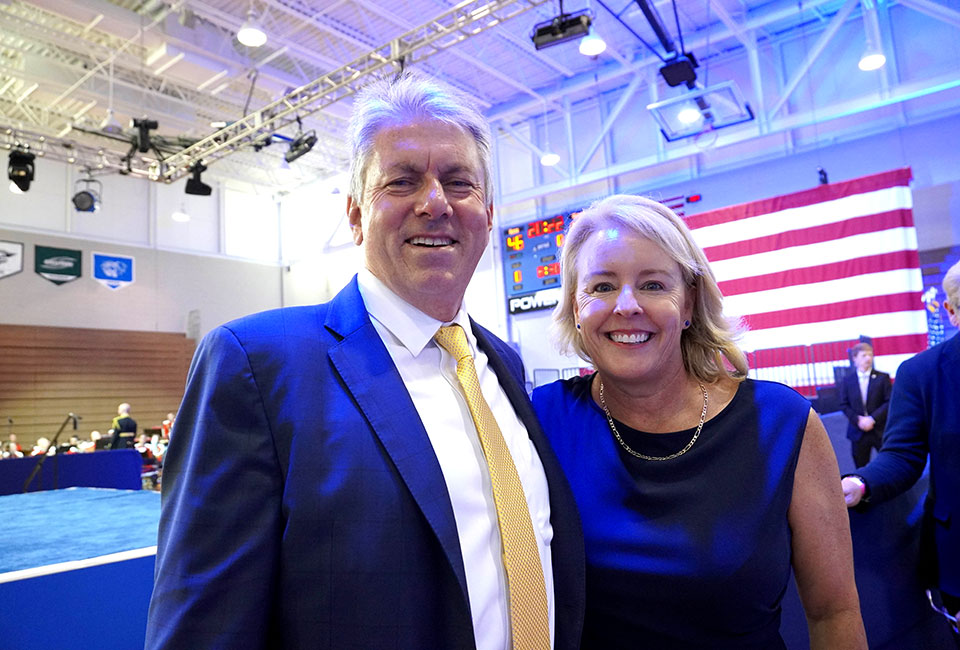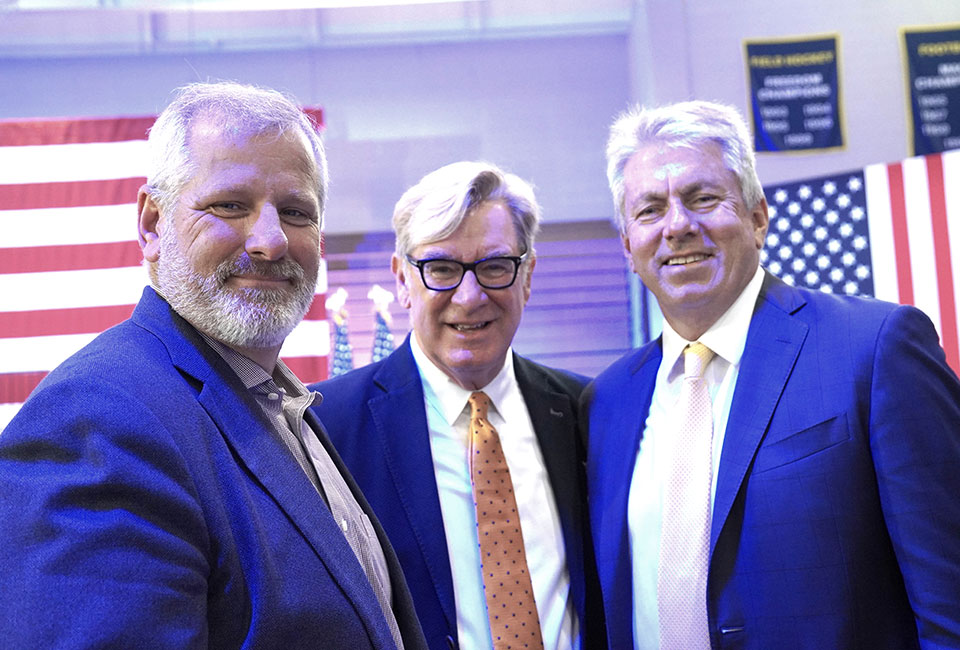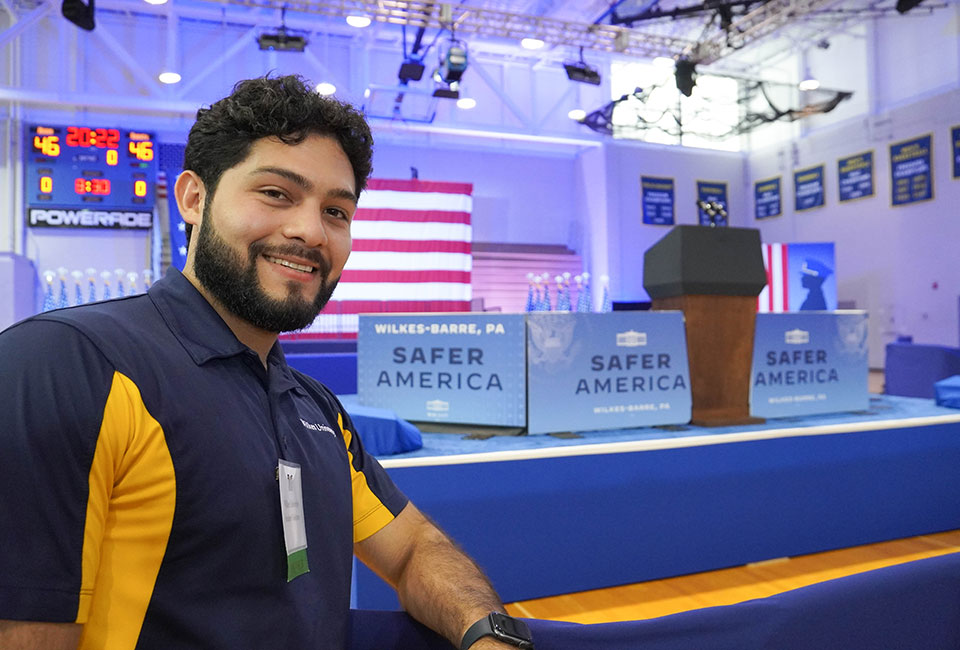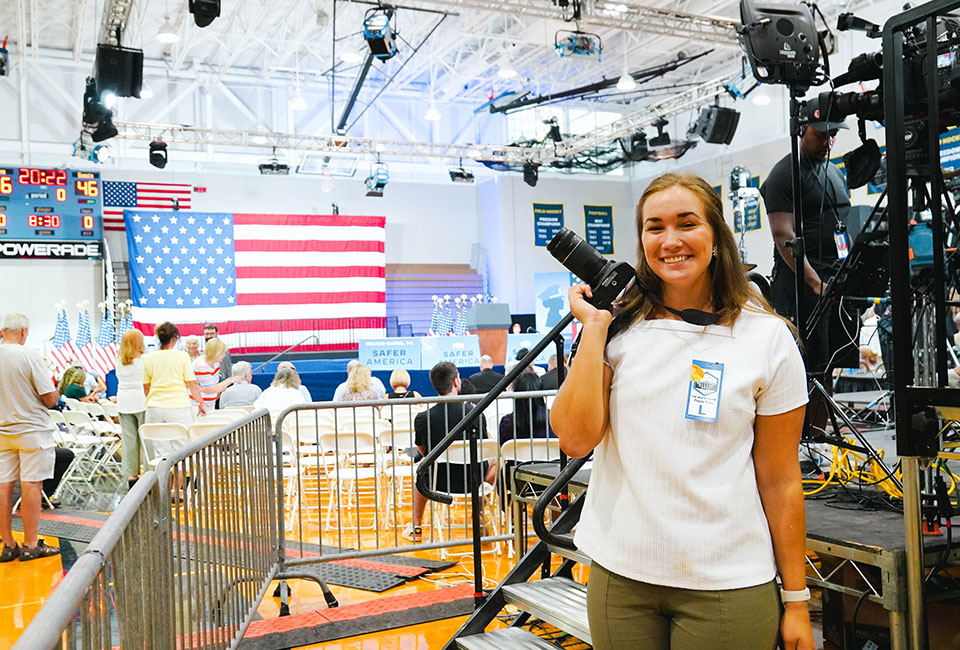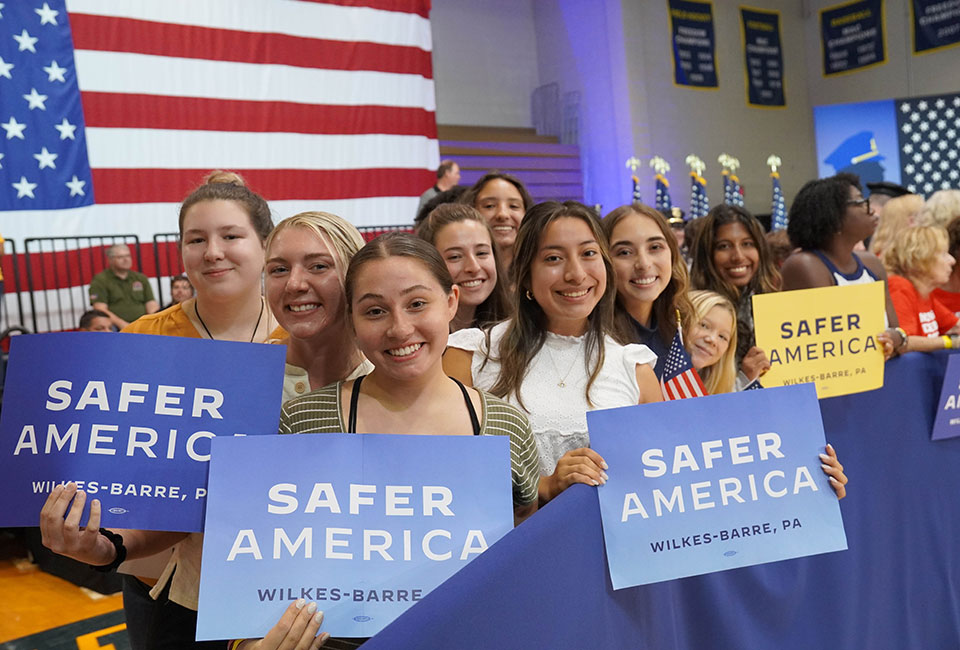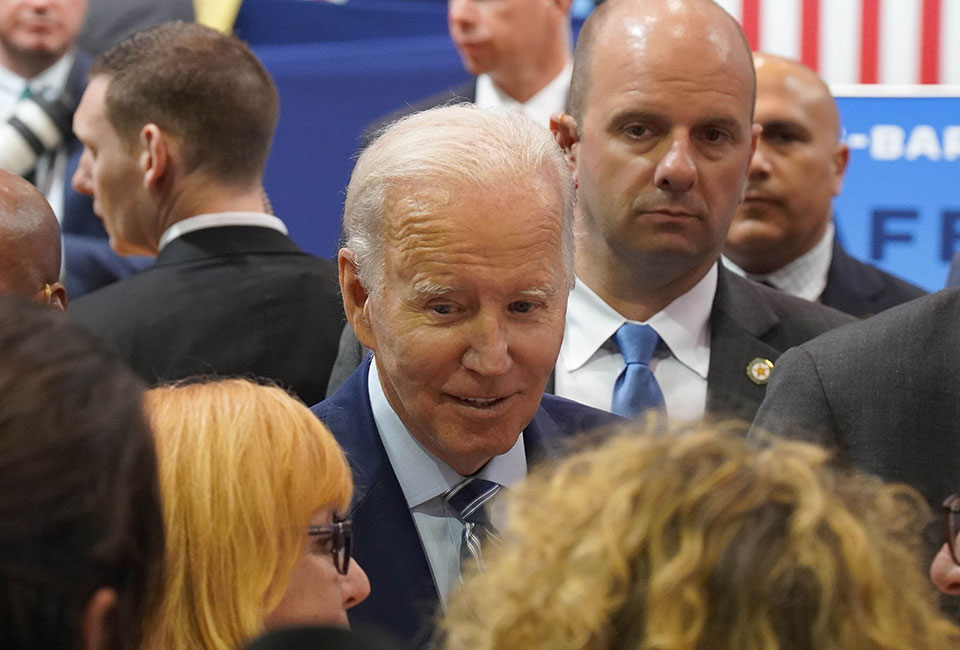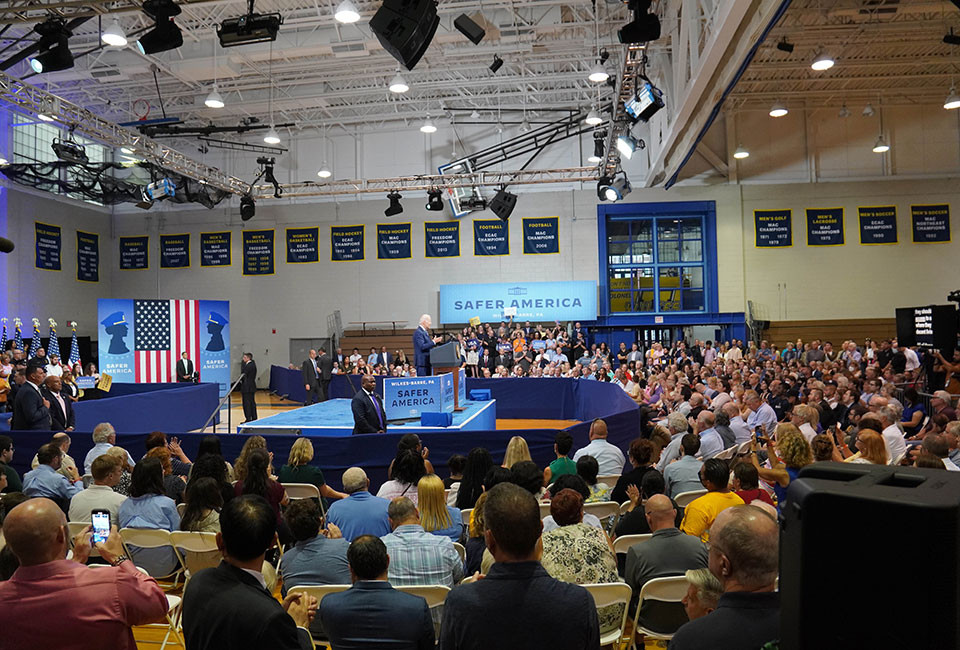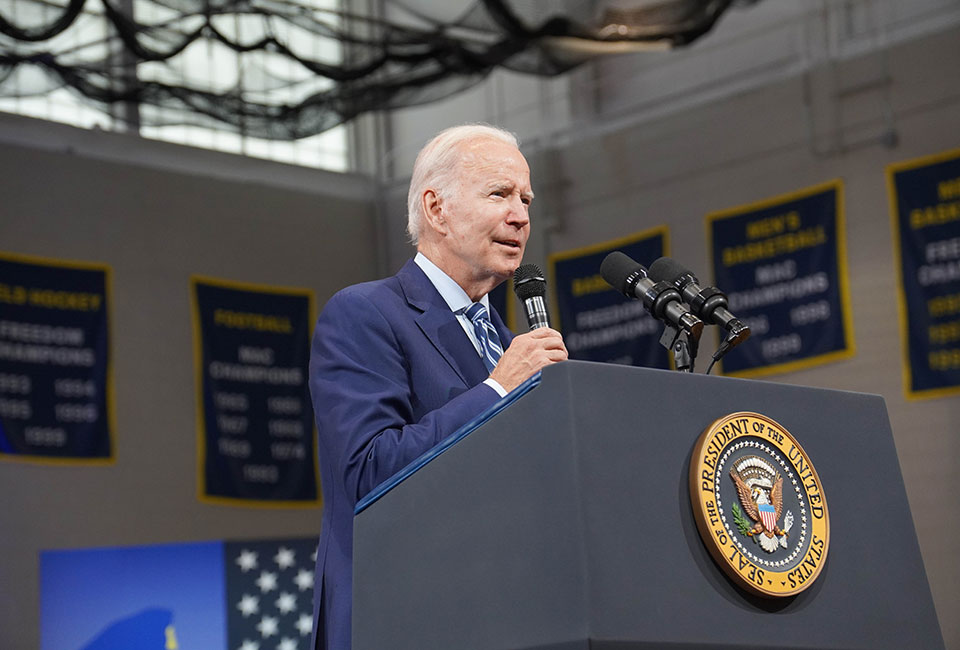 It is the first time in 50 years that a sitting president has visited Wilkes University. In 1972, President Richard Nixon came to Wilkes to announce a $4 million grant in support of the University's Agnes Flood recovery efforts.
The historic visit came on the second day of fall classes. It was rescheduled from July when the President tested positive for COVID-19.
"We can think of no more historic way to begin a new academic year than by welcoming the President of the United States to our campus," said Wilkes President Greg Cant. "Not many college students can say they spent the second day of the fall semester with the leader of the free world. But at Wilkes, many of them did. It is an absolute honor and an incredible opportunity for our entire campus community."
Media and video recap:
Full video of President Biden's remarks, from CSPAN.
The New York Times: Biden Calls Out Republicans on Guns and Crime in Pennsylvania Speech | Aug. 30, 2022
The Washington Post: Biden stresses police funding, crime prevention in visit to political battleground Pennsylvania | Aug. 30, 2022
Fox News: Biden pledges more gun control, funding for police in 'Safer America Plan' during Pennsylvania speech | Aug. 30, 2022
CNN: Biden condemns 'sickening' attacks on FBI following Mar-a-Lago search and slams GOP over January 6 | Aug. 302, 2022
PA Homepage/WBRE: President Biden Visits Wilkes University | Aug. 30, 2022
Times Leader: Biden blasts 'MAGA Republicans,' 'sickening' attacks on FBI | Aug. 30, 2022
Times Leader: Bitter divisions greet Biden's Wilkes-Barre visit | Aug. 30, 2022
WNEP: Protesters and supporters gather for presidential visit in Wilkes-Barre | Aug. 30, 2022
WNEP: Pres. Biden calls for safer America in Wilkes-Barre speech | Aug. 30, 2022
The Citizens' Voice: Biden returning to Washington after speech in Wilkes-Barre | Aug. 30, 2022
Look for an in-depth feature on the campus preparations for President Biden's visit in fall issue of Wilkes magazine out in November.