Professors in history, international relations and political science outline what this means for Ukraine.
What is Putin's motive? What role does social media play? Will this lead to another world war? Why now? Are sanctions meaningful?
These are just some of the questions on the minds of Wilkes University students in response to Russia invading Ukraine. Now Wilkes professors from political science, history and international relations are coming together to discuss the history between these nations and answer questions about Russia's most recent actions.
On Tuesday, March 1, Andreea Maierean, assistant professor of political science, Jonathan Kuiken, associate professor of history, and Andy Miller, associate professor of political science, will host a panel discussion about the Russia/Ukraine conflict. The panel will be held at 12 noon in room 231 of the Simms Center on Main. It will occur immediately after a moment of reflection at the flagpoles on the Fenner Quadrangle.
In advance of the panel, Maierean spoke to WBRE news about the situation. A native of Romania, Maierean was also able to provide some personal reflection on neighboring Russia. Click the image below to view the clip.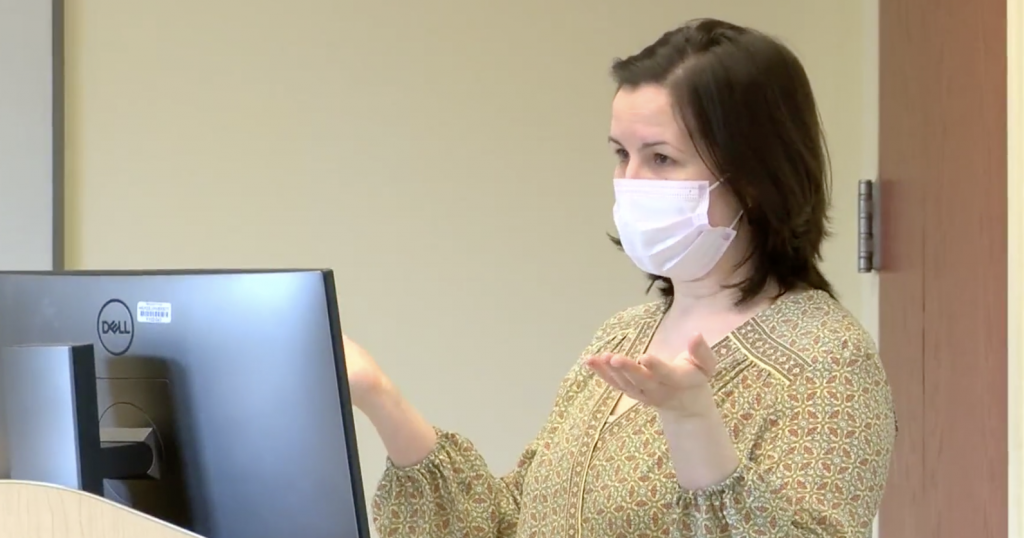 As the invasion unfolded on Feb. 24, an informal gathering was pulled together by Kuiken and Miller. Wilkes students, faculty and staff were invited to discuss the situation and understand its history and the ramifications.
Though planned as a stop-and-go style, most students stayed for the full two hours, illustrating a strong desire to learn more.
Read a full breakdown of the discussion as covered by Mark Guydish of the Times Leader and Claire Alfree of WNEP.