The snake robot—it sounds like another Marvel summer movie blockbuster, but it's not. It's actually more exciting—the ingenious brainchild of two junior mechanical engineering students who were tasked with solving a dilemma in the spring of 2020: is it possible to follow water flow through fractures in a mine pool?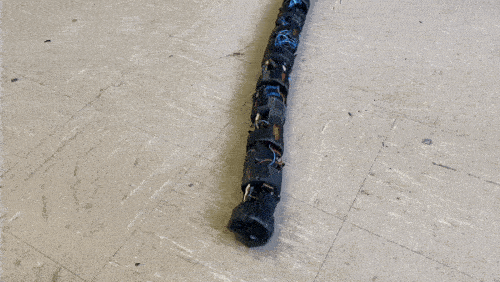 That's what Brian Whitman, professor and chair of the Environmental Engineering, Earth Science and Geology department, wanted to know. "Water enters a mine pool and then comes out as abandoned mine acid drainage," he explained. "I'm interested in the flow of the water, because one of the ways it goes into the mine pools is through fractures, or cracks, in rocks where water flows through. It's called fracture flow, and although we know it happens we actually can't see the geometry of the fractures to determine the flow because it's beneath the surface of the water."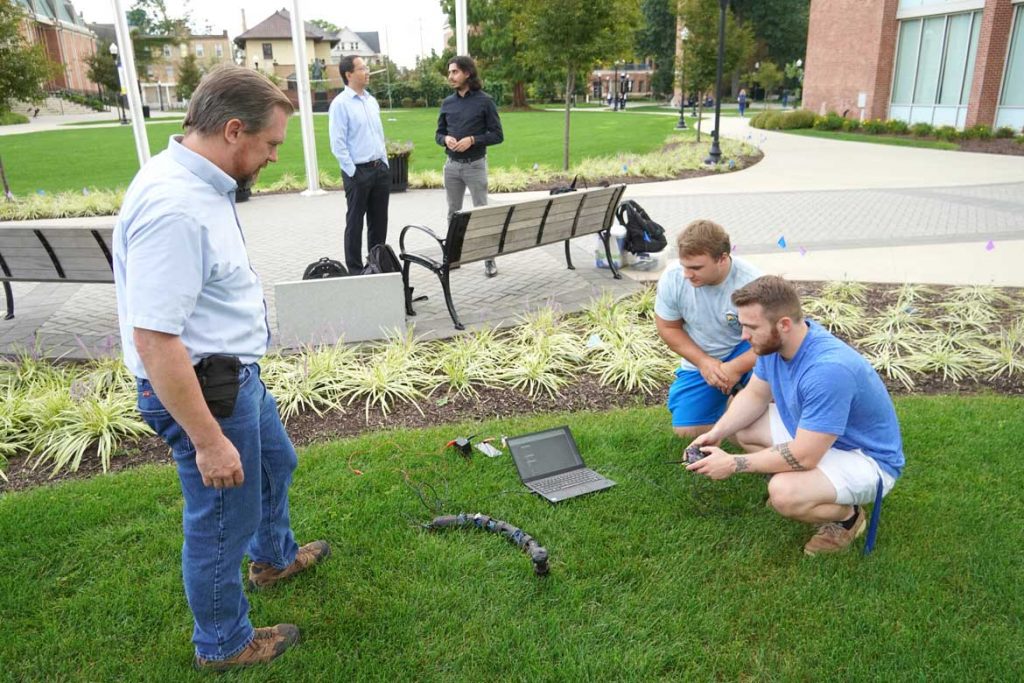 So a collaboration between environmental engineering, geology and mechanical engineering began. "I think these kinds of projects where you bring different people from different areas together to work out a solution to something is ideal," said Whitman. "Wilkes University is wonderful for that because we're small enough to make that work."
Yong Zhu, assistant professor of mechanical engineering, enlisted two of his students to join the project. Daniel Whitman, a junior mechanical engineering and electrical engineering double major, had a specific interest in the project because Brian Whitman is his dad. "I heard him talking one day about the problem he was having with the water flow. He wanted to send something down into the fracture so he could get a better look at it," said Whitman, "I thought that would be an awesome project to work on, to come up with a solution," he said. Whitman's classmate and fellow mechanical engineering major Jacob Smith also signed on for the project. "I wanted to get a hands-on research experience and this seemed perfect for me," said Smith.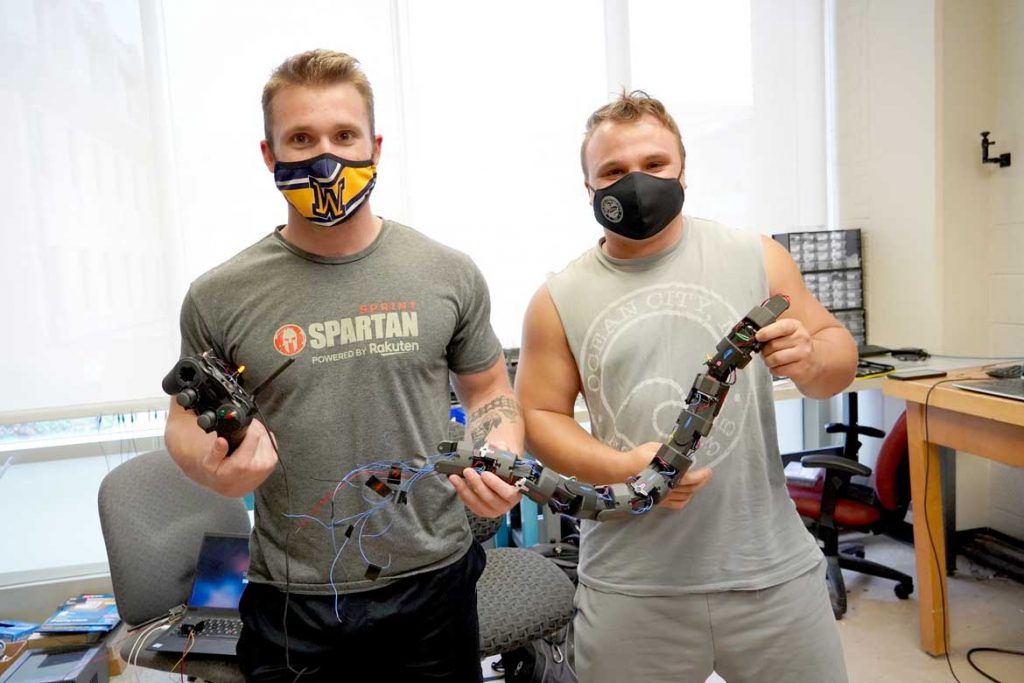 The project started small. "Dr. Zhu gave us two little motors, and a sheet with instructions for a robot," said Whitman. Smith added, "from that day we started. We met in the lab after classes and started drawing plans on the whiteboard. We just started bouncing ideas off each other. First we had a spider, then a worm, and finally a snake." And that's how the robot snake came to be.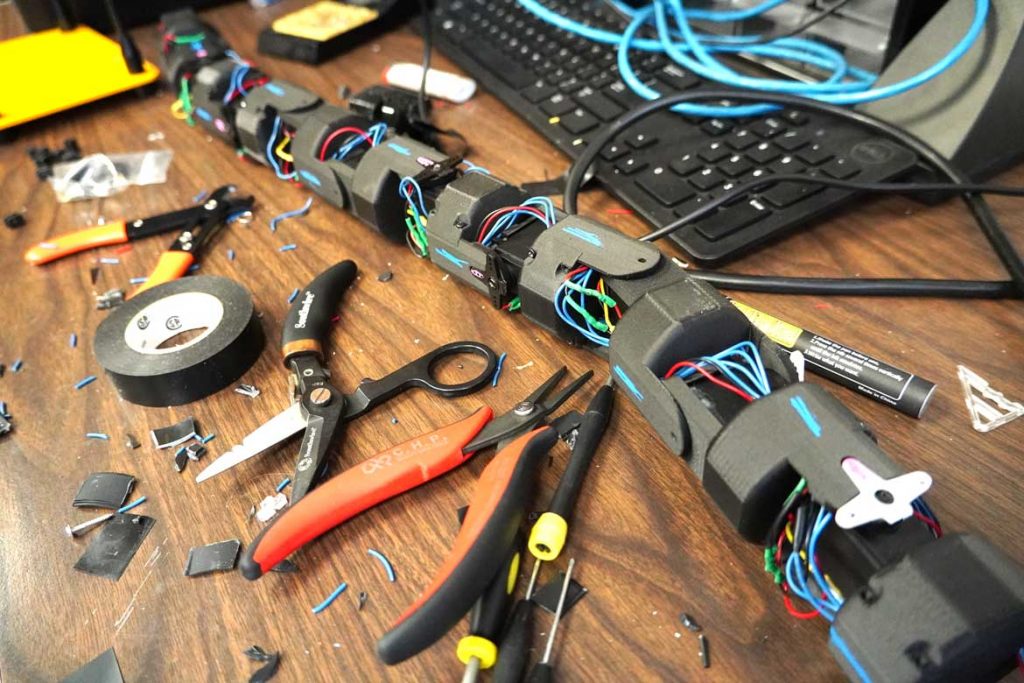 Whitman and Smith spent the entire summer of 2021 in the robotics lab of the Stark Learning Center designing and building the snake robot. "We had the motors but we didn't have anything to put them in. So we made a 3D model of the motor on the computer, and we designed the little 3D components to go around it, and they all connected together," Whitman explained. The research pair printed off all of the components in the Mark Engineering Center's state-of-the-art additive manufacturing (3D printing) lab, and even coded the switches and hooked the robot snake to a gaming controller so the joystick could move it in all directions.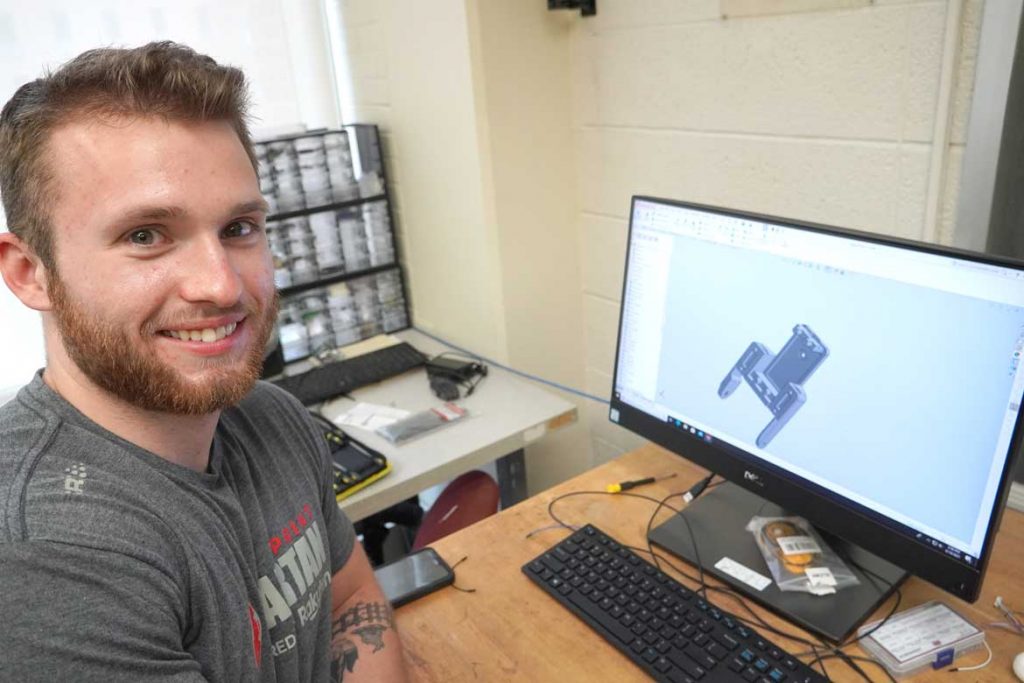 In August of 2021, the snake robot was operational, with a camera, or "eye" that linked directly to Whitman and Smith's laptop, with the joystick controlling its motions. They even gave the robot a name: "Ormr," which in old Norse means snake. The team plans on continuing to work on Ormr, and hopefully test it in water during the summer of 2022.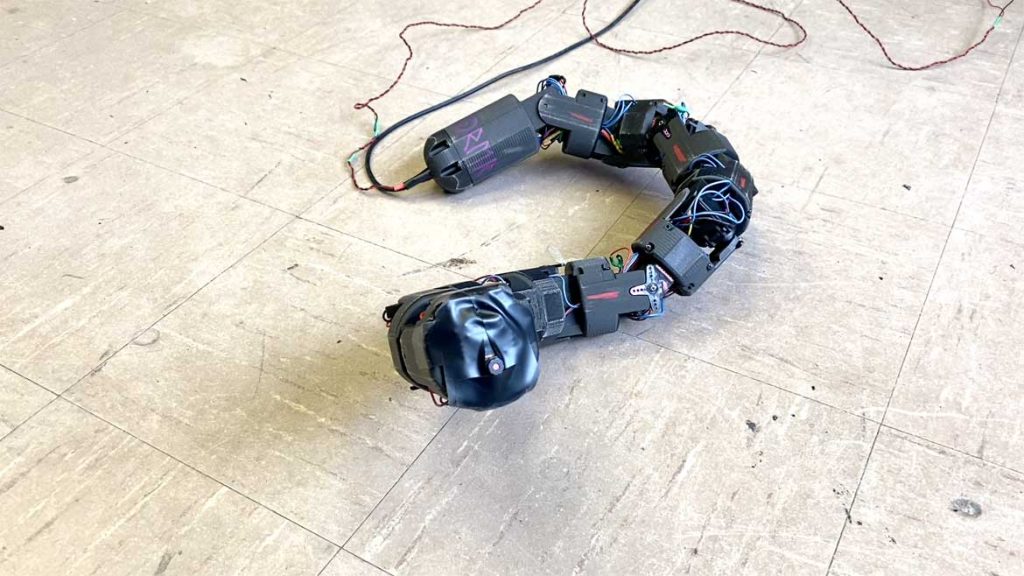 "I am very proud of them," said Zhu. "I helped them in the beginning by steering them in the right direction, but it was up to them to come up with the budget, a realistic design, and a time period to complete the project. They made it happen."
Find out more:
Environmental Engineering and Earth Sciences