Students, faculty and staff, as well as members of the greater community, recently heard from two renowned experts as part of Wilkes University's 2021-22 lecture series.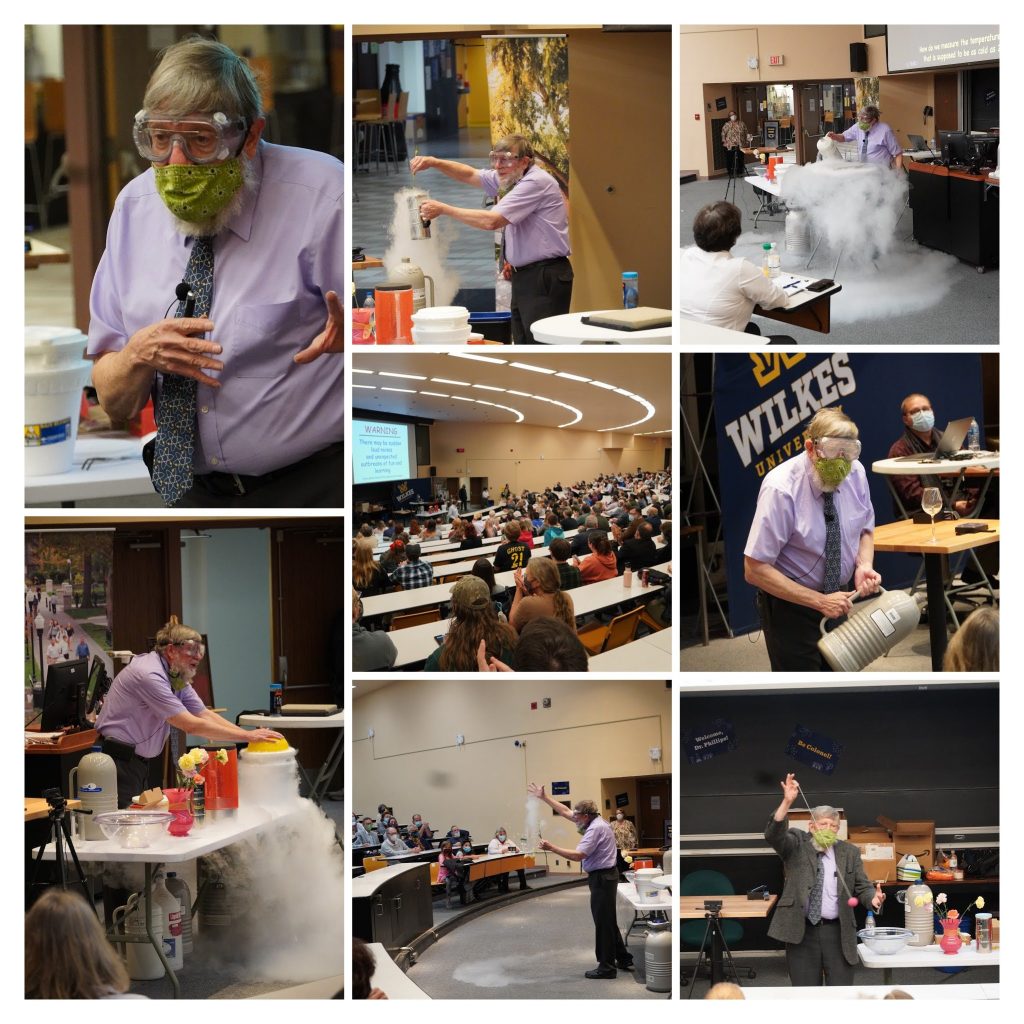 Nobel Laureate, William Phillips, held an interactive, demonstration-based lecture titled, "Time, Einstein and the Coolest Stuff in the Universe." It was held on Wednesday, Oct. 21 as part of the Catherine H. Bone Lecture in Chemistry. Over 300 individuals attended the lecture, held in Stark Learning Center, to see how the measurement of time is being revolutionized by the ability to cool a gas of atoms to temperatures millions of times lower than any naturally occurring temperature in the universe.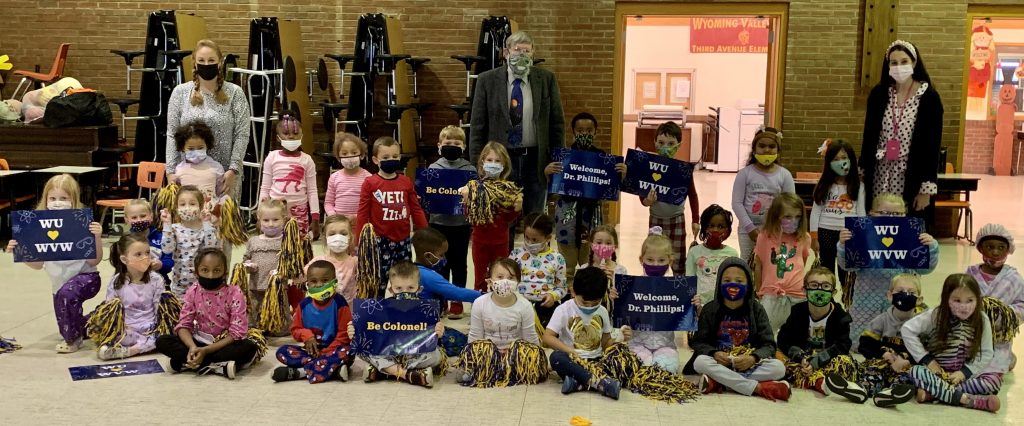 The next day, Phillips visited kindergartners at Third Avenue Elementary School in Kingston, Pa. He delighted more than 80 students, ages five and six, from the Wyoming Valley West School District with exciting experiments that looked (and sounded!) impressive. Phillips is a Wilkes-Barre native and attended Third Avenue Elementary School before his family relocated.

Highlights from the presentations include a levitation demonstration via magnets, the impact of the coldness of liquid nitrogen on every day objects and a loud explosion that sent bins (safely) flying through the air.
Check out his interview and demonstrations on PA Live!
On Thursday, Oct. 22, Terry Jones, founder of Travelocity and founding chairman of kayak.com, discussed how organizations can embrace innovation as part of the Allan P. Kirby Lecture Free Enterprise and Entrepreneurship. The nearly 400 attendees, both online and in the Dorothy Dickson Darte Center, heard about the need for business to continually innovate. Jones provided leaders with simple but powerful ideas they can use to create more innovative organizations.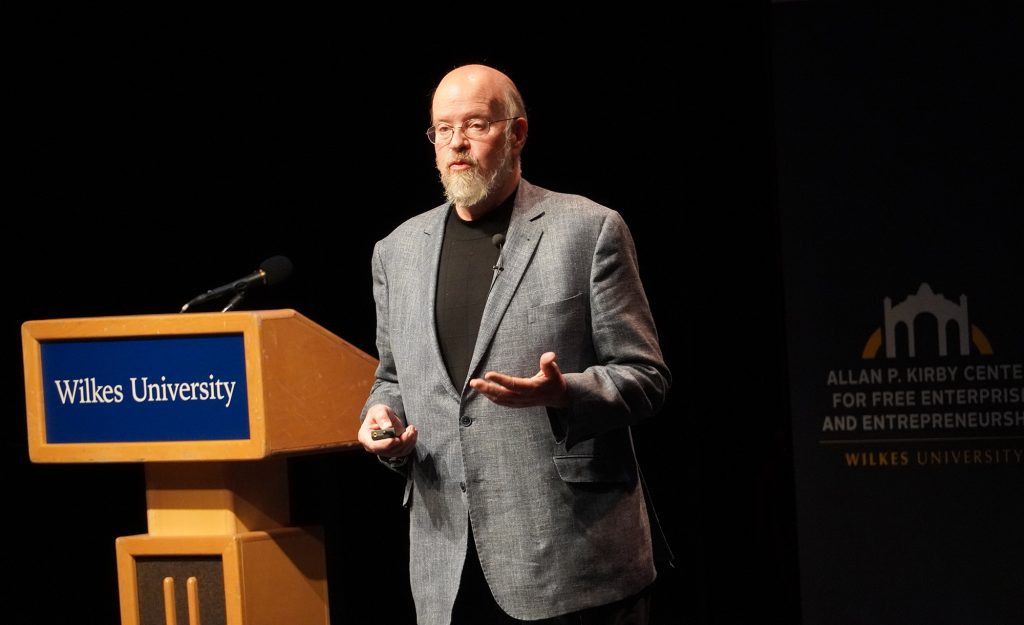 Earlier in the day, Jones met with students from the Kirby Center for Free Enterprise and Entrepreneurship and the Sidhu School of Business and Leadership to address what future leaders need to know in order to successfully start or run a business and help it thrive, particularly during challenging times. Budding entrepreneurs from both sessions got to pick Jones' brain about the business cycle.
In April 2022, Wilkes will host two outstanding lecturers. On Sunday, April 24, Presidential Historian and Pulitzer Prize-winning author Jon Meacham will deliver the Wilkes University Max Rosenn Lecture in Law and Humanities. Two days later, Wilkes will host award-winning author Margaret Atwood as part of the Allan Hamilton Dickson Spring Writers Series. Learn more at www.wilkes.edu/lectureseries.