Wilkes University recognized 12 faculty and staff members at the 2021 Teacher Recognition and Effectiveness Committee (TREC) Awards Ceremony. The ceremony was held virtually and can be viewed here. The recipients of this year's awards are: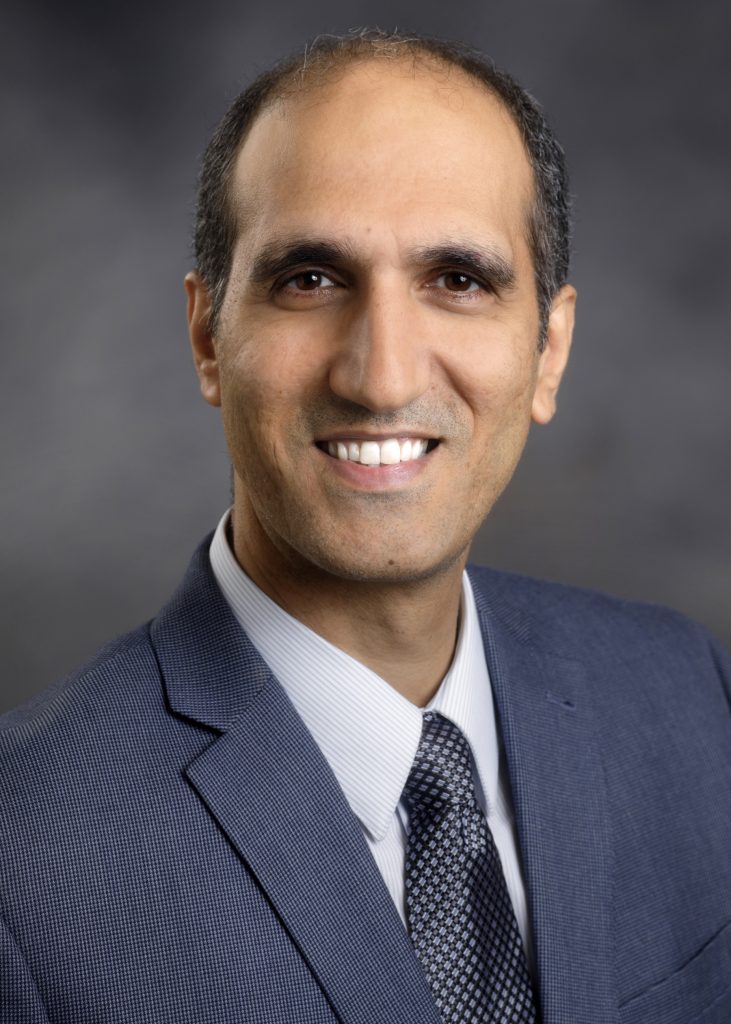 Abas Sabouni, associate professor of electrical engineering, received the Carpenter Award for Teaching. The award, considered Wilkes' highest honor for teaching, recognizes an outstanding member of the faculty and includes a $1,000 award and framed certificate. The awardee is nominated by his or her colleagues and must have been a full-time employee for at least three years.
In a nomination letter submitted by Robert Taylor, Wilkes department chair of electrical engineering and physics, Sabouni was recognized for his excellence in mentoring students in his classroom and research projects. Taylor writes, "Dr. Sabouni has proven to be both an independent as well as collaborative research scholar. He is an effective teacher and a thoughtful member of the Wilkes faculty with a respect to service activities. Having worked in the industry before joining academia, Dr. Sabouni brings an integrated perspective to his students and has done an outstanding job of preparing them to pursue their careers."
Sabouni joined Wilkes in 2013 and quickly integrated robust research into many aspects of his curriculum. Technologies for revolutionizing breast cancer detection and imaging and for improving the treatment of neurological disorders are among the research projects originating in his labs. Every summer, Sabouni mentors undergraduate students through his research in developing diagnostic and therapeutic technologies for biomedical applications. In 2019, he received the Wilkes University President's Award for Excellence in Scholarship. Read more about his research here.
He has authored and co-authored more than 90 peer-reviewed journal and conference papers presented at international conferences and published in scientific journals. He is co-author of a technical book, Microwave Tomography, Global Optimization, Parallelization and Performance Evaluation which has become a reference book for other universities. In 2017, he was selected to be the keynote speaker for the Wilkes University O'Hop Final Word lecture, presenting the future technology for breast cancer detection.
Additional awards and honorees are:
Pamela Koslosky, administrative assistant in the Ed.D. program, received the Academic Support Award. This award is given to a member of the Wilkes University staff who facilitates classroom or experiential initiatives and learning among students. Academic support is defined as an individual who is not on faculty at Wilkes, but participates in educational offerings including classroom activities, laboratory activities, or coordination of experiential learning opportunities.
Michael Berry, adjunct faculty member in the School of Education, received the Multiculturalism Award. The award goes to a faculty member who demonstrates leadership in the advancement of multiculturalism ideals in the classroom.
Ka Lok Hong, assistant professor of pharmaceutical sciences, received the Innovative and Nontraditional Teaching Award. Students nominate faculty for the award that recognizes a teacher who successfully incorporates innovative or nontraditional strategies into at least one class. Teaching innovation includes effective small group, collaborative methods; advanced use of technology in the classroom; consistent student-centered, interactive classroom experience; engagement in outside-the-classroom learning experiences that enrich student mastery of concepts and theories; and engaging students in joint faculty-student research projects.
Robert Richards, adjunct faculty member in undergraduate education, was awarded the Adjunct Faculty Award. The award goes to an adjunct faculty instructor who demonstrates excellence in teaching through innovative practices and forming relationships with students.
Benjamin Toll, assistant professor of political science, received the Outstanding New Faculty Award. The award recognizes one full-time, non-visiting faculty member in his or her second or third year of full-time teaching at Wilkes University who demonstrates excellence in teaching, advising and service. The awardee is nominated by his or her department chair.
Adam VanWert, associate professor in pharmaceutical sciences, received the Scholarship Award. This is awarded to a faculty member who demonstrates commendable success in the area of research and scholarly activity that influences Wilkes University and its students.
The Outstanding Advisor Award recognizes academic advisors from individual schools and colleges who are nominated by students for demonstrating excellence in academic advising based on load, advising philosophy and testimony by advisees. This year's recipients are:
Prahlad Murthy, interim dean of the College of Science and Engineering, received the Outstanding Advisor Award for the College of Science & Engineering.
Charlie Smargiassi, assistant professor and chair of education master's programs, received the Outstanding Advisor Award for the School of Education.
Deborah Tindell, professor of psychology, received the Outstanding Advisor Award for the College of Arts, Humanities, & Social Sciences.
Dina Udomsak, adjunct faculty member, received the Outstanding Advisor Award for the Sidhu School of Business.
Letitia Warunek, assistant professor of pharmacy practice, received the Outstanding Advisor Award for the Nesbitt School of Pharmacy.