This summer, students from Wilkes University's Bonner Leaders program packed their bags to travel to the Summer Leadership Institute (SLI) conference and the Breakaway conference held at Montclair State University in Montclair, New Jersey.
Emily Blaine and Ada Soriano, Bonner Foundation liaisons, attended the SLI Conference alongside Brenda Arias, Bonner Diversity, Equity and Inclusion (DEI) representative. Amelia O'Connor, Bonner cohort administrator, attended the Breakaway Conference. These experiences over the summer were filled with community-engaging learning, keynote speakers and workshops to educate students on ways of initiating community involvement on and around our campus.
Emily Blaine, a P1 pharmacy student, has used the opportunities brought to her through Bonner to volunteer her time with SHINE, an after-school program for elementary school children. For Blaine, the highlight of the conference was the opportunity for growth. "I started as a Bonner leader and now am able to attend conferences, network with other Bonner students from all over and make connections." Blaine's main takeaways from the conference were the stimulating conversations about boundaries and learning from the speakers and other students.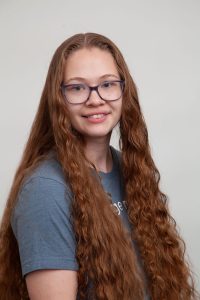 Brenda Arias, a junior hospitality leadership major, always felt service was an important part of her life and joined Bonner to find new ways of being involved in the community. Arias states, "In Bonner, it is really nice to be around people with like minds and have tougher conversations without any judgment." Arias was inspired by the DEI presentation at the conference and has taken her service further by bringing these ideas back to campus. She is now the co-director of the Wilkes Bonner DEI program. "As leaders in the community, it is so important to be able to practice, be aware and have the resources to help people from all over."
Ada Soriano, a P1 pharmacy and Spanish double major, has carried what she learned through Bonner and these conferences and used it in her other clubs and her community service. As a volunteer for an English as a second language (ESL) program where she helps teach English to students who speak other languages, Soriano interacts with people from a variety of backgrounds within the community. For Soriano, the conference session "Establishing a Campus-Wide Community Engagement Council" had a big impact. "It explained how we can create a network of people who can inform students of community service opportunities on and off campus."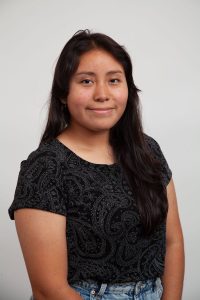 Amelia O'Connor, a junior nursing major, has always been very passionate about collectively coming together to help others within the community. Bonner gives O'Connor the opportunity to share that dedication with others. "We can all be doing more for our community. Bonner is the way to bridge the gap between financial stability and community service." At the Breakaway Conference, a member of the Status Home Organization spoke on why we provide service to our community members and stated, "It's not just work, it's my life." These words stuck with O'Connor who believes that service can be impactful and the longevity of it makes it all worth it.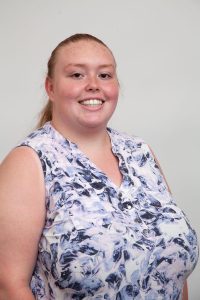 These conferences allowed the University's Bonner Leaders to learn and grow in regard to their own community service, bring back information for other fellow students and make connections with Bonner students nationally.