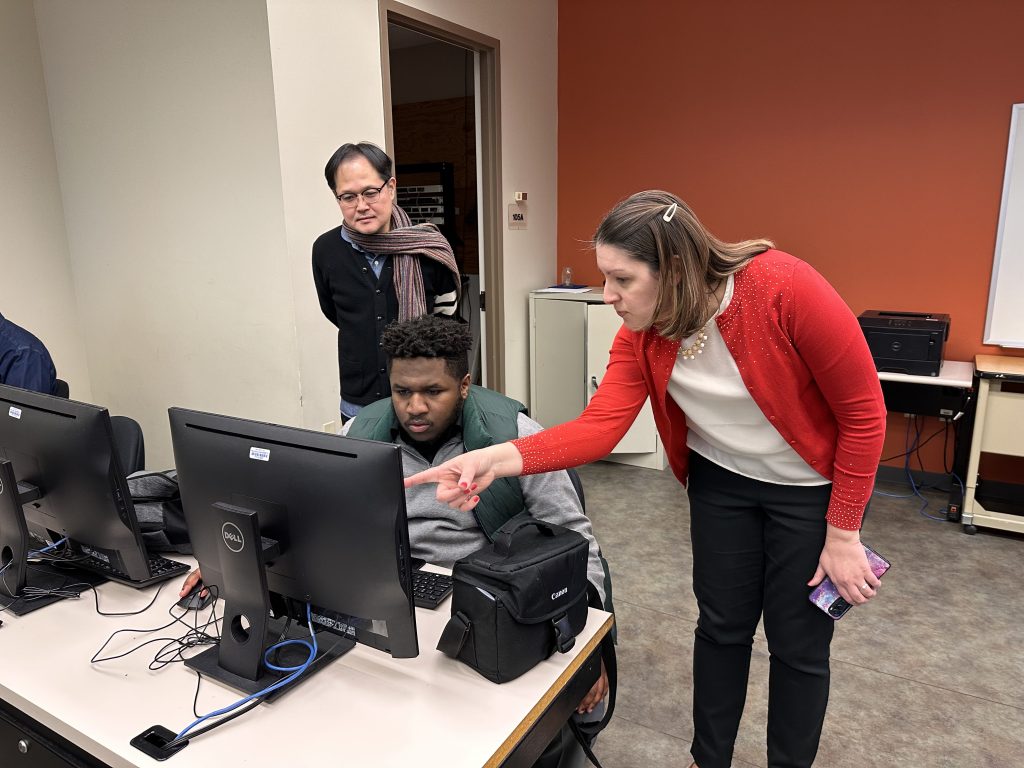 Many students, faculty and staff came out on Tuesday, February 14 to participate in the fourth annual Douglass Day Transcribe-a-thon, an event held on the chosen birthday of Frederick Douglass.
The event, sponsored by the Wilkes University Division of Global Cultures, the Office of Diversity Affairs and the Sordoni Art Gallery, focused on transcribing the papers of Mary Ann Shadd Cary (1823-1893).  Shadd Cary lived an extraordinary life – living and working in both the US and Canada, editing a newspaper, recruiting soldiers for the Union during the Civil War, and later advocating for women's suffrage.
Participants accessed digitized documents, including handwritten letters as well as pages from the Provincial Freeman, the anti-slavery newspaper that Shadd Cary published in Canada.
Read, watch and listen to the media coverage, linked below.
Douglass Transcribe-a-thon in the news:
Wilkes University community helps to transcribe Black history | article, photos, podcast | by Kat Bolus, WVIA News
Transcription event preserves Black History | article, video | by Chelsea Strub, WNEP-TV
Citizens' Voice Photos of the Day | photos | by Mark Moran