Wilkes University Chief Development Officer Margaret Steele was among 25 women recognized for business and leadership by the Northeast Pennsylvania Business Journal. The list, published in the March 2021 issue, honors local women who have made an impact and are proven leaders in the business community.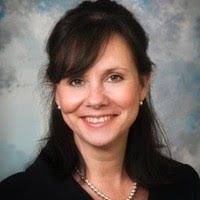 Steele, of Mountain Top, Pa., has worked at Wilkes for 13 total years, most recently as chief development officer. As the most senior leader of the advancement area, Steele plans and implements activities related to giving, stewardship and alumni relations. This includes the analysis, planning, execution, control and evaluation of all fundraising at the University, including major gifts, the annual fund and the University Family Campaign.
During her time at Wilkes, she has helped generate over $2 million in first generation scholarship funds and has established 18 new endowments and stewards totaling over $30 million in endowed funds. She has procured several gifts in excess of $1 million and held responsibilities for the efforts which raised nearly $60 million as part of the Gateway to the Future Comprehensive Campaign. In addition, Steele organizes fundraising events like the annual Founders Gala and the 2021 Wilkes Giving Day, which grew by 55 percent in its second year.
Steele previously worked in leadership positions in various business settings including banking and transportation with principle responsibilities for market development, marketing and communications, administration, sales and data integrity.
In addition to Steele, Wilkes University board of trustee Tara Wilson was also recognized on the list. Wilson is president of Power Engineering Corp. and owner of Shooze Boutique in Kingston, Pa.
Read more in the Northeast Pennsylvania Business Journal.