Members of the Wilkes University Police Department are shaving their facial grooming routines for December as they join police departments throughout the nation for the No Shave November charity event. No Shave November challenge participants forgo shaving in order to provoke conversation regarding cancer awareness and raise critical funds for research and services to those impacted by cancer. Funds raised by the department will benefit the Northeast Regional Cancer Institute.
Chief Christopher Jagoe has authorized members of the Department to participate in this event and has waived the standard facial hair grooming policy to allow staff to grow out their facial hair in support of this national campaign.
News@Wilkes met with two officers, Sgt. Seth Pesta, logistics manager and Officer Dave Dickson to check in on their follicular accomplishments.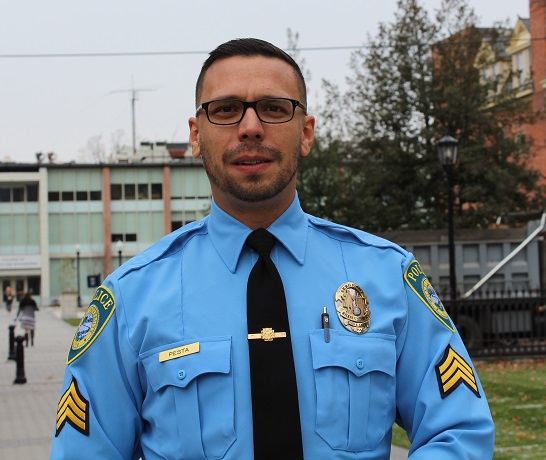 "There are very few people that have not been affected by cancer in some way," said Sgt. Pesta. "When I was young my grandmother battled breast cancer and won. In 1998, I lost my aunt to ovarian cancer. And in 2016, I lost my cousin to cancer that started in his parotid salivary gland. I have a family history and have lost people that I love very much. I watched what cancer did to them and I know that the fight is terrible. The Northeast Regional Cancer Institute is dedicated to their patients and this region. They are a more than worthy recipient of the proceeds we raise by participating in No Shave November. My hope is that we can raise awareness of this great organization, not just here on campus, but in the communities where we live."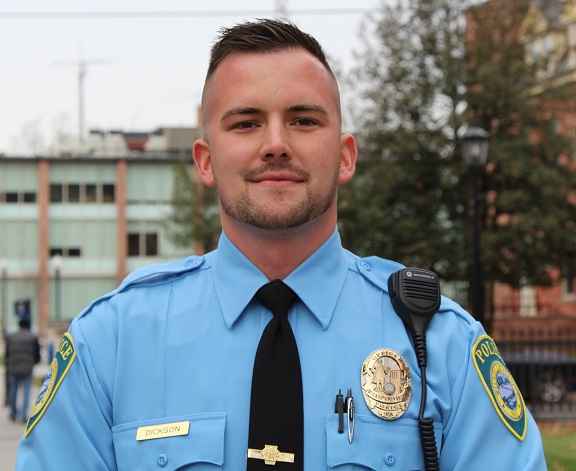 Officer Dickson agreed, adding, "I am participating in No Shave November to support a great local organization, The Northeast Regional Cancer Institute, which is dedicated to providing support services for people battling this terrible disease that so many people lose their lives to. The goal of "No Shave November" is to grow awareness by embracing our hair, which many cancer patients lose do to the treatments they undergo while battling cancer. Being a Police Officer, I like to support all community efforts, especially ones that can save the lives of others," he explains.
To participate, UPD staff are permitted to grow a well-groomed beard by making a donation to the Northeast Regional Cancer Institute before Nov. 15. Between Nov. 1 and Nov. 30, staff members have the option to continue their fundraising efforts through family, friends and the public to raise additional money and earn the ability to keep their facial hair until Jan. 1.
The Northeast Regional Cancer Institute is a local, non-profit organization working to ease the burden of cancer in Northeastern Pennsylvania. The three main program areas are: community and patient services, hospital and practice support services and cancer surveillance.
Members of the campus community are encouraged to donate with a check order or online. Donations may be made in honor or memory of a loved one.