The program addresses a nationwide shortage of nurse educators
Wilkes University's Passan School of Nursing continues to lead nursing education with the launch of a doctor of philosophy degree in nursing. The new degree addresses a critical need in nursing education: a supply of Ph.D.-prepared nursing faculty to teach in nursing programs. The Ph.D. in nursing is the only one of its kind in the region and only the second Ph.D. to be offered in northeast Pennsylvania.
The program is offered in a low-residency format with classes conducted online, a format that increases access while building a strong learning community. Seventeen students representing seven states are in the first class.
According to the American Association of Colleges of Nursing, faculty shortages are the primary reason nursing schools turn away qualified student applicants. More than 1,500 faculty vacancies were identified among 800 nursing schools in a 2016 survey. An aging faculty population, with a wave of retirements expected in coming years, is contributing to the shortage.
Wilkes President Patrick F. Leahy says that the new doctoral program – the first in university history – reflects the University's commitment to meeting the nation's educational needs.
"Our Ph.D. program in nursing continues our dedication to solving societal challenges," Leahy stated. "There is a significant shortage of qualified faculty to teach the next generation of nurses and Wilkes is part of the solution. We have always been the institution that offers academic opportunity, and the creation of our first Ph.D. program is further proof of this enduring commitment."
The addition of the Ph.D. in nursing is an important milestone in the University's evolution from a two-year junior college at its founding, to a research university that now serves approximately 5,500 students across all degree levels.
"The expansion of our academic programming continues to position Wilkes University as a unique institution, offering all of the activities of a large university in the atmosphere of a small college. Innovative online offerings help working professionals advance their education while balancing work and family responsibilities," Leahy said.
"The addition of this degree further enhances the Passan School's position as a comprehensive school of nursing," said Deborah Zbegner, dean of the Passan School, noting the school now offers nursing degrees from the undergraduate through doctoral levels.
Robin Chard, Ph.D., RN, CNOR, was previously announced as the coordinator of the Ph.D. program. Chard's primary clinical experience is in operating room nursing, and her research interests are in the areas of patient safety, communication, and perioperative nursing errors. Prior to joining Wilkes, Chard was a professor of nursing at Nova Southeastern University.
The Passan School of Nursing offers the bachelor's degree in nursing in both a traditional four-year format, as well as an accelerated format for those who already have a bachelor's degree. Wilkes offers online master's degrees in adult-gerontology primary care nurse practitioner, family nurse practitioner, and psychiatric/mental heath nurse practitioner, as well as nurse executive, nursing education and nurse informatics. Wilkes was the first in the region to offer the doctor of nursing practice degree, also conducted in an online format.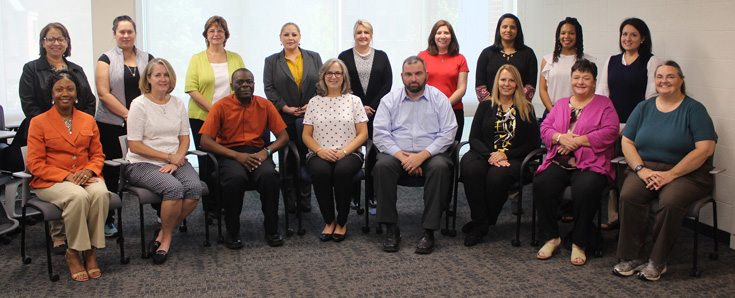 ---
About Wilkes University
Wilkes University is a private, independent, non-sectarian institution of higher education dedicated to academic and intellectual excellence through mentoring in the liberal arts, sciences and professional programs. Founded in 1933, the university is on a mission to create one of the nation's finest small universities, offering all of the programs, activities and opportunities of a large university in the intimate, caring and mentoring environment of a small college, open to all who show promise. The Economist named Wilkes 25th in the nation for the value of its education for graduates. In addition to 42 bachelor's degree programs, Wilkes offers 25 master's degree programs and five doctoral/terminal degree programs, including the doctor of philosophy in nursing, doctor of nursing practice, doctor of education, doctor of pharmacy, and master of fine arts in creative writing. Learn more at www.wilkes.edu.