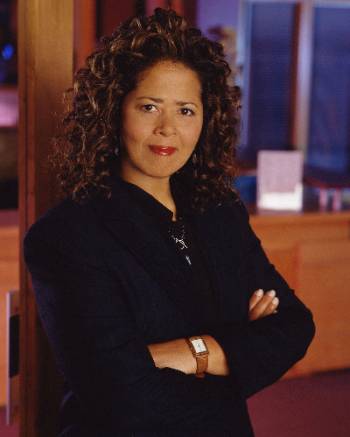 Playwright, actor and professor Anna Deavere Smith will deliver the Max Rosenn Lecture in Law and Humanities on April 30. The event will be at 7 p.m. in the Dorothy Dickson Darte Center for the Arts. Her presentation, "Snapshots: Portraits Of A World In Transition," will explore the school-to-prison pipeline, our complex identities in America and the human capacity for compassion and resilience in the face of adversity. Admission is free but registration is recommended. To register online, please visit www.wilkes.edu/rosenn.
The presentation will follow the format that earned Smith the MacArthur Foundation "Genius" Fellowship. She has created a new form of theatre that blends theatrical art, social commentary, journalism and intimate reverie. She is best known for crafting one-woman shows based on conversations with real people from all walks of life. She turns her interviews into scripts, transforming herself into an astonishing number of characters. Her presentations shed light on social issues, spotlighting topics ranging from race and social inequality to health care.
Smith's plays include Fires in the Mirror and the Tony Award-nominated Twilight: Los Angeles, which dramatized the Los Angeles riots in the wake of the Rodney King trial. Her play Let Me Down Easy, which examined health care and the human body, aired on PBS' Great Performances in 2012. Her most recent work, Notes from the Field: Doing Time In Education, focusing on the school-to-prison pipeline, explores the cycle of suspension from school to incarceration prevalent in low-income communities.
Her acting credits include The West Wing, Nurse Jackie, Black-ish and Madame Secretary. A professor in New York University Tisch School the Arts, Smith has been awarded a Guggenheim Fellowship, the National Humanities Medal and the 2013 Dorothy and Lillian Gish Prize. Smith delivered the National Endowment for the Humanities Jefferson Lecture in 2015.
In 1997, Smith founded Anna Deavere Smith Works at Harvard. Now part of the Aspen Institute, where Smith is on the Board of Trustees, ADS Works "cultivates artistic excellence that embraces the social issues of the day."