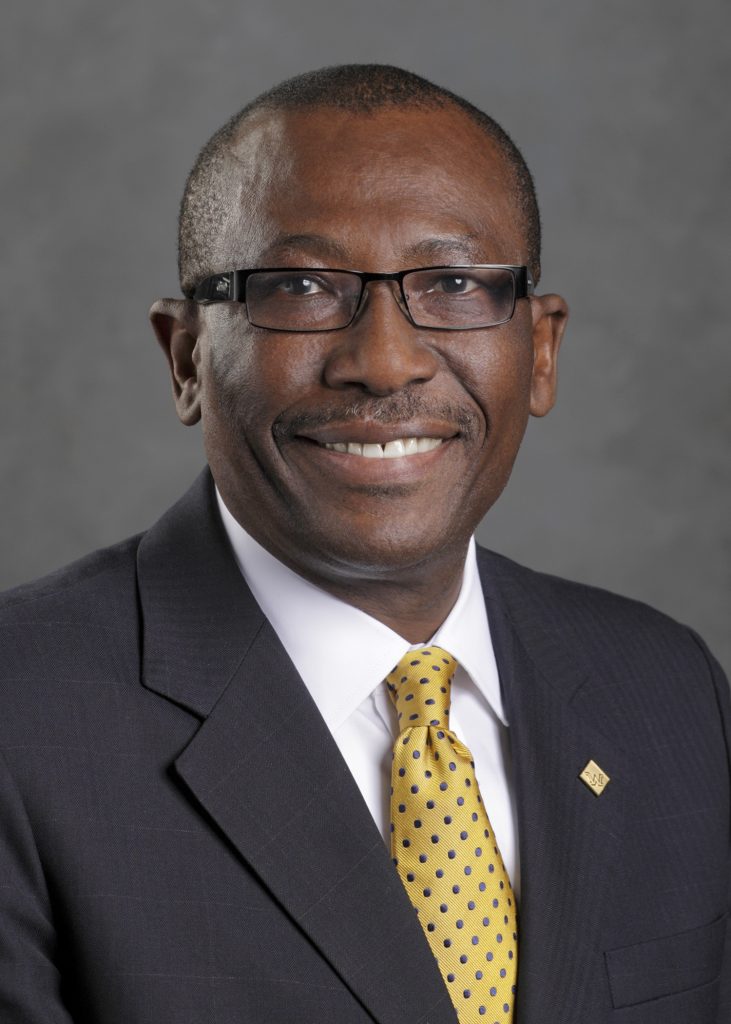 Abel Adekola, D.B.A., has joined Wilkes University as dean of the Jay S. Sidhu School of Business and Leadership. In his new position, Adekola will lead faculty and oversee academic programs in the Sidhu School. He also will facilitate programs and partnerships between the Sidhu School and the Allan P. Kirby Center for Entrepreneurship and Free Enterprise and the Family Business Alliance. 
In announcing his appointment, Wilkes Provost Anne Skleder said that Adekola brings a wealth of experience to the position of dean.

"The University is indeed fortunate to have a visionary leader in the field of business education to lead the Sidhu School of Business and Leadership," Skleder said. "Dr. Adekola brings more than two decades of leadership in business education and international business to his new position. He is an accomplished scholar, and an educated leader committed to partnership. His experience in international education efforts will help our University to achieve one of its strategic initiatives to bring the world to Wilkes and Wilkes to the world." 

Adekola comes to Wilkes from the the University of Wisconsin-Stout in Menomonie, Wisc., where he was dean of the College of Management. As dean, he oversaw eight bachelor's degree programs and five master's degree programs as well as an ROTC program.  Prior to his appointment as dean at the University of Wisconsin-Stout, he chaired the department of business from 2007 to 2010 and also was a tenured full professor of business. Earlier he served as director of the office of international education at the university from 2001 to 2004.  In that position, he increased the number of students studying abroad, grew the number of international students on campus and led efforts to internationalize the curriculum.

Earlier in his career, Adekola served as assistant dean of the department of business at Fort Lauderdale College, Miami Campus in Miami, Fla., from 1988 to 1990. He also was an assistant professor in the department of business at Miami Dade College, North Campus, in Miami, Fla., from 1991 to 1995.

Adekola's career has focused on international business. He served as a Fulbright Scholar to ISM University of Management and Economics, Vilnius, Lithuania during the 2005-06 academic year. He received a Vietnam Faculty Development in lnternational Business (FDIB) Program Fellowship in Hanoi and Ho Chi Minh City, Vietnam in 2010. The same year he received a senior distinguished fellowship from the Academy of World Business, Marketing and Management Development which was conferred in Oulu, Finland.

He has authored two books: Global business management: a cross-cultural perspective, which he co-authored with Bruno Sergi, and Gateway to Personal Investment -An American dream. He also is the author of book chapters and numerous articles.

Adekola received his doctor of business administration degree from Wayne Huizenga School of Business at Nova Southeastern University in Fort Lauderdale, Fla., and his master of business administration from D. Inez Andreas School of Business at Barry University, Miami Shores, Fla. He earned his bachelor of business administration degree at Florida International University in Miami, Fla.