Wilkes University Founders Gala 2016 Set For June 4
Clayton and Theresa Karambelas of Kingston
 To Receive President's Medal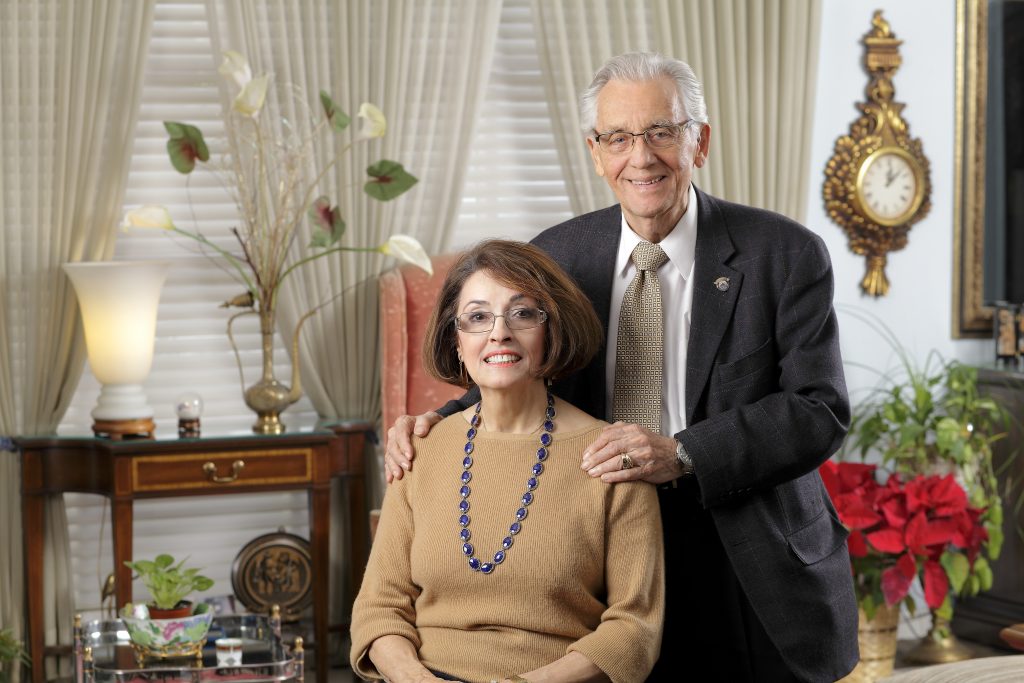 Wilkes University celebrates its heritage of educating first-generation college students when it holds Founders Gala 2016 on Saturday, June 4. Proceeds from the annual event support the First Generation Scholarship Fund, established to provide additional scholarship funding to first-generation students. The gala will be at 6 p.m. at the Westmoreland Club in Wilkes-Barre.
At the gala, the University will award the President's Medal to Clayton and Theresa Karambelas of Kingston. Clayton is a member of Wilkes' class of 1949. The President's Medal is bestowed annually on individuals whose personal and professional lives reflect the highest aspirations of Wilkes University.
Established in 2014, the Founders Gala and First Generation Scholarship Fund ensure that the University continues to open opportunities for students that lead to success. Since its inception, the event has raised nearly $700,000.
More than half of the University's incoming freshmen identify themselves as the first in their family to attend a four-year college. "In establishing the First Generation Scholarship Fund, the University has made a commitment to support students in their journey to be the first in their family to earn a college degree," says Wilkes President Patrick F. Leahy.
In announcing Clayton and Theresa Karambelas as the 2016 President's Medal honorees, Leahy praised their long commitment to Wilkes. "Clayton and Theresa Karambelas are among Wilkes University's most loyal and ardent supporters," Leahy says. "For more than half a century, Clayton and Theresa have displayed an enthusiasm and passion for the University's mission of educating students that is matched by few. Our campus is filled with tangible evidence of their love and loyalty."
Clayton Karambelas earned a bachelor's degree in business administration from Wilkes College in 1949. He and Theresa are longtime residents of Luzerne County, previous owners of the Boston Candy Shop & Restaurant, C.K. Coffee and C.K. Consulting. Their passion for their community has benefited many area organizations, including their church.
Their generosity to Wilkes is seen in the projects they have supported: the Henry Student Center atrium, Dorothy Dickson Darte Center digital marquee, greenway pergola, Cohen Science Center grand staircase and the new campus gateway. Clayton and Theresa have served on numerous boards and committees at Wilkes and throughout the community.
For more information about sponsorships and attending the Founders Gala, please visit www.wilkes.edu/foundersgala or call (570) 408-4137.