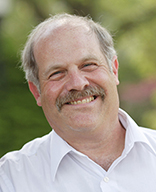 A new study published in the peer-reviewed journal The Public Library of Science says that streams in the Marcellus shale region of Pennsylvania, New York and West Virginia are at an intermediate risk due to unconventional oil and gas (UOG) development. The study, "Stream Vulnerability to Widespread and Emergent Stressors: A Focus on Unconventional Oil and Gas," is co-authored by Ken Klemow, Wilkes University professor of biology and geoenvironmental science. It addresses the vulnerability of streams to potential impacts from UOG development, which includes extracting energy from shale, other dense rocks and coal gas. The researchers obtained and combined data from available sources to predict the potential for UOG to impact streams in different regions of the country. 
Following a methodological approach developed by other scientists, the study compared risk factors for stream pollution in the Marcellus with those from other parts of the country subject to shale development. It took into account natural features like soil types, slopes, dominant vegetation, and rainfall, as well as human impacts from roads, agriculture, and density of wellpads. Disturbances to stream ecosystems from shale gas development or other causes are important because they may harm the plant and animal life found in the region, such as fish and the organisms that they eat, as well as impair stream use for recreation and drinking purposes.
According to Dr. Klemow, "The study is significant because few previous studies have directly examined the possible impacts to streams caused by UOG, though data do exist to make some broad predictions." The purposes of the study are to guide regulators and industry on the relative risks of UOG operations to streams in different regions of the US, and encourage additional research.
The study's lead authors are Sally Entrekin, associate professor of biology at the University of Central Arkansas, and Kelly O. Maloney of the US Geological Survey Northern Appalachian Research Laboratory in Wellsboro, Pa. The article can be accessed free of charge at http://journals.plos.org/plosone/article?id=10.1371/journal.pone.0137416.