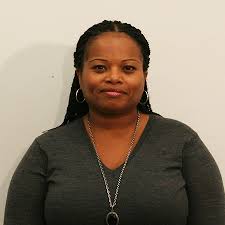 Evene Estwick, associate professor of communication studies at Wilkes University, was one of 18 fellows at the 2015 Scripps Howard Academic Leadership Academy. The academy is held annually at Louisiana State University's Manship School of Mass Communication. The competitive, expenses-paid program is designed for new chairs, deans and directors, and faculty and professionals interested in journalism education leadership. It brings together its fellows with seasoned administrators to give participants the opportunity to learn about the challenges and rewards of leading an academic program. A native of Barbados, Estwick currently resides in Ashley, Pa.
 
Although she does not hold a traditional, hierarchical leadership role on campus, Estwick's application to the academy highlighted her leadership qualities. She is involved in numerous international, diversity, and multicultural programs at Wilkes. Estwick has worked with the University's international students and used a $5,000 mentoring grant to get them more involved on campus. She has also advised the Multicultural Student Coalition, taken students on multiple study abroad trips to Tanzania and Istanbul, Turkey, and led students on community service trips to the Dominican Republic, Belize and Peru. She received the 2008-2009 Multicultural Award from the Teacher Recognition and Effectiveness Committee at Wilkes and the 2009 Wilkes Diversity Leader Faculty Award from the Center for Global Education and Diversity.
"It was a great experience," Estwick said of her time at the academy. "I'm so happy that I went because I not only connected with professors, deans and chairs from other institutions across the country, but I learned a lot about myself in terms of the type of leader I am and the type of leader I hope to become."
She plans to continue teaching, but now she is prepared to pursue additional leadership roles and opportunities.